The current siloed railway structure between track, train and project delivery has driven inefficient delivery of railway projects
Pulling together: the importance of early contractor involvement
CECA points out that its 300+ member companies carry out much of the renewal and enhancement work during the weekends, at night-time and during public holiday shutdowns, adding cost and risk reductions to delivery.
This process is prescribed by railway access contracts and franchise agreements, an environment quite different from how civil engineering work is carried out in other sectors. Occasionally, this strategy is overridden, and all parties come together to optimise the balance between access and running services, at which point collaboration is essential to ensure successful project delivery.
In addition to the Williams Review's goal of achieving better joint working between train (passenger and freight) and track (signals, power, etc.), and the need for early contractor involvement to allow them to provide insight on construction methods at a time when this can still influence outcomes, CECA also supports the concept of vertical integration among its members. This is a process whereby a CECA contractor works on two or more project stages normally operated by separate firms, as Free explains.
"The recently awarded Wales Franchise included the successful bidder taking over responsibility for the infrastructure of the Valley Lines," he said. "All four bidders for this included CECA member companies as part of the team – Abellio with Carillion, Arriva with Costain, Keolis with Amey (who were successful) and MTR with BAM."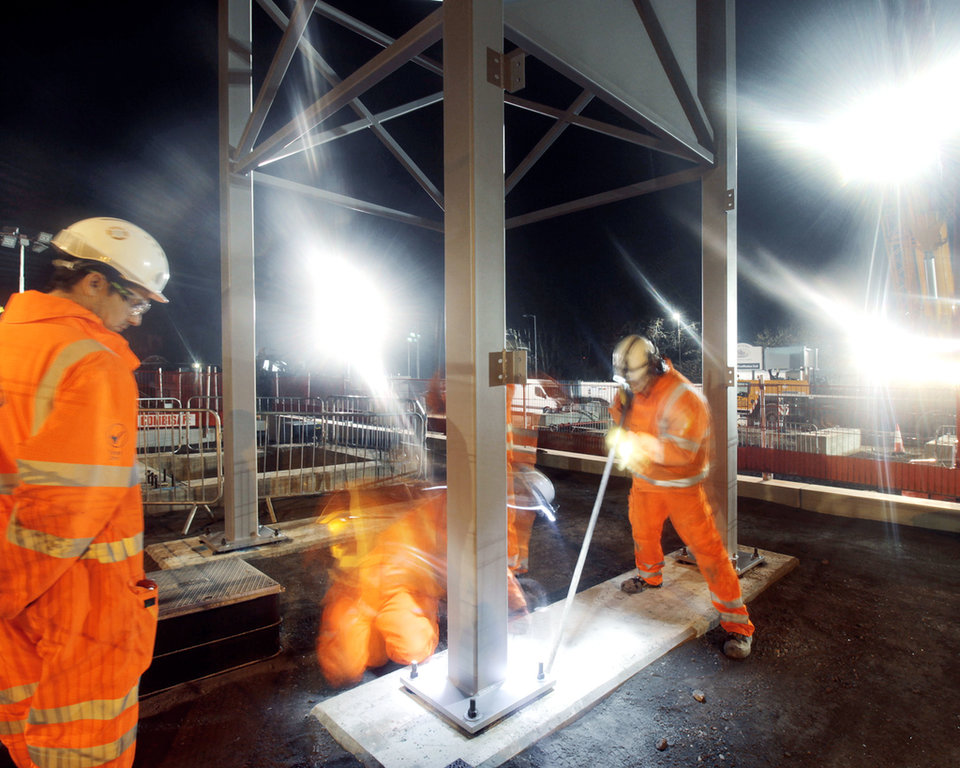 Image courtesy of Network Rail
However, Free also notes that the fact the vertical integration covers only a small part of the network and involves a complex mobilisation demonstrates that this not a simple transition.
"We would expect any structure to include obligations for guaranteed investment – maybe aspects of the regulated utilities models could be considered where the replacement of expired assets and maintaining safety standards are closely controlled and monitored," he says.
"A concession type contract, rather than a franchise, would probably encourage operators to be more focused on delivering a more rational balance between improving the infrastructure and maximising the farebox."
As Free mentioned earlier, CECA cites the Rail Sector Deal and Network Rail's plans to roll out the Digital Railway on the East Coast Mainline as positive examples of what it hopes is the start of a more collaborative way of working involving train operators, Network Rail and contractors.
"This collaborative way of working will be far more agile than the siloed method of working that has characterised a lot of rail project delivery over recent years," he says.
Derby win: collaboration key to Midlands remodelling project
Achieving what CECA refers to as "a rational balance" between disrupting users and improving the rail infrastructure, while running a parallel information campaign explaining to rail users what will happen and how services will improve, is challenging, but possible, as four recent successful projects attest to: the redevelopment of Waterloo Station, the remodelling of Nottingham Station and Derby Station, as well as an earlier similar project, Evergreen 1 & 2, which upgraded the Chiltern Route.
The Derby resignalling project, part of the wider Midland Main Line Upgrade, is a salient example of successful early contractor involvement and effective collaboration between industry stakeholders.
The £198m investment encompassing the remodelling of track and signalling systems, a new station platform and the extension of an existing footbridge was completed in just 79 days.
Contractor Galliford Try was already successfully engaged with Network Rail through the framework contract for Control Period 5 and implemented early contractor involvement with designer Jacobs.
As reported in the Rail Engineer, the project embraced the 'Hub and Spoke' philosophy promoted by Network Rail, whereby Galliford Try formed a vital 'spoke', with Siemens undertaking signalling and operational telecommunications progressed by Optima, and Amey Sersa the track work, along with building services by Kemada, steelwork by Carver and structural work by MPB.
The alliance was brought together in December 2017, seven months before ground was broken. Lessons learned from the five-week Nottingham remodelling in 2013 meant communication with rail passengers, neighbours and other stakeholders via social media, the internet and traditional channels about how disruption to services and diversions would affect them was prioritised.
The Derby Remodelling project embraced the 'Hub and Spoke' philosophy promoted by Network Rail