The planned national network will unify all railway in Qatar
Transforming public sector transport
Few can contest how transformative the service will be for residents. For years, the majority of people travelling around Doha – a rapidly growing city that aims to become one of the world's leading finance and business centres – have used cars, taxis and buses.
This has caused a growing amount of congestion on roads, especially during peak periods, which negatively impacts economic life and general well-being. According to some estimates, delays due to congestion cost Qatar's economy between 1%-2% of GDP each year.
The Doha Metro – Qatar's first-ever underground railway system – is designed to alleviate these traffic problems and accommodate future growth in time for the 2022 FIFA World Cup, which the Gulf state is hosting.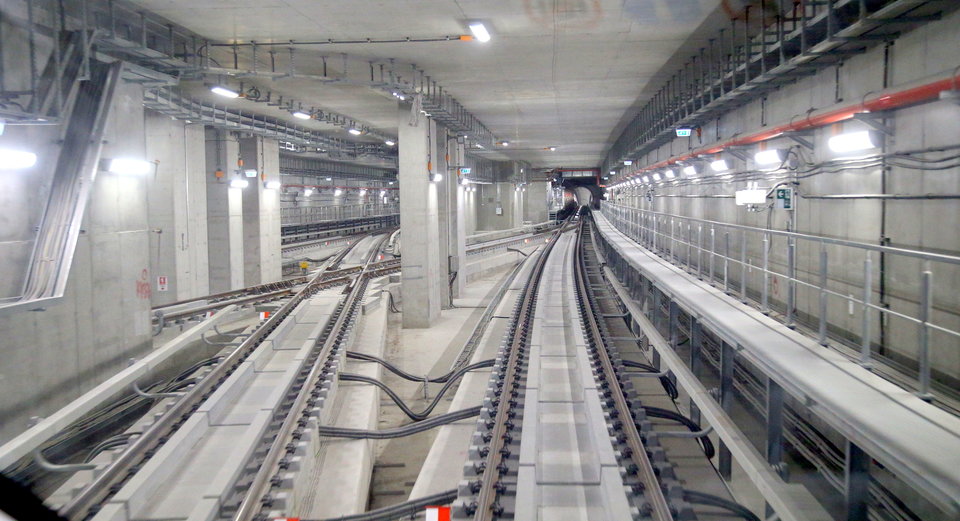 Image: Tunnels | Portland Communications
"Transport and mobility are important for any city, but it becomes even more critical for rapidly growing cities where demand is increasing exponentially each year," Qatar Rail managing director Abdulla Abdulaziz Al Subaie told KPMG.
The metro system will support Qatar's wider 2030 "National Vision" – a strategy for driving economic and social progress – and will be joined by two other major rail projects: the Lusail Tram – that will serve residents of Lusail City and connect them to Doha – and the Long Distance Rail, which will be connected to the wider Gulf Cooperation Council (GCC) rail network.
Put together, Qatar Rail says "the planned national network will unify all railway in Qatar and will be connected to neighbouring countries to create the region's first fully integrated rail system."
Modern design
For the time being the Metro system will run at a limited service on the 'Red Line', from the seafront district of al-Qassar, through the central business district, and ending up at the southern city of al-Wakrah.
When it is fully operational, the Red Line will run 40km from al-Wakra in the south to Lusail City in the north, and will be joined by three other lines - Green, Gold and Blue. Construction is expected to be completed by 2026.
The driverless trains can travel at speeds up to 100km/h, and have been divided into three compartments - standard class, family section and Gold Club. Each train has 130 seats and can accommodate a total of 416 people.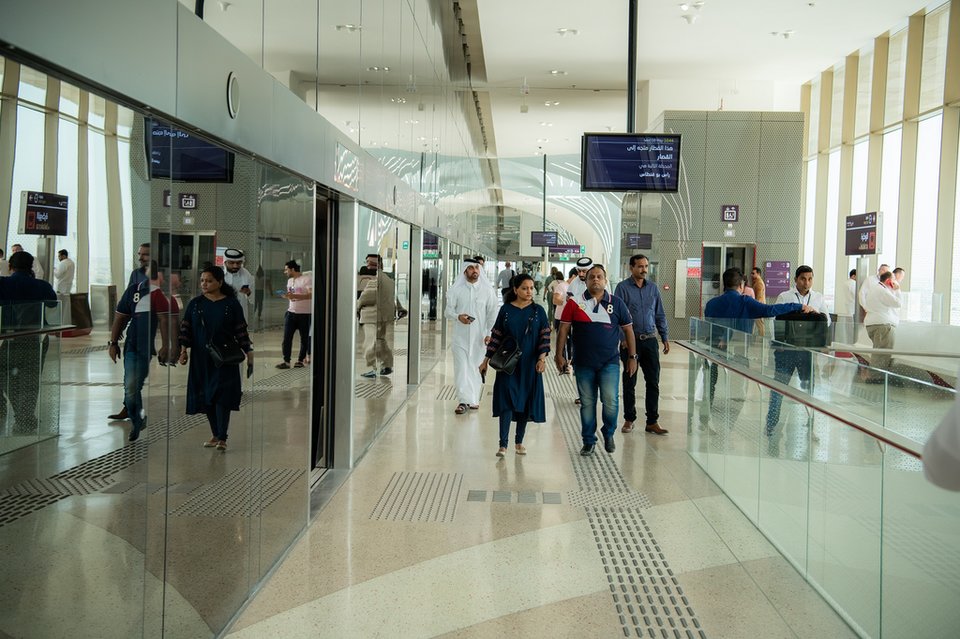 Image: Station | Portland Communications
The Red Line stations are all air-conditioned, offer high-tech features and a design that respects local heritage. Each station has a police booth, prayer areas for men and women, electronic monitors with service details, security cameras and more.
To link all of Doha's major locations together, engineers had to build 111km of new metro tunnels and almost 9km of viaducts for the elevated sections. The tunnels were completed in just 26 months at a peak rate of 2.5km of tunnel each week.
"The world has never seen such performance," said Martin Herrenknecht, chairman of the board of management at the German company Herrenknecht, which supplied and operated the project's tunnel boring machines.
"What Qatar Rail and our contractors in Doha have accomplished in just 26 months of construction time, with the highest standards of performance, safety and quality is an absolutely Olympic achievement in modern infrastructure development," Herrenknecht added.
The driverless trains can travel at speeds up to 100km/h