The ability to travel between Seattle, Portland and Vancouver in less than an hour will revolutionise the way we live
Connecting a "megaregion": key findings of the business case analysis
The findings of a new business case analysis into the potential of "ultra-high-speed ground transportation" (UHSGT) are certainly promising.
Published in July by the Washington State Department of Transportation (WSDOT), the study claims UHSGT would be able to reach speeds of around 220mph, reducing journey times between each city to less than an hour and potentially carrying 32,000 people per hour.
This, says WSDOT, would see between 12% and 20% of the region's ridership switch to high speed, generating between $160m and $250m in annual revenue upon opening. Beyond that, the service would create $355bn in economic growth, creating 200,000 new jobs.
As an all-electric system – using either magnetic levitation or hyperloop technology – it would also lead to a reduction of six million metric tons of carbon emission over its first 40 years, WSDOT believes.
In his executive summary found in the report, Washington Governor Jay Inslee wrote that UHSGT was central to the vision of positioning Cascadia as a future "megaregion".
"Such a system would unite us in our common goals related to economic development, shared resources, affordable housing, new jobs, tourism, multimodal connections, and increased collaboration," said Inslee.
"The ability to travel each segment between Seattle, Portland, and Vancouver, in less than an hour will revolutionise the way we live, work, and play in the Pacific Northwest. Moreover, it helps us preserve the natural beauty and health of our region by enabling faster, cleaner, and greener trips between our region's largest cities."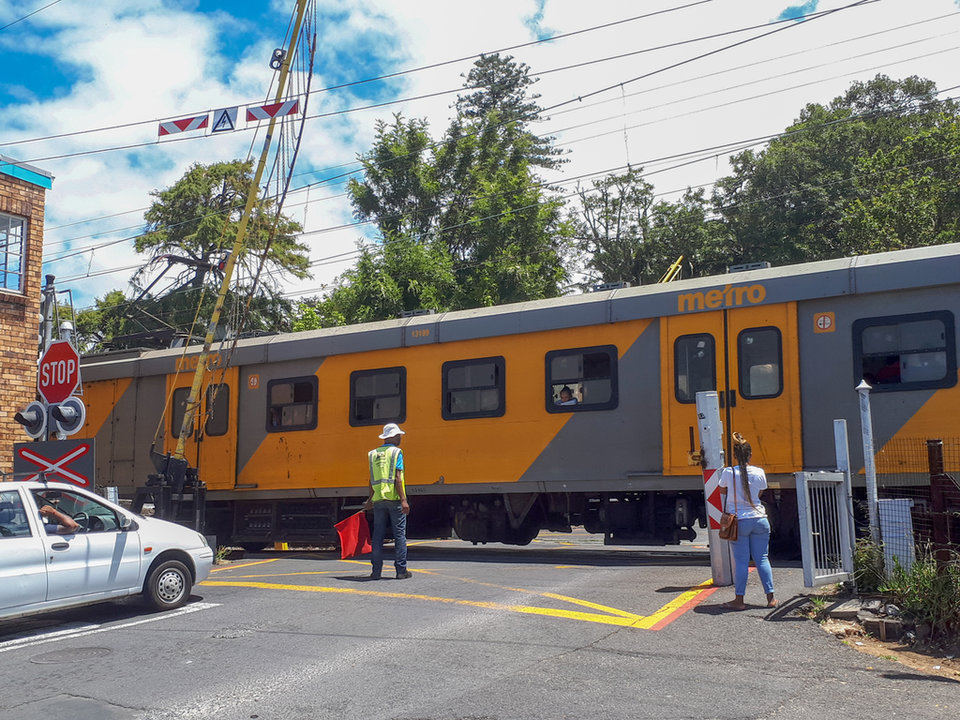 Image: jean-francois me | Shutterstock.com

Yet to be ascertained: further clarification on cost, route and timeframe
The idea of a high-speed rail service was first introduced at the inaugural "Emerging Cascadia Innovation Corridor Conference" held in 2016 – after which a memorandum of understanding was signed by Inslee and then BC Premier Christy Clark.
The following year WSDOT started its preliminary feasibility study, before funding was approved by the Washington State Legislature for a business case analysis in 2018. As well as collaboration between the states of Oregon, Washington and BC, Microsoft has also lent its support to the research.
According to the report, UHSGT would constitute in the region of £24bn-£42bn in construction costs. However, WSDOT has revised its initial projection that building could start within six to eight years; realistically, it's more likely to be over a decade before any ground is broken.
Speaking to the Puget Sound Business Journal, Janet Matkin, a spokesperson for the agency, added that cost estimates don't take into account inflation and are dependent on changes within the construction environment. The precise route of the service is also yet to be clarified and will be subject to further analysis.
As part of its research, WSDOT has looked at other transborder and international models, including UK HS1 (formerly known as the Channel Tunnel Rail Link) and London's ongoing Crossrail project.
Identifying a baseline closer to home is a more difficult undertaking for WSDOT, given the US has no high-speed rail service to speak of – excluding sections of Amtrak's Acela line in the Northeast Corridor.

The precise route of the service is also yet to be clarified and will be subject to further analysis
The California HSR project is under significant challenge[s] from many sides
Not so fast: heeding the lessons of California's continuing HSR fiasco
Proponents would also do well to bear in mind the faltering pursuit of high-speed rail further down the West Coast in California, whose project for a bullet train has achieved next to no progress for the best part of two decades due to mismanagement and cost overruns.
"Basically, the cost has doubled or tripled and the demand has fallen," says Lou Thompson, a US rail expert, and former railways advisor to the World Bank.
"Today, the California HSR project is under significant challenge[s] from many sides, and this is on a route that has far more people than in Cascadia."
That said, Thompson doesn't unequivocally rule out the Pacific Northwest's chances of one day being connected by high-speed rail. It might just be a while yet in the making.
"It is quite reasonable to argue that improved rail service might well have a positive role to play, but it ought to be based on a good understanding of the uses of rail – HSR and conventional – as opposed to other modes," he says.
"There must be an agreed and committed institutional framework. It must have reliable project forecasts and, most important of all, a fully adequate funding plan from the outset."