German start-up company launched high-speed train, Locomore
German rail operator Locomore runs a high-speed, inter-city, open access service between four metropolitan areas - Stuttgart, Rhine-Neckar, Frankfurt Rhine-Main and Berlin-Brandenburg,
Within the first four weeks of the crowdfunding campaign, Locomore received over €231,000 - more than 50% of its required funding threshold and in January 2016 it reached its €460,000 crowdfunding target to launch its Stuttgart-Berlin service.
By April 2016, Locomore received €608.761 through 1,300 people investing and started operating with refurbished DB InterCity carriages in December 2016.
Under its scheme, called 'crowd ticketing', each investor purchased an advance ticket which can be used flexibly without restriction.
However, in May 2017, Locomore announced that it filed for insolvency due to lack of continuous funding. The service was terminated as new investors could not be found to keep the railroad company operational.
In August 2017, Czech operator LEO Express acquired Locomore assets including its leased rolling stock, the majority of the staff and the brand.
UK's Fintech start-up Commuter Club raised £2.2bn
Commuter Club, UK's independent train season ticket retailer and finance provider, announced that it was seeking investment through crowdfunding platform Seedrs.
The start-up already raised nearly £2.2m from over 600 investors as of June 2019.
Commuter Club buys an annual travel ticket for customers and then lets them pay the cost back monthly.
This means that users get unlimited travel on their route, and save more compared to buying the ticket monthly, weekly, or when using contactless. The business has also struck partnerships with other brands such as Nutmeg, Uber, and Zipjet, that allow customers to access exclusive deals.
Since its launch in 2013 by Petko Plachkov and Imran Gulamhuseinwala, the Fintech company has saved UK commuters over £10m and will continue to do so with the extra funding it receives, it said in a statement. It added that the firm aims to "do even more for UK commuters".
"Our goal is to become the go-to hub for all commuting needs with a diversified product offering helping commuters save time, money and hassle," it said.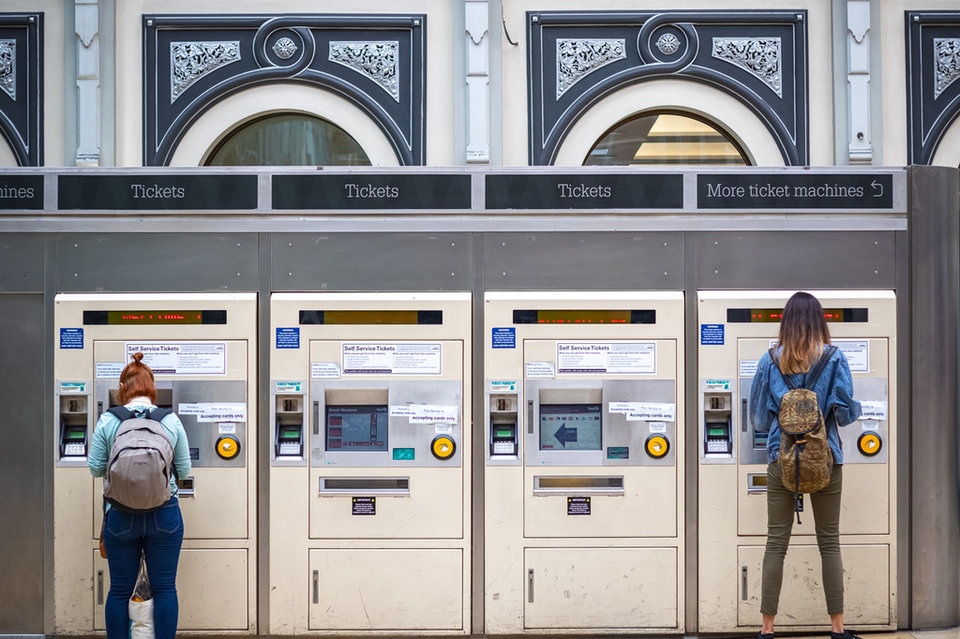 Image: I Wei Huang | Shutterstock.com
Cycling-themed railway restoration project in Manchester
A crowdfunding campaign was launched in June 2018 to raise £50,000 towards the restoration and repair of a dilapidated Victorian railway station in Levenshulme, Manchester, UK.
The building, which was built in 1892, was in a poor state of repair and authorities aimed to restore the space to turn it into a cycle cafe, bar, a co-working space and urban gardens.
Station South CIC, the company behind the restoration, said in a statement that the crowdfunding campaign will accelerate the project's repair works, which include essential floor repairs. It will also pay for building the 'track of champions' velodrome wood bar and installation of bike parking facilities.
The team at Station South acquired a billboard adjacent to the station, which said 'Please Help Us Fix This Building,' and it stands on a key arterial route into and out of Manchester on the A6 to attract more investors.
Railway Paths Ltd, the Railway Heritage Trust and the Architectural Heritage Fund collectively invested more than £200,000 into the project already, enabling the Station South team to develop the project and see the building's roof fully restored.
RANG railway's heritage crowdfunding project in London
The Royal Arsenal Narrow Gauge Railway (RANG) launched a crowdfunding campaign on Crowdfunder to generate funds for the purchasing rail track materials for a new build narrow gauge passenger railway.
With a goal of £12,500, the project exceeded its expectations and successfully raised £13,386 with 119 supporters in 77 days.
The investment will help fund the first section of its two feet-gauge railway at Crossness Pumping Station in South London in March 2019.
The need for a railway came after the offsite car park was adopted to attract more tourists for the 'Cathedral on the Marsh' experience. RANG said in its crowdfunding campaign that the money will support the "building of the 700m track from the front gate and operate as a novel ride to the museum."
Japanese company to send experts help maintain aged Japanese locomotives in Thailand
In a bid to provide guidance on the operation of two aged Japanese locomotives purchased by a Thai railway construction company in 2018, train enthusiasts in Japan — in cooperation with a railway history museum — launched a crowdfunding project to send experts to the Southeast Asian nation.
Nagasaki Kisha Kurabu - also known as Nagasaki Locomotive Club - launched the campaign in August 2019 and aims to raise ¥1.5m.
Investors can donate a minimum of ¥5,000 up to as much as ¥100,000, with rewards ranging from having their names displayed inside the locomotives to attending a photo session in Nong Pladuk Junction, southwest Thailand, where the trains are currently stationed.
The crowdfunding project aims to raise funds to dispatch engineers recommended by Kyushu Railway History Museum in Kitakyushu and provide on-site guidance in Thailand.
Built in 1975 when the state-owned Japanese National Railways operated the country's railway network, the two locomotives were formerly used to haul limited express sleeper trains.
The locomotives were purchased by a Thai company, A.S. Associated Engineering Co., in 2018, for double-track railroad construction work after a plan to export them to Myanmar fell through.
With the completion of this campaign, the locomotives will be maintained through the help of engineers and as a result become operational.