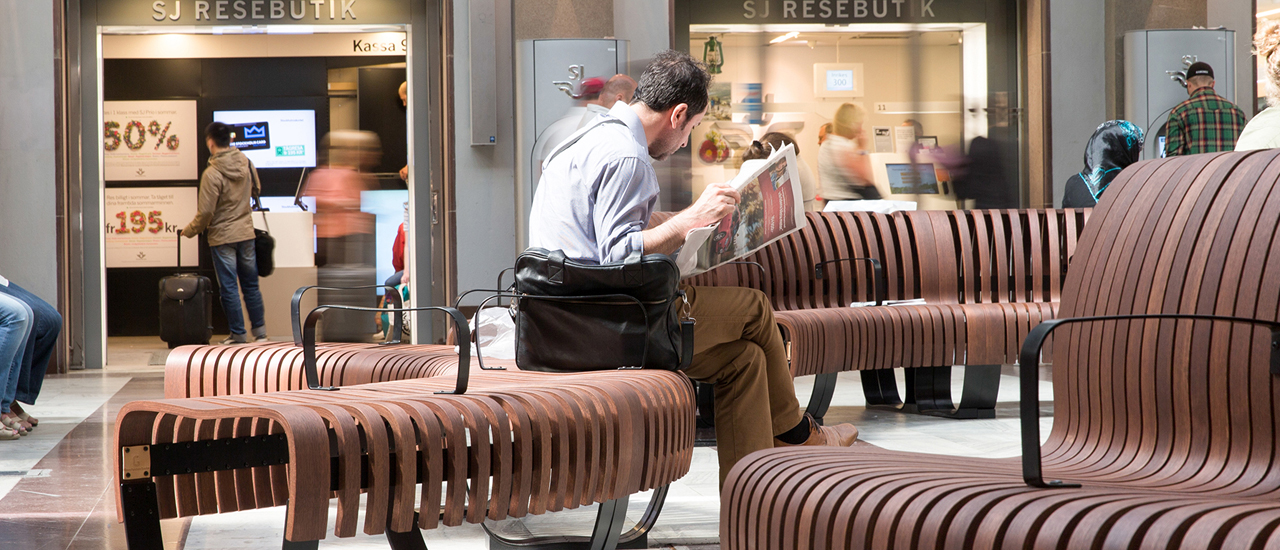 We think of it as the intersection between exceptional furniture design and environmental sustainability that yields original,

eye-catching and functional furnishings. Above all, our designs are human-centric; engineered with the user experience at heart.

Where style and sustainability meet.
Comfortable seats with low backrests, sleek curves and open structures occupy less space than conventional seating. Our trademark seamless approach optimises the number of seats available in any given space.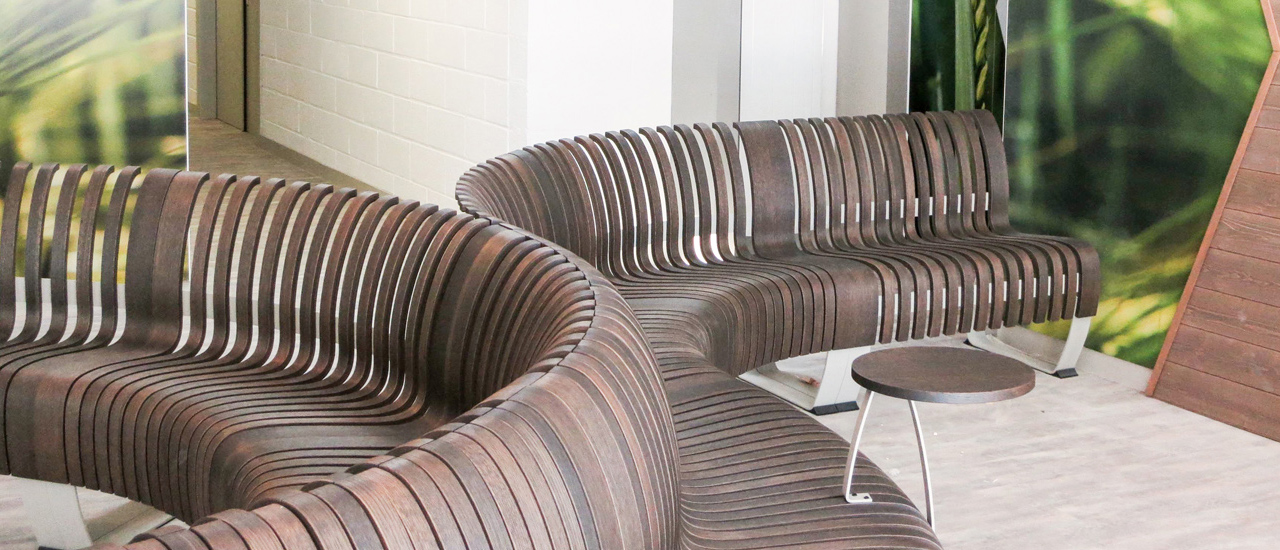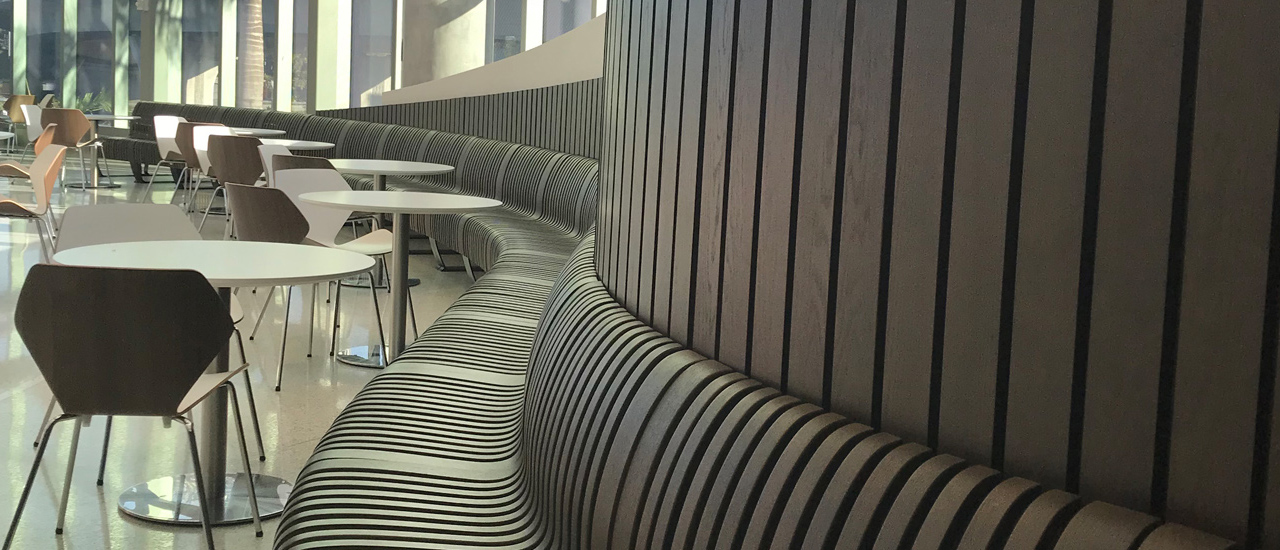 Any shape, any size, any site.
Each seating design is configured individually to follow architectural plans. We can direct the flow of passengers through commercial areas and help minimise congestion at gates.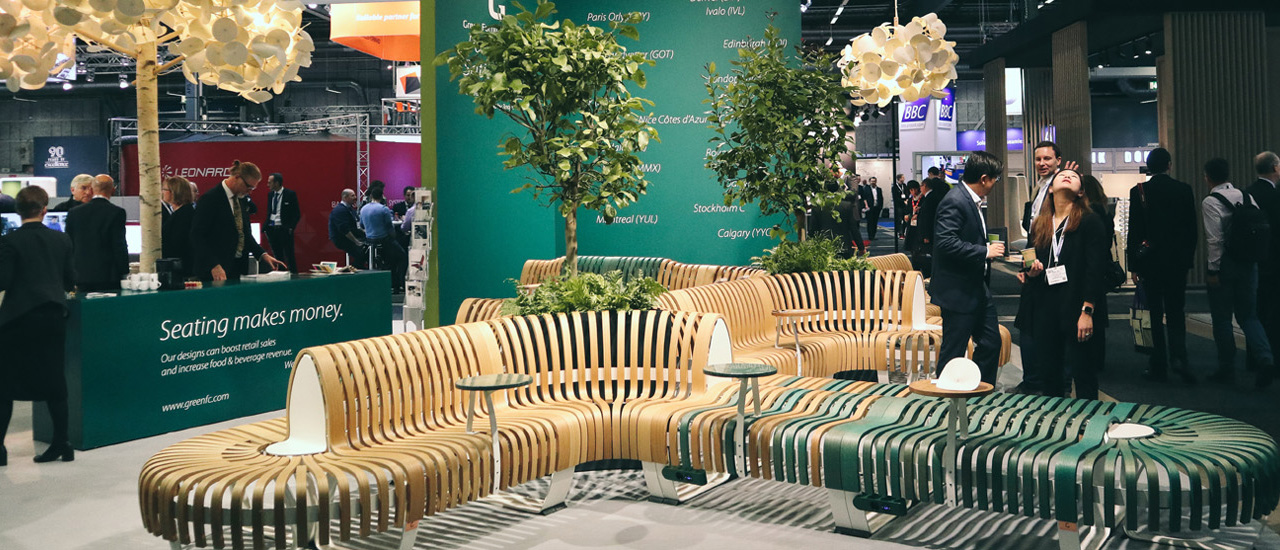 Green's seating and accessories work together to create a unique Sense of Place. Our products help transform any terminal into an environment to remember.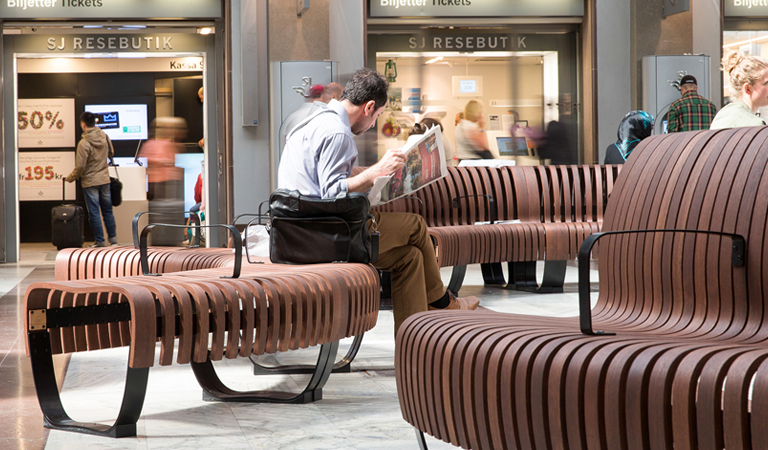 What is the Green Furniture Concept?
Green Furniture Concept is a global design brand that builds seamless interior experiences for public indoor areas. We think of it as the intersection between exceptional furniture design, first-class layout services and environmental sustainability that yields original, eye-catching and functional furnishings that engages people to interact with the space they are put in. Above all, our concept is human-centric; engineered with the user experience at heart.
Seating solutions
Our sculptural seating lines give you the flexibility to create configurations as unique as your space with the potential to offer room for both interaction and privacy. The Nova C and IOU series offer freedom of design through modularity which makes them an ideal seating solution for large public spaces such as airports, shopping centers, universities, hospital receptions, office and hotel lobbies.
Lighting solutions
The Leaf Lamp is an ambient and acoustic lighting solution that mimics the organic designs found in nature and is made entirely of natural materials that offer flameproof and sound-absorbing qualities.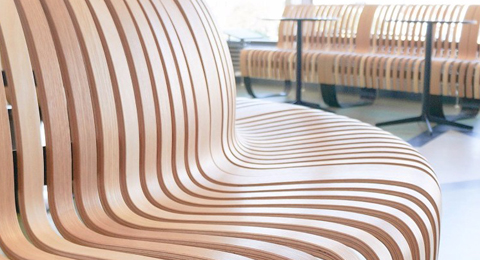 Nova C's seamless design is a natural fit for contemporary interiors, or any space where a maximum of seats should be provided without compromising on comfort. Made with a wide variety of colours and accessories to choose from, each Nova C design can be one of a kind. Read more
Leaf Lamp Acoustic Lighting
Soft shapes and natural materials come together to create this contemporary lighting design. Leaf-like shapes form an overhead canopy of wool petals that dampen sound and absorb ambient noise. Ranging from pendant lights to freestanding tree lamps, each design can be scaled to suit any interior. Read more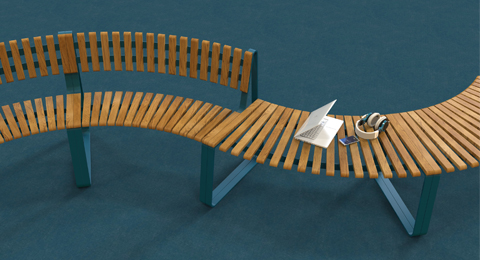 We just launched our new IOU seating system, a cutting-edge combination of material upcycling and public space design. Made with urban environments in mind, IOU gives recycled wood and steel new expressions in contemporary design. Read more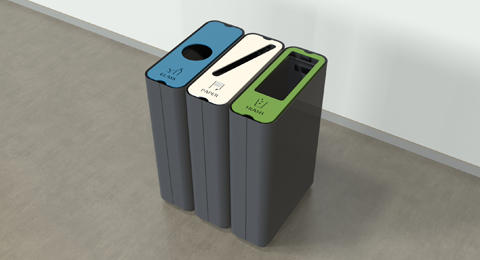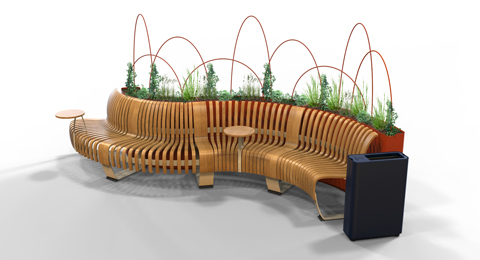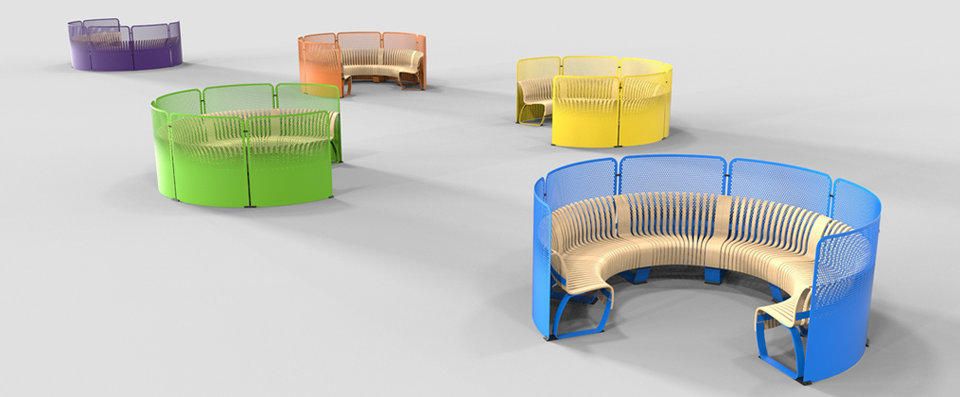 Green Furniture Concept was born out of a deep desire to be a leader in sustainable furniture design and production. Sustainability guides our development and is part of our soul as a company. As such, we com mit to integrating environmental sustainability into our business processes and continuously improve our environmental work.
Green Furniture Concept makes sustainable design for public interior areas. Configurably winding, seamless seating and acoustic lighting from Green Furniture can be found in airports like Keflavik, Dublin, Denver and Calgary to mention some.

'Seamless' means room for more people when needed and the possibility of designing grand furniture configurations in scale with large spaces. Configurations that can take any creative formation, follow the lines of the building and lead the flow of people.

'Acoustic Lighting' means lighting designed to provide outstanding visual and acoustic spheres.
Active choices to make a change
Many of the changes that can make a product more sustainable is in the active choises. Even though we use the requirements of the Nordic ecolabel as a bottom line we always strive to make choices that further reduce the impact on the environment, the human health and the wildlife.

Find out more at www.greenfc.com/sustainability
Radius System of Space Dividers, Planters & Litterbins
These freestanding indoor containers are multi-functional design at its best. As the units provide containers for planters and bins for recycling waste, they also make efficient space dividers. The contouring shapes fit seamlessly with Green Furniture's seating systems, but may also be used independently. Read more