Why Choose Engineering Plastics?
When you visit Engineering Plastics, you won't see any fancy workspace or plush office suites. Instead, you'll find a powerhouse of engineering workshops bursting with the latest technology and situated behind an unassuming façade. To give you a guided tour might take a while, but here's a brief list of the capabilities we have on board.
Expert Hands On The JOB
First of all, you get to work directly with engineers who are hands on with the job. Our chief consultants are skilled in taking your project, whether big or small, from discussion brief through to specs and drawings. If there is tooling required our pattern makers will design the right dies and casts for the job. In fact, we can even save you money by producing tooling to replace costly imported polyurethane components. Ask us for further details.
When Experience Counts
From experience, we can offer you a guarantee on our work if we have the right specifications for the job from the start. That's an indication of the value we place upon our output at Engineering Plastics. And given the fact there are so many variables in the work we do, we take the time to discuss all the details from the start by mapping out exactly what you require. You can rest assured the final product is manufactured using the highest quality polyurethane and rubber around.
On Schedule And Within Budget
Once we get the nod to proceed, you are kept updated at each stage of production. In fact, part of our brief is to stay in regular contact. This means you can have complete confidence in the job running to schedule and within the budget specified.
Our products
Engineering Plastics supplies polyurethane elastometric products, hard plastics, commercial grade rubbers and industrial composite materials for the mining, agriculture and road transport sectors.
Our products include trommel and flip-flop screens, Elastoloc and divider panels, locking rails, agitators, chute and pipe linings, and moulded rubber screens.
Engineering Plastics has been producing bespoke screening solutions, and patented bolt-on rail and fixing systems for more than 20 years. Our polyurethane products weigh between 10g and 400kg and range from 10A to 80D hardness grades, enabling us to meet any client requirement.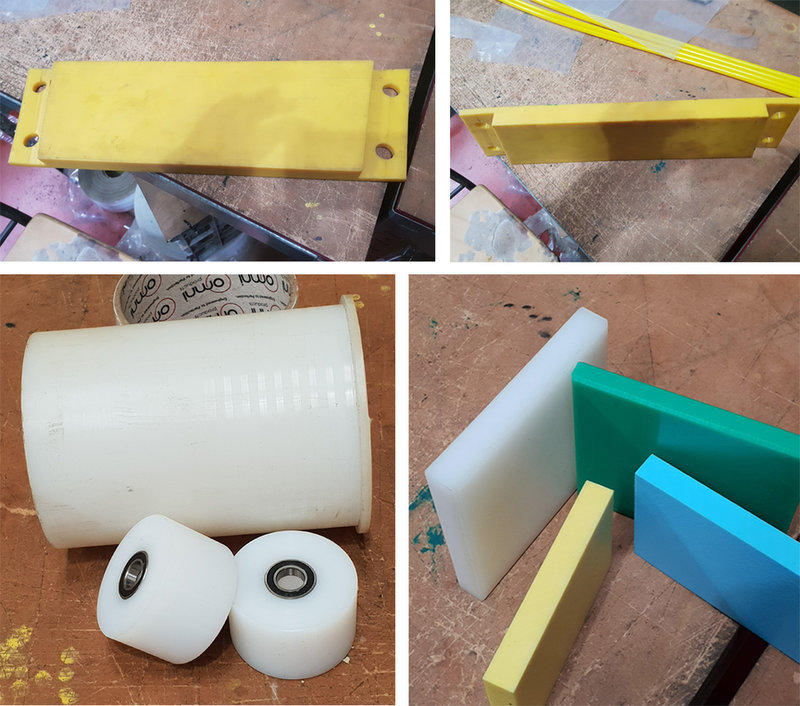 Machined up wear plates uhmwpe and oiled filled nylons for self lubricated areas that are needed. We have a 4 meter x 2000 meter cnc router table quick turnaround parts in all types of material. We make rollers and wheels complete with bearings in a number of sizes
We also manufacture ultra-high-molecular-weight polyethylene (UHMWPE) thermoset plastics, high-performing nylons, acrylics, polycarbonates and rubbers, as well as offer complete drawing, design, engineering, tooling and fabrication services for any job.
Engineering Plastics offers high-quality polyurethane sheet products for domestic and commercial applications.
We have a wide selection of options available, including high-density polyurethane and rubber sheet products.
Our polyurethane sheets offer various benefits, including:
Significant electrical properties and environmental stability
High levels of flexibility and cost-effectiveness
Highly resistant against mould, mildew, fungus, water, oil, grease, abrasion, solvent, impacts and damage
Our polyurethane sheet products can be used for various Railway applications, including bearings, gaskets, seals, wheels, noise dumpers, slurry transfers and drive belts.
Special custom sizes can also be manufactured to meet your specific requirements.
We also offer VR polyurethane panels that have high abrasion-resistance and do not blind or peg in operation, as well as easy-to-install trommel screens for feed, centre and discharge ends.
We use the highest quality material to ensure a long service life.
Engineering Plastics manufactures pipe linings and polyurethane-coated pipes for slurry applications.
We can coat pipes up to 6m-long and large diameters to provide wear-resistant solutions for the grain processing and mining sectors.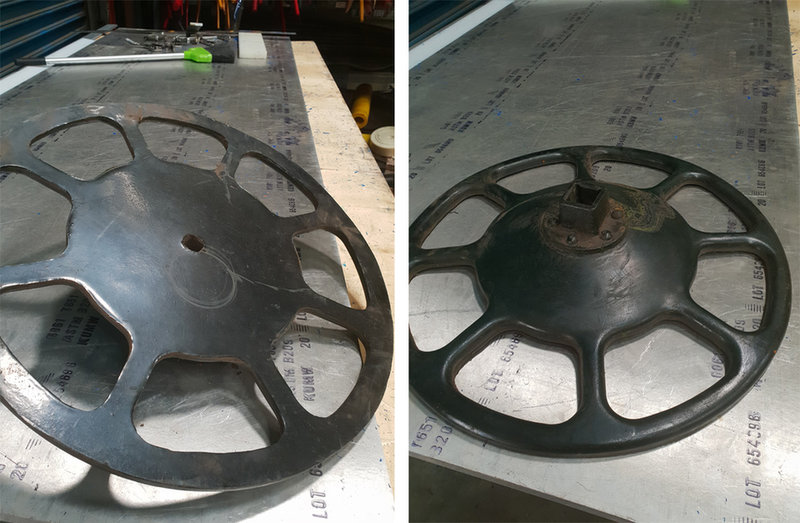 Polyurethane hard rubber freight car brake wheels.
Engineering Plastics is a leading provider of polyurethane moulded products and in-house tooling.
Our moulded solutions range from cable slide guides and concrete pattern stamps through to rubber screens and stock rods.
Engineering Plastics specialises in custom equipment for various industries, including Railway, Mining and Manufacturing.
We use a variety of plastics to create polyurethane roller and pulley products in a range of hardness grades.
Our pulleys are available with a safe working load (SWL) of up to five tonnes and our polyurethane rollers can be manufactured with or without a coating.
We can also provide custom plastic products such as lifter bars to save money in the wood industry, as well as chain guards for lifter bars. Our supply of rollers even extends to plastic film stretch rollers, which we can design on request to your specifications.
Contact Us
Engineering Plastics Pty Ltd.
No 2 Stezlecki Grove
Laverton 3028
Australia
+61 93692577
+61 0412639117
(mobile) +61 93697117