Thieves are still very attracted to metal because of its buoyant pricing
Factors driving metal theft
According to James Kelly, CEO of the British Metals Recycling Association, such a substantial rise is due to two main factors, namely the price of metal and poor enforcement of regulations and the law.
"Thieves are still very attracted to metal because of its buoyant pricing, and they know that the enforcement of regulations and the law are down," he says. "Resources are depleted and there just isn't the effort that there used to be in tackling it."
In particular, he adds, local authorities and police forces do not receive enough financial support to pursue thieves, with the "Environment Agency being less interested in local authorities, which are not able to devote the task force focus that they were a few years ago."
Echoing his words, Tom Acland, managing director of VPS Security Services ­– a UK company offering a range of security, management and maintenance services for construction and infrastructure projects – further blames the situation on the long-outdated Scrap Metal Dealers Act (SMDA), which was introduced in 2013.
"When the SMDA came into force in 2013, there was a huge number of reported metal theft crimes occurring that year," he says.
Banning cash transactions and giving local police the authority to inspect merchant dealers' premises, in the first few years of its implementation, the act was a huge success.
Reported cases of live metal theft dropped from 293 in 2013-14 to 194 the following year and 85 between 2016 and 2017.
"When that act was implemented, its impact was of great significance and immediate," says Acland. "However, the government moved on and [it was assumed] that the problem had been solved because of this dramatic drop in cable thefts."
"But that's not the case. The impact of the SMDA has waned and the value of the metals being stolen has increased significantly."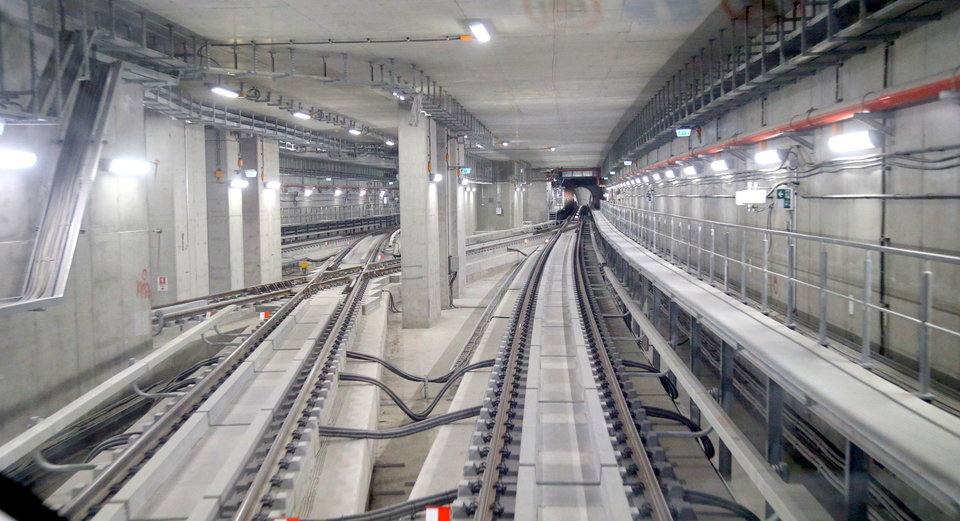 Image: Tunnels | Portland Communications
Passenger and thieves' safety is on the line
Despite a substantial decline between 2013 and 2017, facts don't lie, and the British railways now have to deal with growing crime rates.
Intervention needs to be immediate, as data from April 2019 revealed that in the past year, cable crime led to over 60,000 minutes of delays across the rail network, compared to roughly 38,000 in 2017-18.
"The issue of metal crime may be regarded as a victimless crime," comments Acland. "But it certainly isn't. It affects hundreds of thousands of journeys."
Firstly, explains Kelly, these crimes are a considerable financial burden for both infrastructure manager Network Rail and its operators, who "are paying high costs in terms of the compensation they have to pay out and repairing damages."
Yet the most worrying side of the problem is that live-cable theft can be extremely dangerous for thieves themselves. As Acland puts it, "They are taking risks themselves whilst putting other people's lives at risk too.
"If they take away cable that is feeding power states for accidents and emergency units, they are effectively putting people's lives in danger. These procedures often affect communications and that is not just picking the pocket of businesses but also potentially threatening passengers' safety."
These procedures [are] not just picking the pocket of businesses but also potentially threatening passengers' safety