This is probably the biggest contract signed by Egyptian Railway in terms of rolling stock
A special focus on safety and passenger satisfaction
According to Transport Minister Hisham Arafat, the order will improve Egypt's total rail capacity by 34%, marking the beginning of a new, more prosperous era.
For TMH International CEO Martin Vaujour, the deal is not just a new beginning, but rather a major breakthrough: "This is probably the biggest contract signed by Egyptian Railway in terms of rolling stock," he says. "The current state of rail fleets in Egypt is essentially quite old; if we speak about passenger coaches, we have above 2,000 passenger coaches which are largely over ten years old and sometimes even 50 years old."
As a result, TMH's brand new fleet of passenger trains will be more modern and efficient, featuring air conditioning – except 500 carriages, which will have forced ventilation – and even cafeterias in some 30 cars.
The deal, Vaujour says, is testament to the Egyptian Government's commitment to improving national railways and a push for more production and efficiency, as well as safety throughout the network: "For the past ten to 15 years, there have always been a lot of safety issues and the system was slow. This project is the clear demonstration of the willingness of the government and the railways to invest in a safer transport industry."
In practice, this will translate into adopting TMH's "robust, new, modern rolling stock that is also safe thanks to more resistant materials," says Vaujour. "Our view is to manufacture rolling stock that will be a real game-changer for the people using the train in Egypt. It is a big country, there are a lot of inhabitants and the railway is a crucial [means of] transportation, so improving the rolling stock is always a way to attract people to use public transport instead of using their car."
With more modern customer service on the agenda for both TMH and ENR, Vaujour hopes for satisfaction to improve in the coming years and for a radical change in the country's railway industry.
For TMH, crucial to this target will be signing a deal to run maintenance works on the existing fleet, which, being obsolete and poorly managed, often requires reparations, which is why "we believe that introducing the new rolling stock is going to be much smoother in terms of operations for our customer."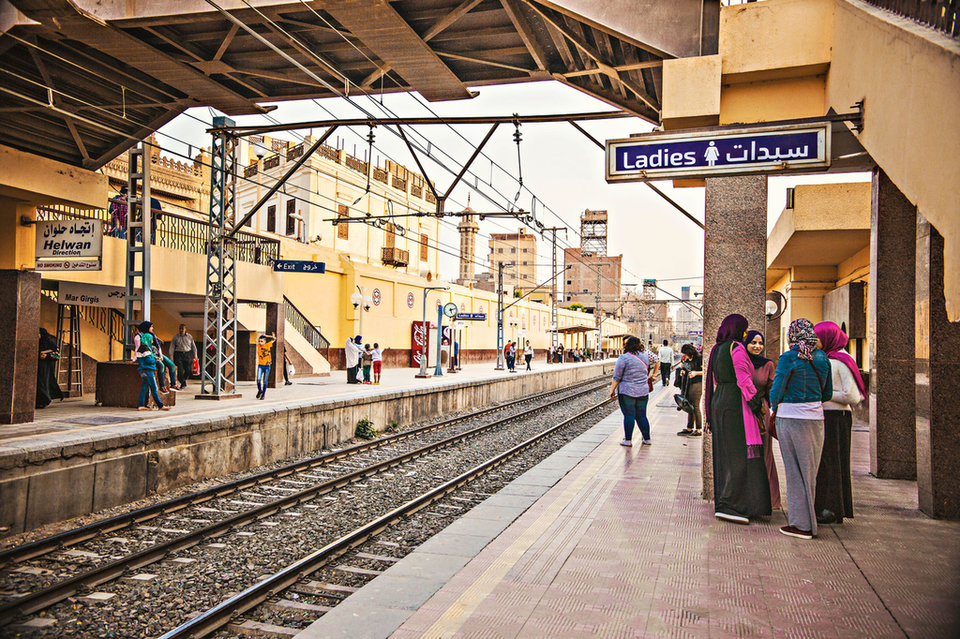 Image: Sun_Shine / Shutterstock.com
A chance to boost the entire Egyptian economy
While the main goal is to help the Egyptian railway industry, Vaujour maintains the plan also has the potential to help Egypt grow economically.
As part of the contract, the consortium will be responsible for delivering and producing the 1,300 carriages. While most of the manufacturing will be carried out at TMH's Hungarian factories, the agreement will also see the opening of a new production facility in Egypt. "We agreed on this part of the document in partnership with Egypt's National Organization for Military Production, thanks to which we plan to become the first group to help modernise and develop the Egyptian railway industry," says Vaujour.
"This move could mean a radical change for the country because Egypt, despite being a very large country, has not really developed a railway industry at all."

He claims that the plan could also be crucial to support other parts of the Egyptian transport network and its overall economy.
The agreement will also see the opening of a new production facility in Egypt
Egyptian railways are now on the right track towards modernisation
Joining forces to achieve modernisation
As TMH starts the production of the 1,300 carriages, which will be rolled out in the coming years, other projects are also lining up for the Egyptian National Railway.
Firstly, the Russian-Hungarian consortium is considering further expanding its activity in the area by improving connectivity and investing in Cairo's metro system, as well as focusing on suburban trains and, overall, on "[transferring] our technology to Egypt through these products."
Recently, Progress Rail, a subsidiary of construction equipment manufacturer Caterpillar, has also agreed with ENR to provide new locomotives and support the modernisation, overhaul and maintenance of a portion of ENR's locomotive fleet.
Although a lot more still needs to be done in order to achieve a safer, more efficient system, it is now clear that this could be a new dawn for the Egyptian railways, which are now on the right track towards modernisation.
Image: marwa m. dakhakhny / Shutterstock.com