The high-speed line is set to reduce travel time between Moscow and Kazan from 14 hours to just over three hours
Vital stats: Chinese funding and projected passenger numbers
Deterioration of Russian relations with the West and subsequent Western sanctions put paid to interest in the Moscow-Kazan project from European conglomerates such as Siemens and SNCF.
In April 2016, China Railway International Group stepped in and agreed to provide a loan of RUB400bn ($6.2bn) for the construction of the Moscow-Kazan rail line over a 20-year period.
"China has shown its interest in taking part in the project as part of the construction of the high-speed rail network between Moscow and Beijing," says Kondratenko. "One of the main conditions from the Chinese side was to use their technology and equipment for construction. Due to underdeveloped local capability and lack of access to Western technologies, the Russian counterparts agreed to these conditions."
The project is being developed by JSC High-Speed Rail Lines, a subsidiary of JSC Russian Railways, through a public-private partnership (PPP) and overall financing for the project is expected to be obtained through additional PPPs, as well as from national funds and private investors.
"The initial budget for the Moscow-Kazan section of the project was estimated at nearly RUB1tn in 2013," says Kondratenko. "However as of 2018, with work still in the early planning stages, the estimated cost has increased to nearly RUB1.7tn (around $25bn), with RUB700bn of this likely to come in the form of a non-refundable subsidy from the Russian Government."
The line is expected to serve around 10.5 million passengers in its initial year of operation, with passenger capacity estimated to reach 20 million a year by 2035, and 25 million a year by 2050. Russian Railways plans to operate 300m-long bullet trains on the route. The trains will have an operating speed of 360km/h and a maximum speed of 440km/h.
Kondratenko is somewhat sceptical about the line's projected impact on mobility among Russia's regional population.
"There will be a certain increase, but according to the Russian Railways, by 2030 the estimated number of passengers on the line should be 10 million annually, which is actually eight times higher than the current number of passengers," he says.
"A lot of experts are sceptical about this figure – there is no reasonable justification for such an increase, as the level of incomes in Russian regions is not high enough to afford travel on high-speed trains.
"According to the authors of the project, the multiplication effect on GDP after completion of the project should be seven times higher than total costs of the project," he adds. "Again, there are no concrete justifications of these numbers."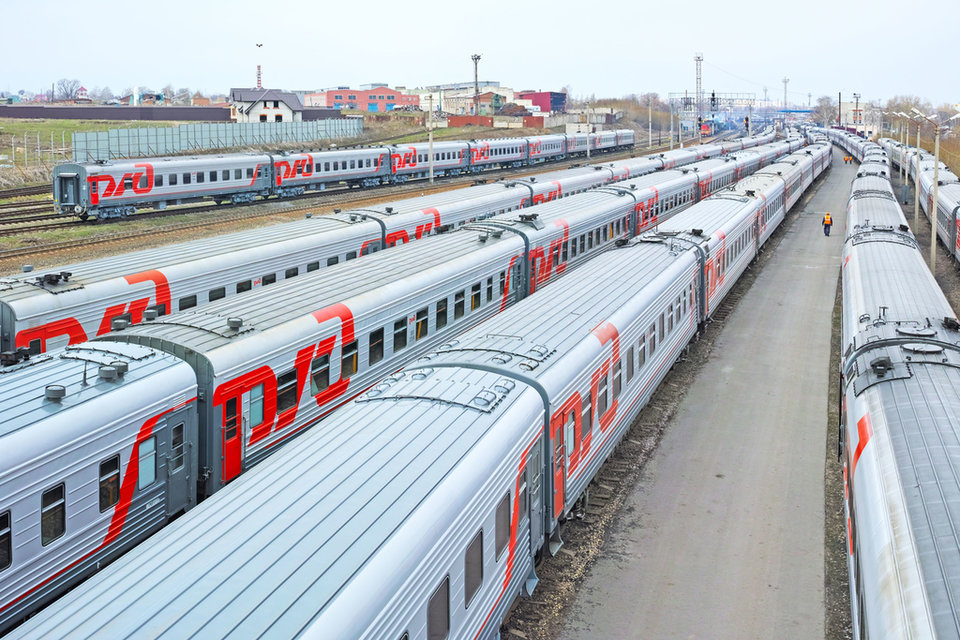 Image: ra3rn / Shutterstock.com
Fast track: will the new Moscow-Kazan line be affordable?
The issue of affordability for average Russians is a recurring theme and one of the reasons identified by Kondratenko as to why high-speed rail has historically failed to gain more traction in the country.
"There is an issue around the purchasing power of local citizens," he confirms. "Tickets for high-speed rail are usually comparable with flight tickets; for example, for the full route from Moscow to Kazan it should be around $60, comparable with a flight ticket price.
"For people who can afford travel, it makes more sense to choose faster planes, and for people with limited financial resources, longer times on routes at usual non-high-speed trains are justified by lower ticket prices.
"However, current rail, road and plane routes are significantly more time consuming than the projected high-speed line, and the main advantage of the project is that it is set to reduce travel time between Moscow and Kazan from 14 hours to just over three hours."
"The main reason for the lack of a developed high-speed rail network in Russia is the country's huge size," Kondratenko adds. "The route to Kazan from Moscow alone would be 790km long from west to east – and this is not even half of the country.
"Also, the costs of development of such networks are too high to allow the railways to become profitable in decades, if profitable at all."
Critics have argued that the introduction of some high-speed lines has resulted in more affordable long-distance and commuter services being delayed or cancelled. Is the feeling that high-speed rail in Russia benefits urban, moneyed elites at the expense of rural passengers justified?
"There are no real high-speed lines in Russia at the moment," Kondratenko points out. "The current Moscow-Saint Petersburg route allows for travel at a maximum speed of 250km/h and there are still trains at more affordable prices on alternative routes."
For Russian Railways to complete their projects, attracting foreign partners for financing and technology sharing is crucial