How UK railway contractors are becoming more user centric
Network Rail is prioritising outcomes for passengers and freight during its next Control Period, which concludes in 2024. More efficient collaboration between rail contractors can help achieve this goal, says Eva MacInnes, UK VP at international rail consultancy COWI. Julian Turner found out more.
Network Rail's latest five-year control period (CP6) concludes in 2024 and represents a distinct shift in focus and tone from its predecessor, which ran from April 2014 through to March 2019.
In CP5, Network Rail, the owner and manager of the lion's share of the UK rail network, concluded it had focused too much on engineering excellence and not enough on outcomes for both passengers and freight.
"The key takeaway from Network Rail's latest control period is that the safety and reliability of the railway remain paramount, but works to this end must be driven with the best interest of passengers and freight users in mind," says Eva MacInnes, UK vice president of international consultancy COWI.
In 2019, Network Rail created five new regions, each overseen by its own managing director, and established 14 new routes, devolving power to help ensure regions play a more active role in decision making. "Now, with more decisions being made at a local level, the people who are closest to the passengers now have both the resources and responsibility to deliver the best service possible," says MacInnes.
Aerial view of the derailment. Image: UK Government
COWI UK vice president Eva MacInnes. Credit: COWI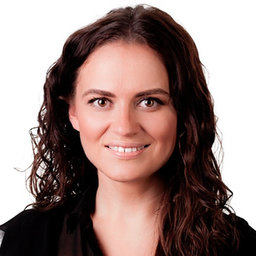 To provide support, Network Rail created a Network Services directorate to coordinate national initiatives that impact the smooth running of the railway such as incident management, security and performance.
Network Rail's 'Putting Passengers First' initiative is focused on not just delivering large-scale infrastructure projects and railway improvements, but ensuring that the more than 4.8 million rail journeys that are made every day in the UK are made easier and more convenient for fare-paying passengers.
Collaboration is key: putting passengers and freight first
While engineering excellence, particularly in the pursuit of safety and reliability, remains central to any contractor's offering, this new passenger-centric focus will inevitably impact how they engage with Network Rail over the next five years, and may potentially require them to adapt their working practices.
COWI is well positioned to comment on the implications for UK contractors. As a specialist in railway engineering, the firm has worked on hundreds of rail projects in the UK and thousands worldwide, from feasibility studies to preliminary and final design, supervision, operation and maintenance.
As projects become more complex, we need to be more proactive in facilitating solutions that achieve the objectives cohesively
In February 2020, the company was appointed to the Civil and Structures lots for the Southeast and Northeast regions as part of Network Rail's billion-pound Design Services Framework, which will run from 2019 through to 2029 within Control Periods 6 and 7, in addition to multiple CP6 frameworks with contractors in LNE, Scotland, Western, Wales, LNW (CP5 extended) and South East routes.
MacInnes believes that while the new passenger-centric focus will require the rail contracting sector to take assertive action and look at what positive contributions they can make to Network Rail's new mission.
"One of the more noticeable shifts we are making at COWI is to create a more collaborative work environment for all project stakeholders," she states. "As projects become more complex, we need to be more proactive in facilitating solutions that achieve the objectives cohesively – be it reducing project risk or embodied carbon, improving reliability and asset operation, and maintenance or delivering greater project cost efficiency."
Core ideas: project milestones and deeper engagement
COWI has developed three core ideas that provide a blueprint for effective collaboration in order to expedite rail projects cost effectively while keeping passengers and freight operators in mind.
Progressive assurance essentially means creating and agreeing on smaller project milestones. This, COWI hopes, will create a much closer working relationship between contractors and Network Rail, and will ensure that the project details match Network Rail's new requirements at every stage. MacInnes elaborates.
"Progressive assurance is COWI's way of improving outcomes for railway users while keeping the railway open," she explains. "When collaborating on a project, it is much easier if there are no surprises when it comes to the solution. Designs should bring confidence, safety and speed."
Industry stakeholders must work together to ensure that rail users remain central to Network Rail's strategy for CP6
More broadly, deeper engagement with project contractors and stakeholders will ensure that all participating project stakeholders contributes something that supports Network Rail's overarching goals.
"Deeper engagement with project contractors is paramount," MacInnes states. "Whether the works are planned or emergent, putting passengers and freight-users first starts with collaborating on the design and keeping open lines of communication between the asset owner and its contractors.
"To complete works in the quickest and most robust way, it is vital to have all major stakeholders involved in the design from an early stage."
Flow of information: maintaining services and reducing risk
Finally, in an increasingly digitised industry, the open flow of information during rail projects is key. Even something as simple as regular physical site walk-throughs are important, MacInnes argues.
"It is not enough to present a buildable solution that works on paper – it must be optimised for delivery in the field," she says. "Those early conversations and site walk-throughs can make all the difference in determining improvements and negating challenges and risks before they arise.
"This approach can often lead to shortened construction programmes and possessions, which has a positive impact on Network Rail's service by helping to keep the railway open and reducing site risk."
In addition to nearly five million rail journeys made in the UK each day, more than 600 freight trains run on a network comprising 20,000 miles of track, 30,000 bridges, tunnels and viaducts, as well as thousands of stations, signals and level crossings.
Optimising services and infrastructure, while prioritising passenger and freight outcomes, requires the industry to pull together as one at a time when the Covid-19 pandemic continues to put unprecedented pressure on rail revenues.
Putting passengers and freight-users first starts with collaborating on the design and keeping open lines of communication between asset owner and contractors.
"The Covid-19 pandemic has demonstrated that we can be more agile and deliver better for passengers and freight users," writes Network Rail CEO Andrew Haines in his foreword to the Rail Technical Strategy. "We must recognise the importance of innovation beyond today and find longer-term solutions fit for the future of rail."
As well as technical innovations, these solutions must also encompass the way in which industry stakeholders work together to ensure that rail users remain central to Network Rail's strategy for CP6.
"By collaborating closely with our contractor colleagues and Network Rail stakeholders, we stand to gain new insights and more efficient and safer ways of working," concludes MacInnes, "all while offering better outcomes in the process."