PTC implementation is a high-stakes endeavour for rail safety
US positive train control: drawing the line in 2020
In the US, Congress passed the Rail Safety Improvement Act in 2008, requiring that PTC-based systems be installed and functional across nearly 58,000 miles of track by 31 December 2015. Lines covered by the mandate include Class I railroads' main lines that transport hazardous materials, as well as main lines with regular intercity or commuter passenger services.
Since 2008, it has emerged that the cost and complexity of implementing PTC on such a wide scale made it impossible for the industry to meet the original 2015 deadline. It's not only the complexity of PTC equipment itself – broadly covering in-cab computers, trackside sensors and dispatch stations – that has posed difficulties, but also the challenge of thoroughly testing this equipment, ensuring that each component in the system is communicating properly with the others, and confirming that systems are fully interoperable on rail networks that serve both host and tenant railroads.
As a result of these delays, in October 2015 Congress delayed the PTC implementation target until December 2018, with the Federal Railroad Administration (FRA) required to extend the final deadline until December 2020 for rail operators that meet certain statutory requirements and request an "alternative schedule and sequence". Perhaps unsurprisingly, virtually all 42 railroads covered by the mandate made this extension request, making 31 December the final deadline across most of the industry affected by the requirement.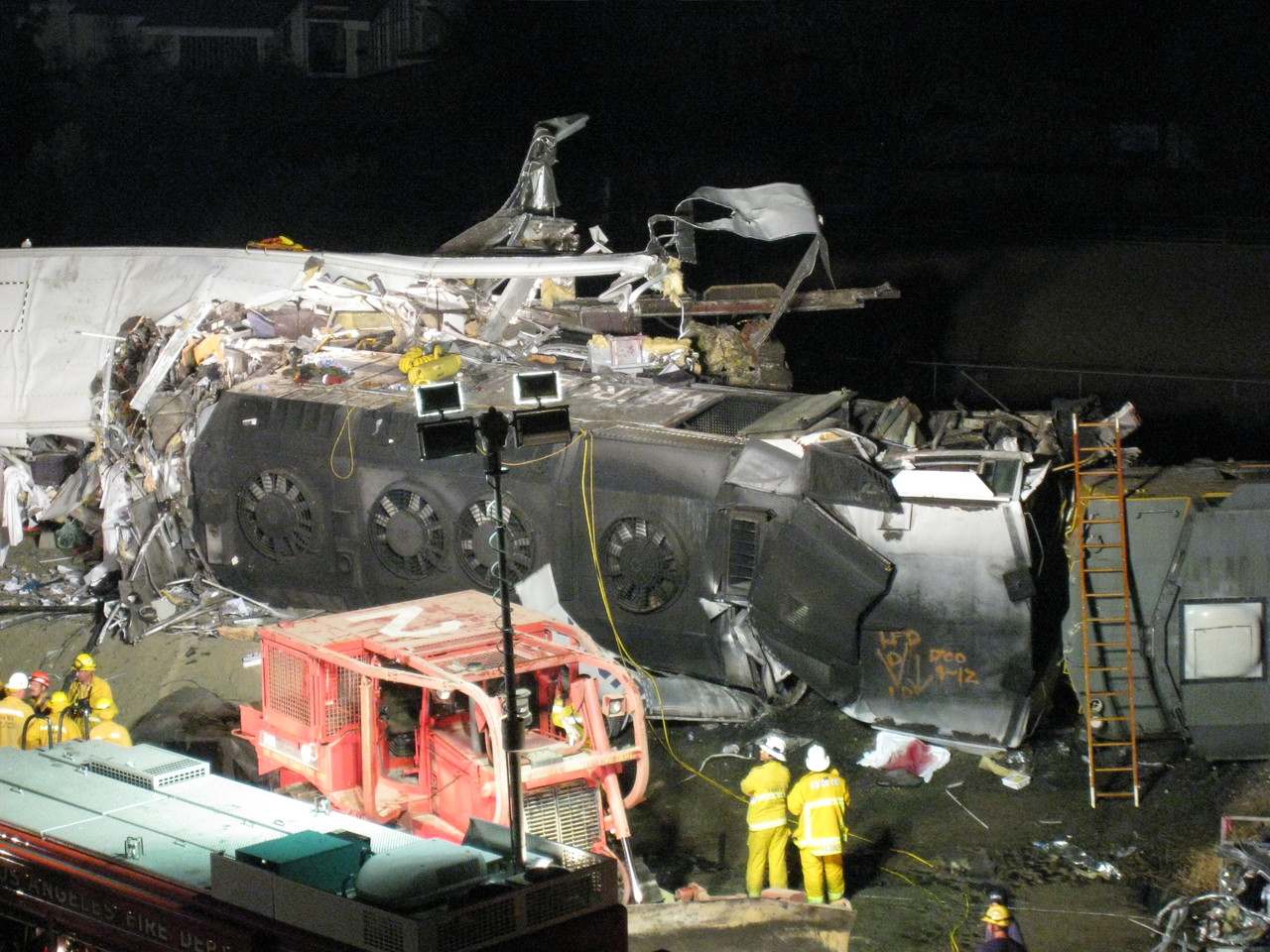 The Rail Safety Improvement Act was partly prompted by a collision between a Union Pacific freight train and a Metrolink commuter train in Los Angeles in 2008. Image: Craig Wiggenhorn
FRA is not congressionally authorised to extend the deadline any further than this, and the agency's head Ronald Batory has stated that after 2020, FRA will recommend that the Secretary of Transportation consider the maximum civil penalty for non-compliant railroads, although there is some uncertainty over what these penalties might actually be.
It's easy to understand why US rail regulators are holding firm on this final deadline – PTC implementation is a high-stakes endeavour for rail safety. The original Rail Safety Improvement Act was partly prompted by a head-on collision between a Union Pacific freight train and a Metrolink commuter train in Los Angeles in 2008, which killed 25 people and injured dozens more. Joseph Boardman, FRA administrator at the time, argued that PTC equipment, had it been installed, "would have stopped the train before the collision".
And the Los Angeles collision is not an isolated case. As an April 2020 report on PTC implementation published by the US Government Accountability Office (GAO) noted: "The National Transportation Safety Board [NTSB] stated in 2018 that since the enactment of this law [in 2008], it had investigated 22 rail accidents that could have been prevented by PTC." Among these was an Amtrak Northeast Regional train in Philadelphia, which derailed in 2015 while travelling at 102mph in a zone of curved track with a speed limit of 50mph. The NTSB ruled that the derailment, which claimed eight lives and caused more than 200 injuries, was caused by driver error and could have been prevented by PTC.
Leaders and laggards: the latest progress on PTC implementation
After years of delays in deadline extensions, the good news is that most US railroads are now in a strong position to achieve full PTC implementation by the end of 2020. The FRA's latest PTC update, showing progress achieved by the industry up to the end of March this year, has revealed how close railroads covered by the mandate have come to full implementation while highlighting the areas where more work is needed before the end of the year.
As of 31 March, the FRA reported – based on railroads' quarterly self-reported data – that PTC was either in operation or undergoing advanced field testing (also known as revenue service demonstration, or RSD) on 56,541 route miles, or 98% of the mandated lines.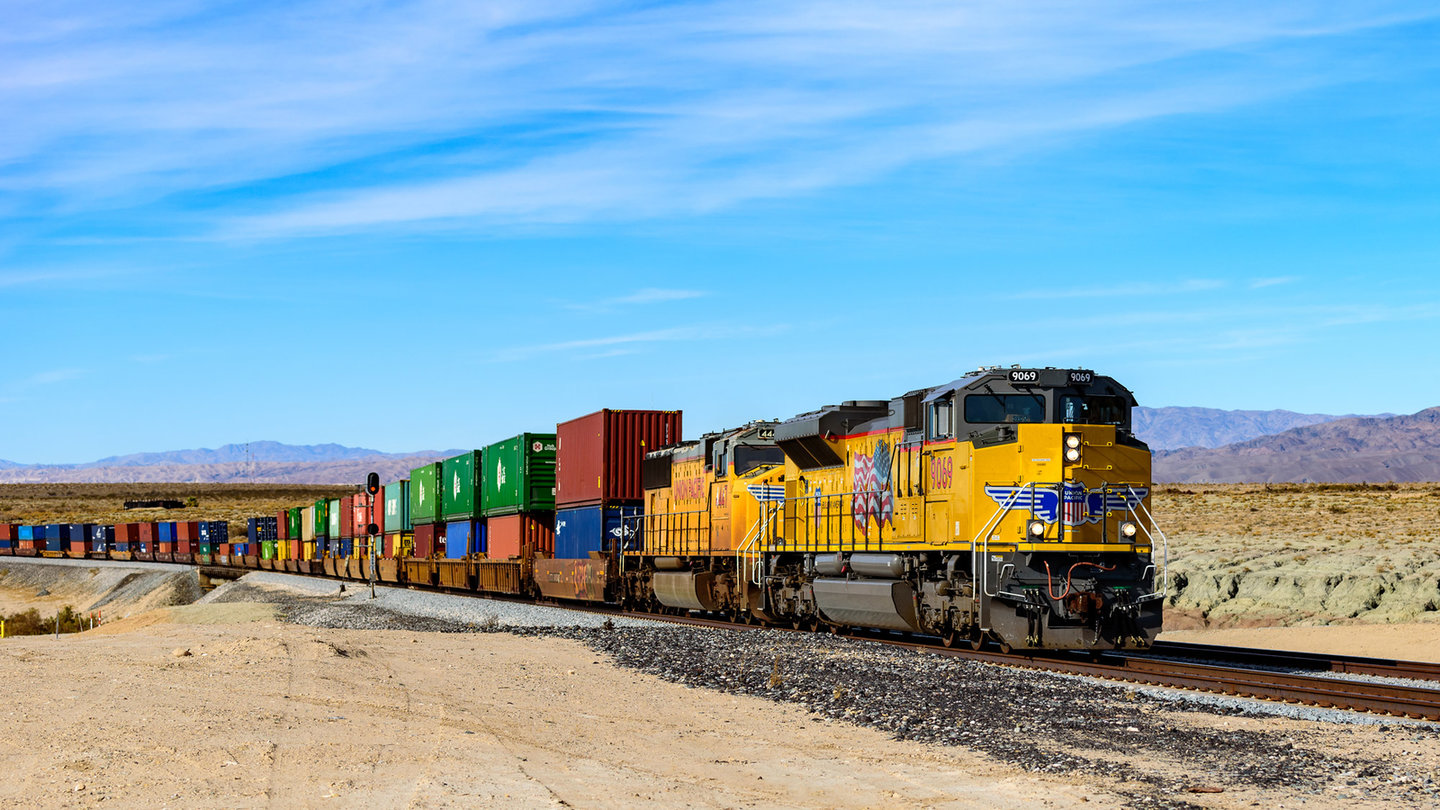 Rail freight operator Union Pacific said it had completed PTC installation and testing across its mandated rail lines in December 2019. Image: Hit1912 | Shutterstock.com
Freight rail operators have seen particularly strong progress, with PTC in operation across all freight main lines that are subject to the requirement, while interoperability testing remains ongoing for many railroads. Commuter rail lines are lagging behind by comparison, with 63.2% of mandated route miles governed by PTC as of the end of March, although this represents a solid 8.5% increase since the end of December last year.
"America's freight railroads will finish the job on PTC by the final December 2020 deadline," said Association of American Railroads CEO Ian Jefferies in January. The association added that its rail freight members have invested more than $11bn in PTC development and implementation, alongside the $2.6bn in grants and loans doled out by FRA to help fund the industry's efforts.
Union Pacific, the US' second-largest Class I rail freight operator behind BNSF, announced in December 2019 that it had completed PTC installation and testing across its mandated rail lines. The company also reported that 16 out of its 25 tenant railroads are now compliant, with the rest expected to complete interoperable PTC installation by "mid-2020".
Interoperability is the complex final piece of the PTC puzzle, as all host and tenant railroads will need their PTC systems to be communicating with each other, and trains remain visible to one another even as they move across property boundaries. Up to the end of March, the FRA has reported that interoperability has been achieved in 48.5% of the 229 host-tenant railroad relationships, a rise of 10% since Q4 2019.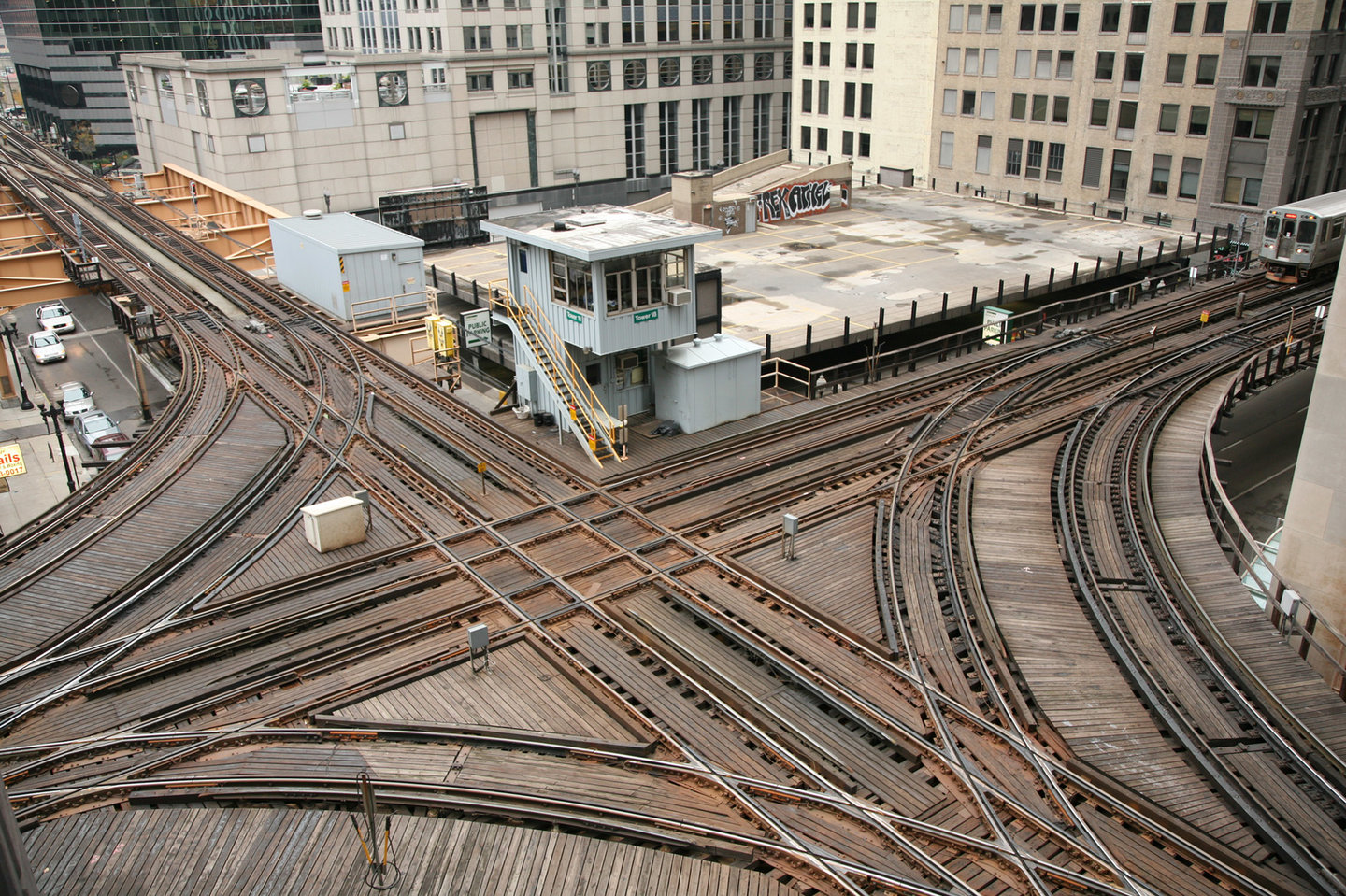 Chicago loop junction. Rail operator Metra says that achieving PTC interoperability in Chicago will be complicated due to the complexity of the rail network. Image: Daniel Schwen.
The FRA has highlighted four host railroads it considers at risk of missing the final 2020 deadline, which is down from the eight at-risk railroads it listed at the end of 2019. New Jersey Transit, TEXRail, Northeast Illinois Regional Commuter Railroad Corporation (Metra) and New Mexico Rail Runner Express (Rio Metro) are all in danger of failing to hit the PTC deadline, the agency said.
"We strongly urge the collaborating railroads to work in a safe, focused and aggressive manner to meet this end-of-year deadline," said Batory in May. "FRA has provided nearly $2.6bn in grants and loans and thousands of hours of technical assistance to help railroads fully implement PTC systems."
Freight rail operators have seen particularly strong progress
The global pandemic has presented challenges for railroads
Covid-19: opportunities and challenges for PTC
The ongoing Covid-19 pandemic has, unsurprisingly, had an impact on PTC implementation in the US, for better and for worse. On the positive side, the reduced operating schedules of many commuter rail lines have given some much-needed breathing space for operators to accelerate their PTC work.
New Jersey Transit (NJ Transit) – which has been singled out as a railroad at risk of missing the deadline – has reportedly been expediting PTC implementation by running test trains and carrying out engineering work during the day on weekdays as a result of reduced ridership, rather than limiting this work to evenings and weekends. It's a move that NJ Transit CEO and executive director Kevin Corbett described as "making lemonade out of lemons". In February, NJ Transit received approval from FRA to begin RSD operations to test PTC systems on in-service passenger trains.
But in many other ways, the disruption caused by Covid-19 to supply chains has the potential to delay implementation for some operators. The GAO's April report on PTC implementation noted various bottlenecks to progress, especially in interoperability, with challenges including software optimisation and issues around vendors not being able to keep up with the intense demand from across the industry.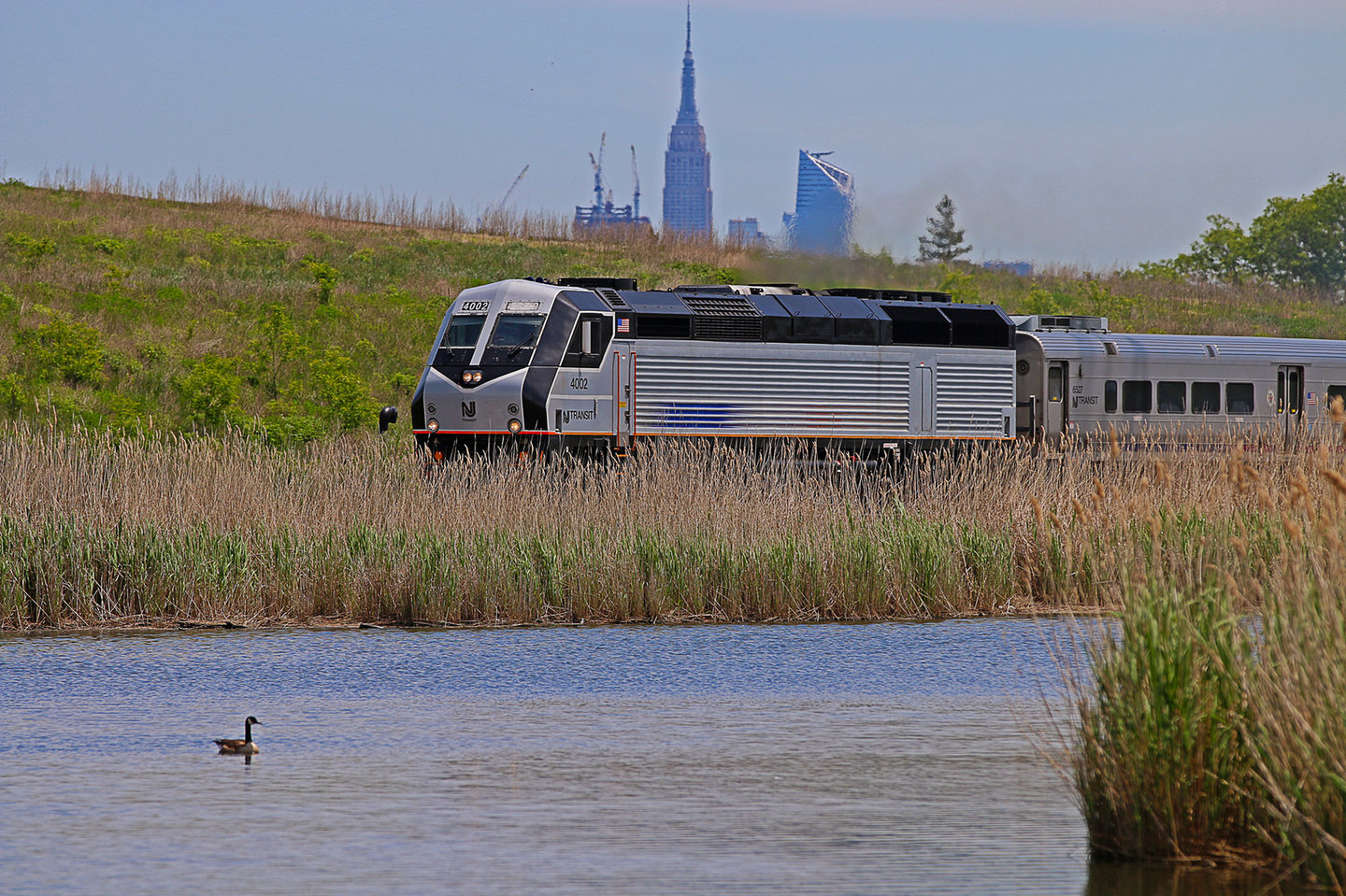 An NJ Transit train in New York City. Image: Joseph M. Arseneau | Shutterstock.com
The report noted, for example, that "most of the railroads we spoke to (8 of 12) reported continued software challenges, and several emphasised that PTC software often requires customisation to a railroad's unique operating environment, which can make achieving interoperability more complex."
The spread of Covid-19 has exacerbated many of these issues, both within railroad organisations and in their work with external suppliers.
"In April 2020, FRA officials told us that the global pandemic has presented challenges for railroads, such as a reduction in the ability of vendors to travel for on-site testing or assistance due to social distancing protocols," the GAO report found. "In addition, as of 7 April 2020 a railroad association representative reported that many vendors have notified railroads of the potential for significant delays due to Covid-19.
"Furthermore, one commuter railroad in a metropolitan region significantly affected by Covid-19 as of early April noted that due to 10% to 15% of its workforce being sick or quarantined, it has implemented a rotating schedule for workers, which could affect productivity."
Despite 2020's unique challenges, the US railroad industry still seems committed to hitting the final 31 December deadline for implementing PTC across all mandated routes. Technical and financial challenges remain, particularly in ensuring system interoperability, and the GAO report found that ancillary work is likely to continue into 2021 to fine-tune systems, even if they're compliant by the deadline.
Nevertheless, this important safety upgrade has been a long time coming for the US rail network, and will serve as a foundation for installing similar technologies across all lines, whether or not they were covered by the original 2008 mandate.