LED safety lighting for railway vehicles
The company's low maintenance LEDMLD dual marker and single marker safety lights are designed for energy efficiency and a long lifespan. Innovec LED products are used on metro and suburban railway networks in Australia, as well as freight locomotives and transport applications such as the mining industry.
Innovec Controls CEO Rob Newman comments: "We believe in industry innovation, where reliability, low maintenance and long lamp lifecycle for trains and trams is essential. This is important as Australia has some of the world's heaviest and longest freight trains and large urban rail networks, while Melbourne has the world's largest light rail (tram) system."
LED safety lighting and high-intensity discharge (HID) headlights have been provided for railway and tram projects in Norway, India, the US, and mainland Australia, including Sydney, Melbourne and Perth.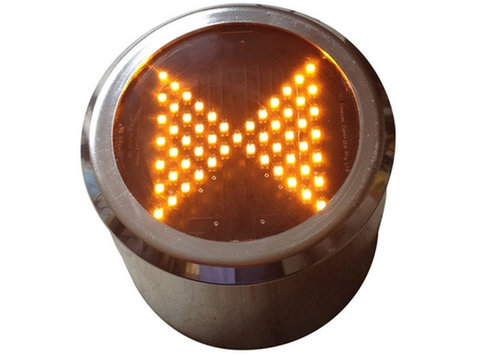 LED lights are available for warning, signalling and headlight applications.
LED dual marker lights for diesel trains
Innovec Controls LED safety lights have been delivered to railway vehicles in Scandinavia, in addition to LEDMLD dual marker (red and white) lights fitted on diesel trains operated by Norwegian State Railways (NSB).
NSB required advanced lights for its type 92 vehicles that could withstand adverse conditions as the vehicles operated in the country's Trondheim region, through Sweden and Norway to Finland.
Newman adds: "The LEDMLD LED dual marker light is a compact red and white marker light is a perfect combination of reliability and versatility, with a sealed and impact resistant enclosure. It functions to -40°C to withstand the blistering cold of the Scandinavian arctic, offering high visibility LED display and low-power consumption."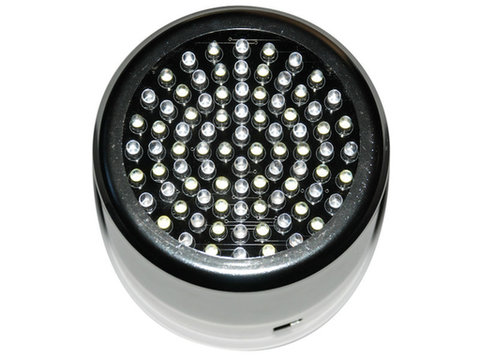 Innovec Controls offers LED dual marker and single marker safety lights with optimal energy efficiency.
Safety lights for railway operators worldwide
Innovec Controls LEDMLD safety lights have been supplied to two railway operators in the state of Illinois, USA, expanding the company's market presence following a major trade show.
Newman says: "Innovec Controls is supplying 280 of these highly durable and reliable, energy-efficient Innovec LEDMLD lights to Progress Rail in Chicago for its locomotives, which also operate in tough winter conditions and temperatures."
"Another new market for Innovec Controls is in India, where we are supplying Bombardier India with Innovec LED Marker Safety Lights for urban rail applications."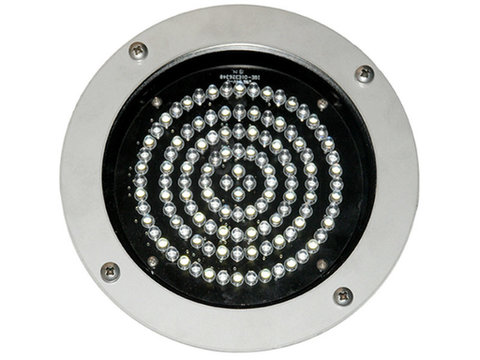 LED safety lights have been used on railway vehicles across Australia, Norway, India and the US.
Eco-friendly LED safety lights for trains
LED lights installed on 'E-Class' trams in Melbourne were awarded the Australia Good Design Award in 2014. They are the first trams to be built in Australia in more than 12 years and feature 40% locally sourced materials, including the amber LED turning indicators and red LED stop and tail lights.
The lights are designed as a cost-effective and eco-friendly solution that matches the exterior tram design.
Innovec Controls was involved in the supply of HID headlight lamps for Bombardier's VLocity intercity trains in Victoria.
In New South Wales, the company was chosen to supply 3,000 LED safety lights for the Metro Tangara fleet upgrade. The order included long-life single front and rear LED marker lights and Guards Blue Lights for these vehicles.
In Western Australia, Innovec Controls supplied its marker safety lights to the Perth PURD urban rail project.
Energy-efficient additive injection controllers
Innovec Controls is a leading manufacturer of specialised batch controllers, with the company's injection controllers being used worldwide.
The IAI additive injection controller is designed for fuel storage tank facilities, aiming to provide accurate and easy-to-operate mixing and blending of fuel additives and liquids with simplified programming.
Rob Newman says: "Our additive injection controllers are perfect for rail providers where locomotives use large amounts of fuel. These self-contained measurement and control systems were specially designed for users to easily inject the additives into the fuel, offering major cost savings in the mixing and blending of fuel additives and liquids that helps improve the burning efficiency of the fuel.
"For our additive injection controllers, Innovec has worked with all manner of companies, including oil processors such as Shell, Exxon, BP, Vivo Energy and Caltex."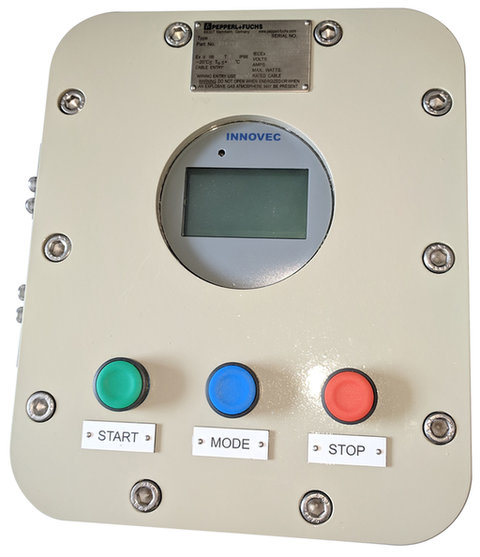 IBLEXD2 – A new standard in EXD batching. The IBLEXD2 Batch Controller for liquids that incorporates a 64 x 128 mono graphics display LCD (liquid crystal display) and integrated RGB LEDbacklight. The instrument can be configured from the front touch buttons to batch volumes.
Additive injector controllers for fuel storage
Regarding Innovec Controls distribution partnerships, Rob Newman commented: "Innovec Controls continues to establish strong partnerships in Australia and key markets for our energy efficient, low maintenance LED safety lights, our process control instruments, and additive injector controllers, helped by attendance at some of the world's biggest industry shows, including the STOCEXPO in Rotterdam."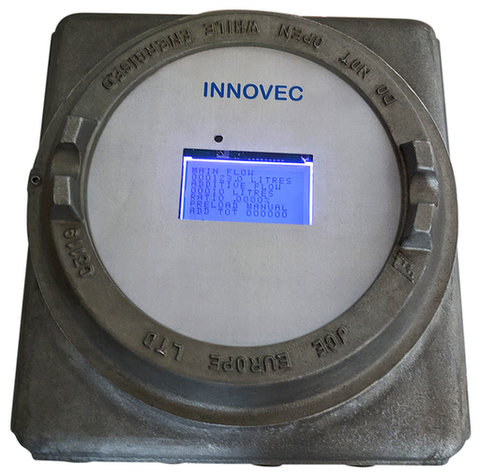 The IAI Additive Injection Controllers are self-contained measurement and control systems designed to allow fuel companies and distributors to accurately blend or mix primary fuels with additives at storage tank facilities to supply transport fuels to commercial and industrial end users. (pictured Additive Controller INN6)
About Innovec Controls
Innovec Controls delivers specialist solutions to the railway industry across Australia, Asia, North America and Europe and is an ISO 9001:2015 accredited company.
CEO and owner Rob Newman established the company in 1987 to provide safety lighting for public transport and process control instrumentation, including for the oil and chemicals industry.
For more information about Innovec Controls LED lighting and additive injection controller solutions, fill out the enquiry form on this page.
Contact Us
Innovec Controls
5/56-62 Chandos St
St Leonards
NSW 2065
Australia
Telephone:
+61 414 510 844
+61 29906 7158