Galvanising the rail industry
Andy Harrison, sales and marketing director at Wedge Group Galvanizing, explains what advancements are being made to make the galvanizing process even more green.
Steel is one of the most commonly used materials in the rail sector, thanks to its durable and versatile functions. Used in everything from large components such as gantries, fencing and overhead signalling systems, to smaller nuts and bolts, it truly is a vital resource.
But with ever-evolving national, environmental, and business regulations and targets, the rail industry is seeking to further reduce its carbon footprint and proactively promote sustainability.
Protecting steel from corrosion is key to ensuring it can withstand harsh weather conditions, as well as encouraging a more sustainable approach.
Due to its abundance of qualities, steel is a material used within a variety of industries, especially the rail sector.
Regardless of the project size, it's a metal that can withstand great weight, intense pressure, and when finished appropriately, harsh weather conditions – making it the most suitable choice for rail tracks, platforms, overhead gantries, as well as the more intricate nuts and bolts.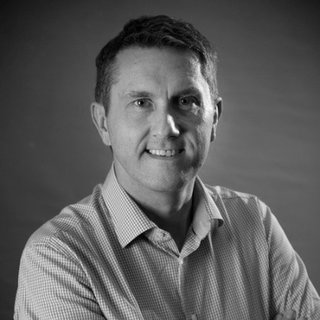 Andy Harrison, sales and marketing director at Wedge Group Galvanizing
Is galvanization sustainable?
Steel is highly prone to corrosion – it's estimated worldwide that one tonne of steel turns to rust every 90 seconds. To truly maximise its real potential, galvanizing is often the finish of choice – to protect it from the elements, future-proof components, and reduce the overall lifecycle costs.
Introduced during the mid-1700s, hot dip galvanizing was developed to prevent steel from corroding and can protect the metal from rust for more than 70 years without the need for maintenance, preserving assets for future generations.

The galvanizing process sees the metal immersed in a bath of molten zinc at temperatures around 450°C, causing a metallurgical-bonded coating to form.
Another stellar benefit of galvanizing is its sustainability. The supply chains within the rail industry are very aware of the imminent need to improve their processes and operations to continually meet and exceed the stringent national and environmental rules and regulations.
Unlike other protective coatings, such as paint, galvanizing results in minimal waste
How is it so sustainable? Well, unlike other protective coatings, such as paint, galvanizing results in minimal waste. Due to zinc's non-ferrous properties, zinc can be reused and recycled again and again, without any loss of its physical or chemical properties.
Most impressively though, galvanizing only needs to be carried out at the beginning of any construction project, but can provide corrosion protection that can last more than 70 years, depending on the environment it is used, without the need for any time or resource-intensive maintenance or replacement.
Overall, the whole lifecycle cost is low, meaning that galvanizing is a high-value-added finishing choice.
Galvanized steel can also be easily recycled with scrap steel – or even removed, re-galvanized and reused elsewhere.
Improvements to the galvanizing process
Developments such as high-velocity 'smart' furnaces, fume extraction units, and heat recovery systems, have helped to optimise production and enhance performance, whilst equipment such as inverters have delivered significant savings in power consumption.

In efforts to further reduce waste and promote better use of resources, we've introduced a bespoke rainwater collection and harvesting system across the majority of our 14 national plants. The rainwater is stored on-site through gutters and tanks, before being recycled back into the galvanizing process as required.

Wedge Group is becoming the first galvanizing organisation in the UK to take the ambitious decision to completely remove lead and chrome from its process.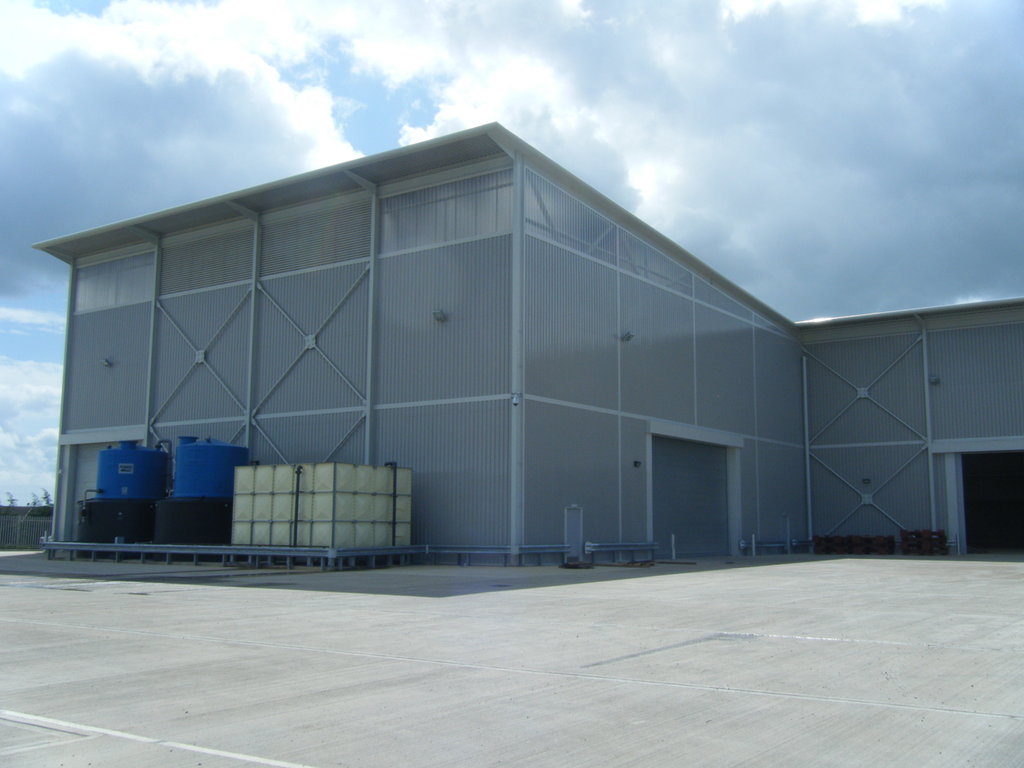 A 50,000-litre rainwater harvesting tank at Wedge Group's East Anglia plant

We're currently supporting customers with the HS2 high-speed rail line from London to the North-West of England – the largest infrastructure project in Europe. We're also galvanizing steelwork to construct a multi-million-pound development on the Midland Metro line between Wolverhampton and Birmingham, and the refurbishment of the iconic Hull and Barnsley railway bridge.

With an ever-increasing focus on protecting our landscapes, and the wildlife and nature within them, and striving towards low-emission railways, this diverse range of projects demonstrates the popularity of galvanizing as a finish choice across the rail industry.

It also highlights the vast qualities of the process – including its versatility, strength, and long life – in addition to showcasing the inherent sustainability benefits.