A blow for privatisation in the battle for British railways
As another train operator is taken under government control, Alex Blair investigates if renationalising more of the UK's train services is a viable strategy.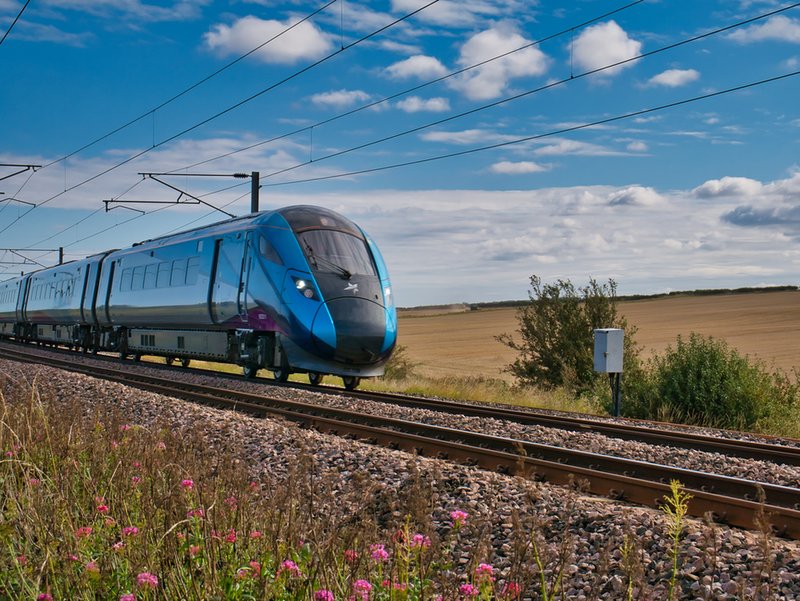 Transpennine Express joins LNER, Northern and Southeastern rail under the DfT's control. Credit: AlanMorris/Shutterstock
Ownership of the British railway system has been hotly contested since it was first nationalised by Labour Prime Minister Clement Attlee in 1948, then reprivatised by Conservative Prime Minister John Major in 1993.

Thirty years on, rising costs, daily cancellations, and nationwide strikes have stretched public discontent with Britain's railways to the limit.
Four railway services have been reluctantly nationalised by the UK Government in just five years, with Transpennine Express becoming the latest private contract to fail.
As Prime Minister Rishi Sunak and Leader of the Opposition Kier Starmer prepare to go to war ahead of next year's general election, the debate over renationalising Britain's railways has returned to the political limelight.
End of the line for Transpennine Express
On 11 May, Transport Secretary Mark Harper announced that the state-run Department for Transport (DfT) will retake control of Transpennine Express when the company's contract expires on 28 May.
Harper's decision comes after months of turmoil. Figures show that Transpennine, which operates in the North of England and parts of Scotland, cancelled 1/4 of services throughout January and February. This only improved to 1/6 of services cancelled in March.
Harper blamed rail worker strikes for the company's shortcomings and emphasised the implausibility of instant improvement in Transpennine's service.
Critics have responded by highlighting the impact of underfunding and service mismanagement, as strikes have affected the majority of rail networks at a rate disproportionate to Transpennine's cancellations.
Responsibility for Transpennine's routes will fall to the operator of last resort (OLR). Founded during rail privatisation as an emergency alternative should companies implode or violate contracts, the OLR operates within the DfT.
Which other networks does the OLR control?
Government hopes are for the nationalisation of Transpennine to be a temporary stopgap rather than a long-term solution – but history is not on its side.
The OLR already runs London North Eastern Railway (LNER), assuming control for a second time in 2018 when Virgin announced overwhelming losses. A decade prior, the OLR succeeded in running the same line from 2009 to 2015 when National Express met a similar fate. Millions of pounds were paid out in dividends to taxpayers.
Just before Covid-19 hit, Arriva-owned Northern was also renationalised when the service was on the cusp of collapse in 2020.
The move to end Arriva's contract, five years early, was welcomed by commuters and mayors alike, with Andy Burnham (Mayor of Greater Manchester) and Steve Rotherham (then Mayor of Liverpool City Region) jointly describing it as "a victory of passengers who have had to endure almost two years of misery and mayhem".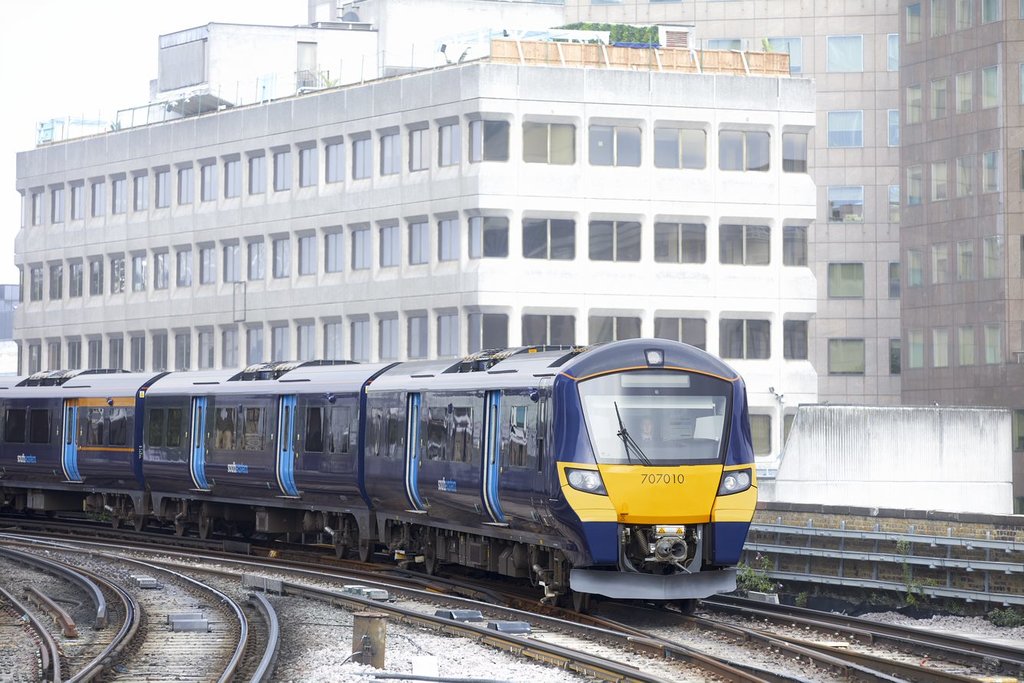 The Southeastern franchise has been run by the operator of last resort since 2021. Credit: Southeastern
Financial mismanagement forced a government takeover of Southeastern in 2021. Initially, the Serious Fraud Office discovered that Go-Ahead, the railway's former operator, had failed to return £25m of taxpayer money – a figure that increased to £51.3m after further investigation.
Go-Ahead was fined £23.5m by the DfT. OLR ownership of Southeastern is contracted until October 2024 and is expected to be a contentious topic in the weeks prior to the UK's general election.

Nationalisation of railway services does not guarantee success, but its advocates argue that unions and workers have had less toxic relationships with managers under a public ownership model
Nationalisation of railway services does not guarantee success, but its advocates argue that unions and workers have had less toxic relationships with managers under a public ownership model.
More taxpayer money recirculates within the public services system, rather than divided among shareholders or withdrawn under fraudulent pretexts. Privatisation's micromanagement is counterproductive, whereas public-owned lines like LNER appear to have more flexibility in recent years to trial innovations such as ticketing changes.
The 2024 general election: a pivot to gradual railway nationalisation?
Despite estimated costs of £196bn, in 2019 Labour committed to "bringing our railways back under public ownership", as well as the mail, water, and energy sectors. To alleviate these costs, Labour planned to reinstate DfT-controlled bodies when individual providers' contracts expired, as with Transpennine Express.
Mixed signals have been given ahead of the 2024 election. Speaking at Labour's annual party conference in Liverpool in September 2022, Shadow Transport Secretary Louise Haigh pledged to "take power from failing private operators and putting it in the hands of the public" to sustained applause.
An end to rail privatisation has also been endorsed by the Green Party and RMT General Secretary Mick Lynch, while Scottish ministers have announced that the Highlands-London Caledonian Sleeper will join ScotRail in government ownership from 25 June.
On the other hand, Starmer and Shadow Chancellor Rachel Reeves have been cautious with endorsements around the renationalisation. Starmer promised a "pragmatic approach rather than an ideological one" when asked about railway public ownership. Considering Starmer's plan to "fight the next election on economic growth" and attract investment, countrywide nationalisation seems improbable.
Yet it is possible for incremental shifts towards state ownership of Britain's railway services to align with left-centrist fiscal policies. For example, a partially nationalised rail service can purchase track materials and rolling stock on a larger scale than privatised, separate operators.
Cost reductions and increased supply efficiency have been seen with Network Rail, a public sector organisation primarily funded by government grants. Tighter control of rail fares improves affordability for customers – a pivotal step in lowering car-emitted greenhouse gases as the UK toils to meet net-zero targets by 2050.
It is possible for incremental shifts towards state ownership of Britain's railway services to align with left-centrist fiscal policies.
It remains to be seen whether the Labour or Conservative parties will commit to reducing foreign ownership of railways. There is likely to be increased pressure for railways that remain privatised to prioritise investment from UK-headquartered companies, given that around 60% of train journeys are serviced by overseas companies or governments.

Which train operators could be nationalised next?
Avanti West Coast is a likely contender to become the next train operator taken into public control. Like Transpennine Express, the service is owned by FirstGroup, and has faced heavy scrutiny. Office of Rail and Road data reveals that Avanti received more than 40,000 complaints in 2022.
In October 2022, the government issued Avanti with a six-month contract extension despite its deteriorating performance – and repeated the same tactic in March 2023 following some improvements. Avanti's contract expiration in October 2023 is expected to be a topic of hot debate coinciding with the beginning of election campaigns.
Great Western Railway (another FirstGroup service) has also amassed high rates of complaints but was awarded a new five-year contract in June 2022. Another operator of note is South Western Railway, which has a contract expiring on 28 May – the same day as Transpennine's operations officially transfer to the OLR.
Should the Conservatives retain office, renationalisation will be out of the question. Labour could bring a higher proportion of railways back under state ownership – what remains to be seen is how this is feasible whilst allocating billions in funding to Northern Powerhouse Rail (£39bn) and HS2 (between £72-98bn).
Political, economic and ideological debates over Britain's railways will set the tone for ownership of other public services ahead of the 2024 election.