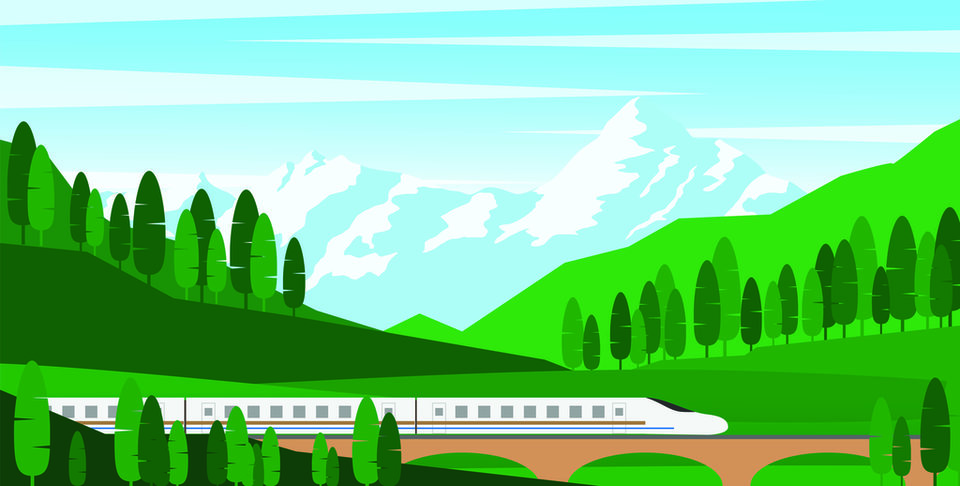 Over the last few weeks, rail has, like so many industries, been saturated by the COP26 narrative. Much can be said about whether the outcome is to be desired, but one thing that struck me is the missed opportunity for rail.

Yes, lots of noise was made surrounding battery-electric and hydrogen-powered trains (although it turns out that the hydrogen aspect wasn't actually on display), but I think that with such close attention being paid, it was a perfect opportunity to shout the benefits of rail as a less carbon-intensive future of transport from the rooftops.
But instead, COP26 was set against a backdrop where the UK Government is unashamedly encouraging domestic air travel with an air passenger duty cut, whilst at the same time hosting a summit on climate change. COP26 was set against a backdrop where the UK Government once again failed to deliver the long-promised, dubiously named 'Northern Powerhouse Rail'. COP26 was set against the backdrop of rumours that HS2 was being scaled back, again.
New and shiny tech is all well and good, but there's no point to it if you don't actually use it properly. As the ever-knowledgable Gareth Dennis succinctly put it on Twitter: "stop innovating, start implementing." I do agree. We already have the tech, we just need the political will to actually use it.

Political will seems to be the key ingredient in everything. In Europe, the German Green Party are hoping to bring a night train network to life, as a viable alternative to aviation. But how likely is it to actually happen? We dive into the matter in our cover story, learning about the obstacles that will need to be overcome if it is to succeed.

We also profile the world's first new electric battery freight locomotive, speaking to the company behind it to find out why the future of freight is electric. As well as all of this, we find out how Brighton station is drastically cutting down on its waste, and reducing its environmental impact, by using a new recycling operation.

For this, and more, read on. You can follow us @FutureRail_Mag too.
Peter Nilson, editor