Train fares remain competitive with bus and air fares, enabling the network to attract 1.7 billion passengers a year
Forward thinking: long-term planning facilitates a competitive HSR network
One of the keys to China's successful development of its HSR network has been long-term planning. The bank's report cites the country's Medium-and Long-Term Railway Plan – which looks up to 15 years ahead – as evidence of its farsightedness when it comes to high speed.
The report, titled "China's High-Speed Rail Development", also points to China's success in making HSR competitive with road and air transport for distances up to around 1,200km. In doing so, train fares remain competitive with bus and air fares, enabling the network to attract 1.7 billion passengers a year from a broad cross-section of society and income groups.
What's more, says the report, China has managed to build its high-speed network at an average cost of $17m-$21m per km – about two-thirds of the cost found in other countries. This cost-effectiveness is attributed to the standardisation of designs and procedures.
Then there are the economic benefits to consider. Estimated to stand at 8%, the rate of return for China's HSR network is said to far outweigh the opportunity cost of capital in the country – and most other countries, for the matter. This all makes for copper-bottomed long-term infrastructure investments, says the bank.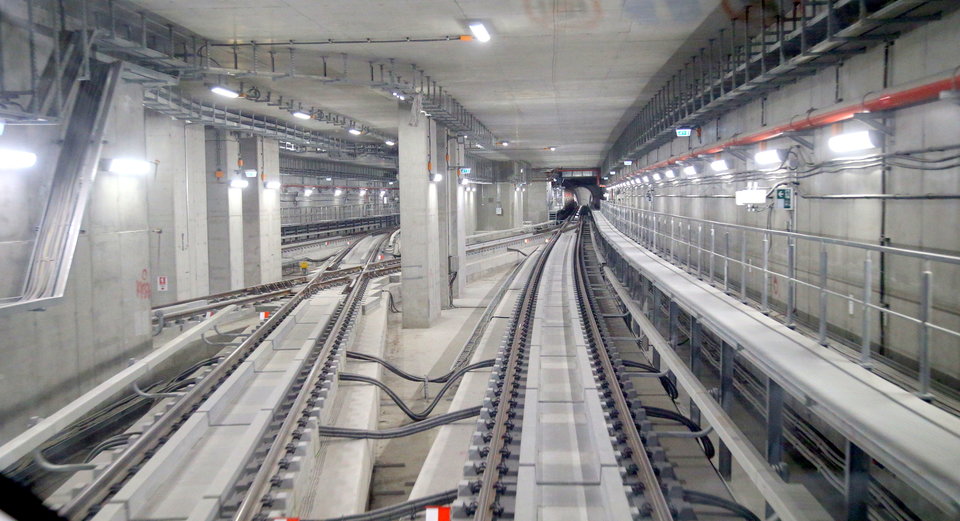 Image: Tunnels | Portland Communications
Deep in debt: The price of debt financing HSR projects
In short, China's HSR network is enviable on the surface. But deeper inspection also reveals infrastructure projects buckling under an enormous weight of debt.
The majority of China's high-speed rail is reliant on debt financing, which led to CRC's debt increasing almost tenfold from $70.70bn in 2005 to $4.72tn in 2016. This is part of a wider fiscal in trend, too – by the estimates of the Bank for International Settlements, China's total debt hit $33.2tn at the close of 2018. Only the US has a larger national debt.
This has led some experts to speculate whether China's unrelenting push for high-speed domination has come at a price: fiscal unviability, in which many lines look incapable of repaying the interest on their debt.
Speaking to the Financial Times last year, Professor Zhao Jian, of Beijing Jiaotong University, claimed CRC's debts could climb by as much as 60% in the coming years.
"China Railways has always depended on financial subsidies and continues to raise new debt to pay off old debt," said Zhao. "[This] will inevitably lead to a railway debt crisis."
The majority of China's high-speed rail is reliant on debt financing