It's vital that every passenger feels assured that they are getting the best-priced train ticket every time
The benefits of splitting tickets
One of the most promising concepts is split-ticketing: breaking down a journey into multiple stages and multiple tickets instead of one that goes from start to finish. If a commuter is travelling from London to Durham, for example, it may prove cheaper to buy one ticket from London to York and another from York to Durham.
Among the companies now offering this service is Loco2, an online train booking platform founded in 2012 by a brother and sister team who wanted to encourage passengers to choose trains over planes.
The company – which was acquired by the French rail network, Société Nationale des Chemins de Fer français (SNCF), in 2017 – says its split ticketing technology, Pricehack, could help reduce the cost of one-way tickets by as much as 50%.
"The cost of train travel in the UK can sometimes result in people choosing to drive or maybe even fly, so we think it's vital that every passenger feels assured that they are getting the best-priced train ticket every time," says Aurelie Butin, director of product at Loco2.
"That's why we have made it our mission to help passengers save money whenever possible, and our latest cost-saving feature is Pricehack, which saves passengers up to 50% on around 200 million journeys in the UK. This is a real game-changer and we are the first mainstream train ticket seller to do it."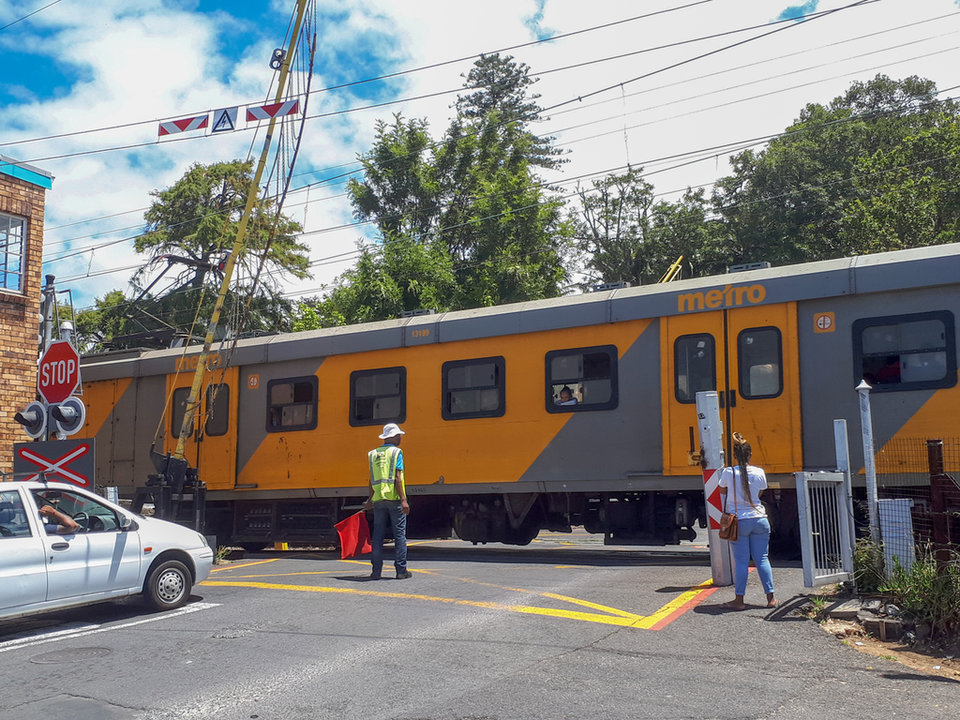 Image: jean-francois me | Shutterstock.com
Entering a competitive market
Other options for split-ticketing include small sites such as trainsplit.com, splitticketing.com, ticketysplit.com, and Trainpal, a platform launched by the Chinese online travel agent Ctrip. The company has seen a month-on-month growth of 42.3%.
"Chaos and fare hikes is the typical train fare story in Britain," said Scot Devine, the company's innovation director. "So we'll show how TrainPal is a sane voice in a mad world, guiding people toward the best prices."
Rail operators are also getting in on the act, with Virgin Trains announcing a new split-ticketing app in May that it says "will cut £1bn from rail fares."
"The changes we've announced today….could save UK rail passengers around a billion pounds a year, and ensure Virgin Trains continues to deliver for customers whatever happens with the West Coast franchise," said Phil Whittingham, managing director of Virgin Trains.
Loco2 says its service provides options for international travel and also works with advance fares, something their competitors are not able to offer. Two months after its initial launch Pricehack is also now available for return journeys.
"This is the first time that split tickets will be available via an app that enables passengers to use an e-tickets ticket when available (increasingly more tickets for journeys in Britain are now becoming available as e-tickets)," says Butin.
"Loco2 is also the only multinational train booking platform that includes split tickets into international travel, if a journey starts or finishes in Great Britain. Loco2 guarantees that if a ticket can be Pricehacked, it'll always be a £1 cheaper than on other traditional train booking platforms or rail operators websites."
Loco2 is the only multinational train booking platform that includes split tickets into international travel
Many commuters are looking to get from A to B as quickly as possible and avoid stop-overs
Drawbacks of split ticketing
Of course, split ticketing isn't for everybody. Many commuters are looking to get from A to B as quickly as possible and avoid stop-overs. Delayed trains – a common problem in the UK – may also mean customers miss their connecting trains, invaliding a second or third ticket.
In February, the Rail Delivery Group (RDG) – a British rail industry membership body – published a set of proposals to simplify the UK fares system that could also reduce the need to buy split tickets. Under its plan, the RDG said passengers will always be charged the best value fare.
But for those who are looking to cut down costs, split-ticketing certainly provides one of the best existing solutions that platforms like Pricehack are making increasingly attractive and user-friendly.
As Mark Smith, a train expert and former executive at the Department for Transport put it: "Pricehack is a great example of how, if we really want to make train travel cheaper and more accessible, we can – and it's small but mightily passionate companies such as Loco2 that are showing us the way."