South London has relatively low numbers of Underground and Overground services
Urgent action is required
For the thousands of Londoners who live south of the river Thames, commuting to London has been close to a daily nightmare over the past few years.
A testament to their struggles is data from the Department for Transport (DfT) showing five of 2018's ten most congested train routes in the UK ran through the five south London boroughs – namely Croydon, Kingston upon Thames, Merton, Richmond upon Thames and Sutton.
"South London has relatively low numbers of Underground and Overground services compared with other parts of London," says Sarah Sturrock, director of the South London Partnership (SLP), an organisation representing these five neighbourhoods.
"There are 2.5 times more tube stations outside of London than there are in South London, which means that SLP is highly reliant on suburban rail to provide connectivity," she adds. This leads to high traffic rates and therefore more delays.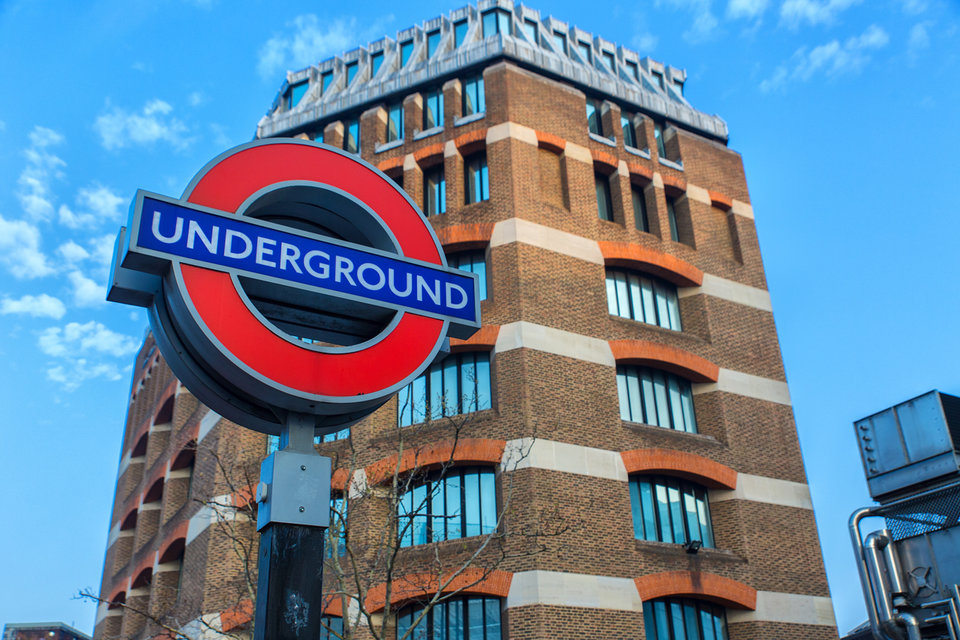 Image: Damian Pankowiec | Shutterstock
TfL figures suggest a third of south and southeast Londoners living near a railway station do not have a frequent rail service compared to an average of 20% across the rest of the capital. As a result, growing numbers of people turn to the bus to either go to work or reach the nearest tube station.
"The key frustration I get from passengers in southeast using the Network Rail services is unreliability," explains Florence Eshalomi, chair of the Transport Committee at City Hall, "as well as the fact that changes can happen as soon as they turn up at the station, poor communication from some of the different operators, and the fares that people are paying."
As TfL outlines in its 'Strategic Case for Metroisation in South and South East London', the currently overcomplicated ticketing system is often another reason of anger among residents, further deterring use of public transport.
"We've got people who are paying an excess of thousands of pounds per annum for the Travelcards," Eshalomi continues, "and the key thing when I speak to passengers is that they're not actually bothered by the operator, they just want a reliable service."
The case for metroisation
At the core of Khan's plan to solve these issues is adding 39 services during the morning peak hours, an increase of 22% compared to today.
TfL is also determined to boost off-peak train frequency by 30% by introducing 36 additional trains. Once operational, the plan would also allow for the creation of a flagship route between Balham and London Victoria with up to 18 trains per hour and further links to west and central London. The scheme draws inspiration from the London Overground network, which has been under TfL's jurisdiction since 2006.
Over the past 13 years, the service's integration into the London tube map and metro-style ticketing system have allowed for an overall increase in Overground use by 700%. In 2017-2018, the TfL-operated network also achieved on-time performance of 80%, outclassing its southern and south-eastern counterparts, which received 53% and 62% respectively.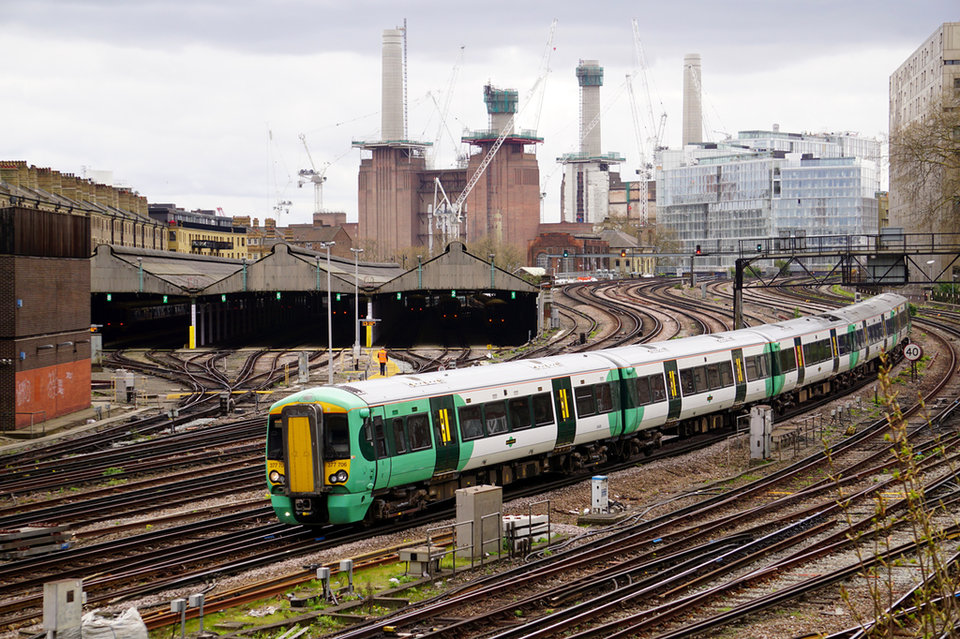 Image: Timothy Dry | Shutterstock
As Eshalomi explains, adopting such a metro-style service south of the river could finally deliver a long overdue cross-London rail strategy, which in turn could lead to better infrastructure and growth. "The fact that it's 2019 and it still doesn't exist in London is almost bonkers," she says.
With the London population in continuous growth, she adds, there is a strong chance that better economic progress, regeneration, new developments and job opportunities are equally likely to emerge.
"All of this is linked to rail," she says, "our roads are full in terms of congestion but the railways still have capacity. If only we had a more seamlessly strategic rail network in London and the southeast."
Our roads are full in terms of congestion but the railways still have capacity.
We have to be ambitious around making sure that more people are using public transport.
Budget issues stand in the way
While the project is still pending the DfT's approval, Mayor Khan has already had to face considerable backlash from members of the London Assembly.
The fear is that metroising southern services would be too onerous for TfL, which is already dealing with a deficit of £500m. And when it emerged that TfL is still to carry out liability assessments, several Assembly members were quick to express their disapproval.
Commenting on the proposal, Keith Prince, the Conservatives' transport spokesperson in the London Assembly, told City A.M: "Once again, Sadiq hasn't done his homework. With a £50bn debt, taking on Network Rail's assets would be a great burden. Sadiq is good at creating debt so perhaps he wants to improve on his record of putting TfL into a £1bn deficit by taking on another £50bn."
But according to Eshalomi, the prospect of facing financial difficulties in the near future should not hinder the wider long-term plan the Mayor wants to put in place to boost rail transport in the capital.
"It's not just about passengers on the underground, it's about the railways playing an important part," she says. "We have to be ambitious around making sure that more people are using public transport."
As such, metroisation is key to achieving the Mayor's Transport Strategy, under which 80% of all trips will be made through active and sustainable transport by 2041.
"It would not make sense to have that strategy and ambition without using the railways, so if anything, this would help bring an additional income for TfL."
Serving local residents
With further discussions scheduled for the coming months, the future of south and southeast London services is still tied to the DfT. But whether the area's metroisation will eventually happen or not, the SLP stresses that change needs to happen fast.
"South London's suburban rail services have so far missed out on the kinds of investment that have transformed services in other parts of London," says Sturrock. "So, it is important that improvements are secured for SLP boroughs as soon as possible."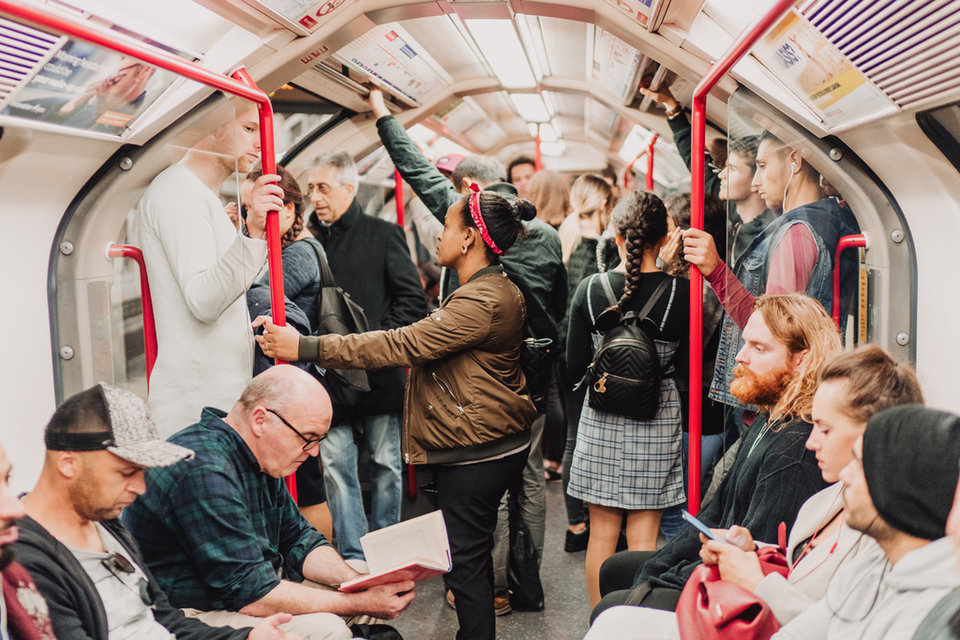 Image: Alex Volosianko | Shutterstock
Regardless of where funds will come from or who will take charge of the services, collaboration with local councils is crucial to finally give residents the reliable operations they've long been waiting for.
For this reason, Sturrock says that while increases in infrastructure are always welcomed, "any changes to increase capacity must be done strategically and in partnership with local populations to meet local needs, particularly for areas in boroughs that do not currently experience levels of access to public transport that are seen in other parts of the capital."
Any changes to increase capacity must be done strategically.