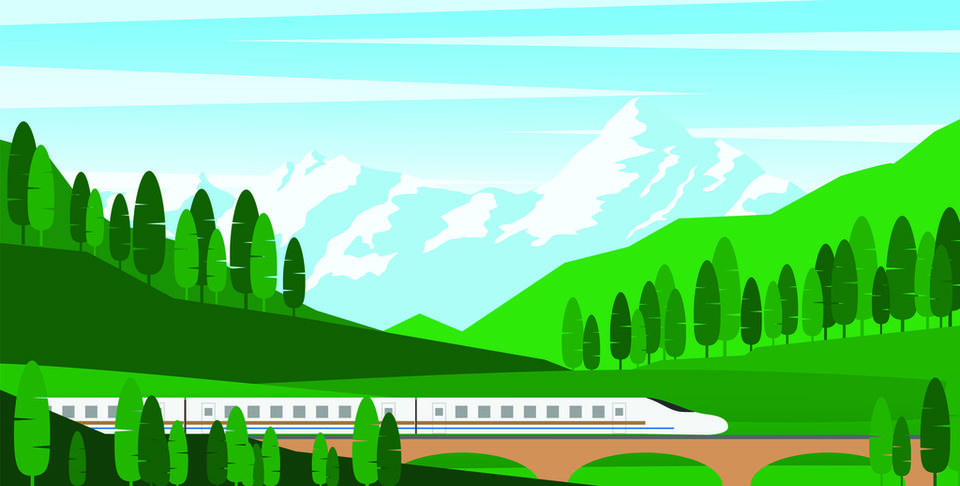 Before getting into the focus of this issue, it's important to acknowledge the horrific aggression shown by Vladimir Putin and his Russian regime to Ukraine over the last few weeks. Millions of people have been displaced from their homes, and many of these homes have been destroyed.
An invasion founded on propaganda is turning into a humanitarian crisis that will rock Europe and send shockwaves further around the world. In this issue, we detail how Ukraine's neighbouring countries used their rail networks to help migrants out of the warzone in the initial week of the conflict, as well as highlighting the immediate impact of the invasion on the Ukrainian and Russian networks.

We look at how community groups are improving their local stations through community projects. A decline in biodiversity is a worrying trend, but these groups are doing their part with community gardens, allotments, and spaces at stations. We must take every advantage to save the bees, and these station friends are certainly doing their part – not to mention making their stations look lovely.

We also highlight a recent report from Greenpeace that states one-third of the busiest short-haul flights in Europe can be replaced by trains with journey times under six hours. This doesn't sound outlandish – the European high-speed rail network is still expanding – and has led to some calling for a ban on short-haul flights.

Elsewhere, we profile Coventry's very light rail project, the first in the UK, learning why it's definitely not a tram. We also speak with UK charity The Talent Foundry about encouraging the next generation to pursue a career on the railways, find out about the future of internet connectivity on trains with evo rail, and talk to Opengear about the importance of automation in rail's IT infrastructure.
For this, and more, read on. You can also follow us @FutureRail_Mag.
Peter Nilson, editor