There is significant demand for replacements and attrition is eating into the current fleet of 100,000-plus boxcars quite rapidly
New frontiers: intermodal shipping and the PSR revolution
The meteoric rise of intermodal shipping in the US has coincided with the decline of newsprint, one of the industries, along with finished lumber, pulpboard, autoparts, printing and scrap paper, and beer, traditionally served by the boxcar sector. Newsprint now accounts for just 2% of boxcar traffic.
This, combined with the advent of precision scheduled railroading (PSR) – the controversial new 'asset-sweating' strategy that aims to transport freight with fewer rail cars and locomotives using departure schedules and 'point-to-point' delivery – means container or trailing shipping by truck is increasingly the transport method of choice where greater speed or reliability is a priority.
Railway economist Jim Blaze recently pointed out that 10,000 new boxcars amount to around $1.3bn of investment added to the PSR balance sheet, a significant leap of faith considering the parlous state of the market. Blaze goes on to question whether or not, in the era of PSR, the will to resolve, restructure and resupply the boxcar segment exists at the corporate management level.
"The railroads are challenging everyone in the supply chain to use assets more efficiently, but I would be very surprised if they just let the boxcar business fade away," says RSI president E. Michael O'Malley.
"I wouldn't say that the boxcar market is a boutique market – 800,000 boxcar loads a year of just paper means it is certainly more than niche," Thomure adds. "However, despite the fact that boxcar companies over-built back in the late 1970s, we are now faced with a very ageing fleet.
"There is major demand for replacements and attrition is eating into the current fleet of 100,000 or more boxcars quite rapidly. However, for a lot of our members, the economic method by which they were able to recover their investment back in the 1970s no longer exists, and that is a big problem."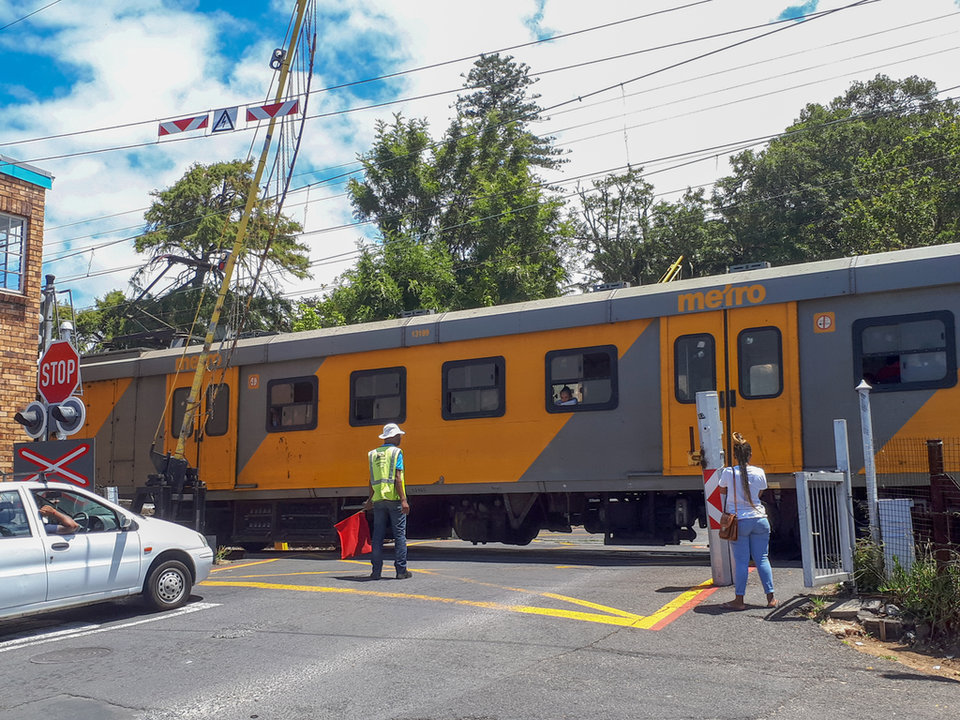 Image: jean-francois me | Shutterstock.com
Default setting: RSI campaigns for leasing rates overhaul
Thomure is referring to the current method used to establish the boxcar hire default rate, which RSI says is largely to blame for limited investment in general service boxcars during the past 30 years.
The Staggers Rail Act of 1980 resulted in significant changes to the car hire system. Existing daily or per diem rates covering the cost of capital, maintenance and overheads for new equipment were replaced by a 'market rate' method. In the case of railcars, the American Railroad Association (AAR) automatically assigned a default rate to each boxcar pending the establishment of a negotiated rate.
These default rates are still established using the lowest negotiated rate from the previous quarter, a methodology that RSI says fails to provide owners with a reasonable return on investment (ROI).
"Right now, if you pay to build a new boxcar and you want to lease it to a customer, you negotiate with the railroad and you may be making ¢17 on the dollar – which may be the default rate for the previous quarter – until you negotiate a market rate," explains O'Malley. "Today, that market rate might be ¢65–70, when you really need closer to a dollar to make money."
Without the opportunity to earn a reasonable ROI, RSI argues that companies that lease to shippers will continue to avoid investing in general service freight cars. Faced with a shortage of boxcars, shippers will in turn switch to trucking or other modes of transportation, leading to higher costs for US consumers, more damage to infrastructure, and increased road congestion and pollution.
"Current investment is not sufficient, particularly as you start to see rapid fallout in the next ten years," states O'Malley. "Some of our members see an investment opportunity here, but they believe pretty strongly that unless the default rate is changed, it is not going to make sense to them to deploy their capital in this segment of the market.
"The short-line railroads, in particular, are still heavily reliant on boxcars as a proportion of their business and are similarly concerned about the ability to meet customer needs going forward."
Annual revenue for boxcar traffic on Class 1 railroads in the US is north of $5bn
The trucking industry did a great job of taking a lot of traditional boxcar business away from the railroads
Built to last: rejuvenating the US boxcar market
In response, RSI has proposed a change in the default rate to AAR that it says would better reflect the true market and enable leasing companies to make a reasonable return on boxcar investments.
Despite the pessimism surrounding the market, there is also much to be sanguine about. Annual revenue for boxcar traffic on Class 1 railroads in the US is north of $5bn – again, hardly a 'niche' figure – while the sector has the likes of Amazon to thank for reigniting interest in what Thomure terms 'brown paper' products; namely, consumer packaging transported primarily by boxcars.
There is also cause for optimism in regards to the wider US economy and freight rail's place within it.
"As the economy continues to soften, we are obviously watching events closely, but we continue to see pretty strong numbers in terms of tank cars and covered hoppers, and everyone is hopeful that boxcars will continue to be part of that mix and both the short and the long term," says O'Malley.
"Boxcar builders are eager to build cars – there are no limitations there," concludes Thomure. "The frustrating thing is that the rail industry is terrible at thinking ahead. We wait until we run out of cars and then suddenly everybody starts panicking and buying cars, and we over-build. We'd rather not see that this time."