Construction costs rose from an initial R3.5bn in 2002 to a total of R25.4bn in 2011
A welcome arrival despite delays and cost increases
It took the Gauteng Provincial Government 12 years to see the network fully come to life, having officially announced the project in 2000, it was completed around 2012.
Once approved, its construction was awarded to a consortium of companies including Bombardier Transportation and Bouygues Travaux Public, with the former in charge of building a luxury fleet of 24 Electrostar carriages featuring air conditioning and brand new carpets.
Under pressuring time constraints and with the World Cup looming, the network suffered several delays, and construction costs rose from an initial R3.5bn in 2002 to a total of R25.4bn in 2011.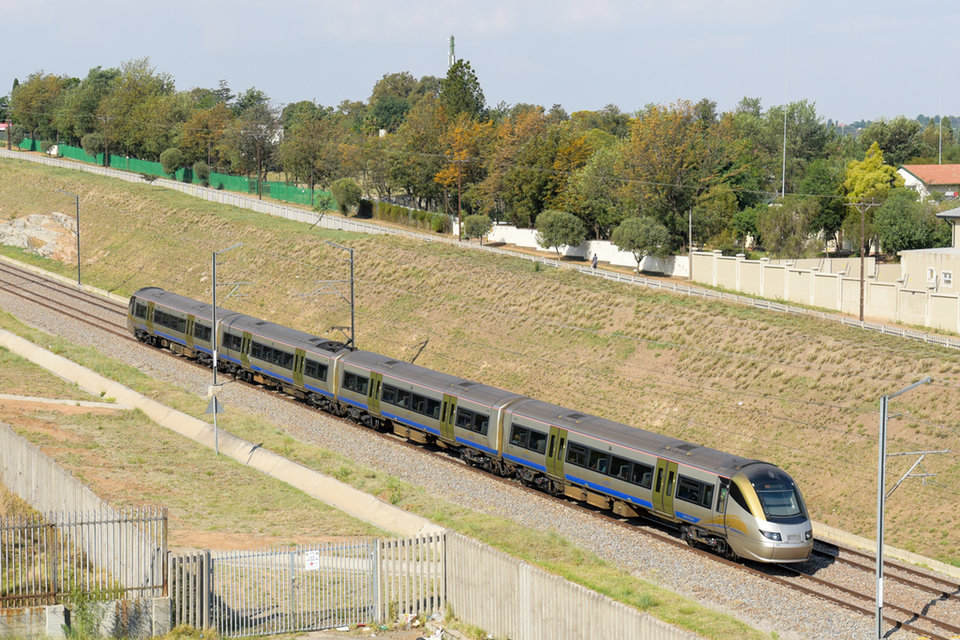 Image: Burhan Ay | Shutterstock.com
Prior to its inauguration, at the dawn of the World Cup, the project was also hit by criticism, with many arguing it would ultimately exclude the poorer population living in suburban townships, who would still have to rely on the more dangerous public minibuses and commuter trains.
Nevertheless, the brand new Gautrain carriages eventually started running on tracks between 2011 and 2012, when the second phase of construction came to an end.
Since then, it has gone on to serve 15.6 million people in the 2016/17 financial year across ten stations, providing a train every 12 minutes during peak hours. Train rides between Pretoria and Johannesburg now take as little as 35 minutes, almost half the time it takes by car.
A 'significant and immediate impact' on the Gauteng province
Despite initial scepticism, the creators of the Gautrain network are now finally reaping the fruit of their labours, and a recent report titled 'Economic and social impact of Gautrain' is a testament to it.
The report, which was released by the Gautrain Management Agency (GMA) and Gauteng MEC for Roads and Transport Jacob Mamabolo in July this year, found that since 2010, the Gautrain Project has supported the creation of thousands of jobs, committed R37.5m to community organisations and contributed some R78 to Gauteng's economy per trip.
"Gautrain has actually had an economic impact from 2007 when the construction started and in 2010 when the rail services commenced in Phase 1," explains GMA chief operating officer William Dachs. "It also had a significant and immediate impact because it linked the major hubs or nodes of economic activity in the province with a fast and reliable rail service, generating significant social and economic benefits."
The report further claims that the Gautrain has triggered a shift in the region's perception of public transport, which now represents a valuable alternative to cars and taxis, saving commuters 22 minutes on average and an impressive 43 minutes during morning peak hours on the route between Pretoria and Johannesburg.
Gautrain has actually had an economic impact from 2007 when the construction started