Deutsche Bahn's technical strategy encompasses sustainability, digitalisation and interoperability
Image courtesy of DB AG/ Volker Emersleben
Better by design: the interior of the Advanced TrainLab
The Advanced TrainLab is the latest edition to Deutsche Bahn's fleet of test vehicles. Manufactured in 2001 by Siemens/Bombardier, the ICE TD Class 605 train was taken out of regular service in 2017.
Measuring 107m in length and with an axle load of 15t, it consists of two central and two end cars, meaning there is an abundance of interior space for instruments and test setups. The diesel-electric traction means the train can operate across the entire Deutsche Bahn network – irrespective of whether lines are electrified – while its top speed of 200km/h means a broad range of tests are possible.
The current interior design of the Advanced TrainLab contains standard furnishings for passenger traffic, but the vehicle can be refurbished and customised for specific trial projects, incorporating equipment such as an on-board power supply that powers many of the hardware components, workplaces with large 19in frames and sufficient installation space for antennas and sensors.
The TrainLab also incorporates more prosaic, but equally important customer-facing services such as sanitary facilities, basic kitchen equipment and air-conditioning functionality.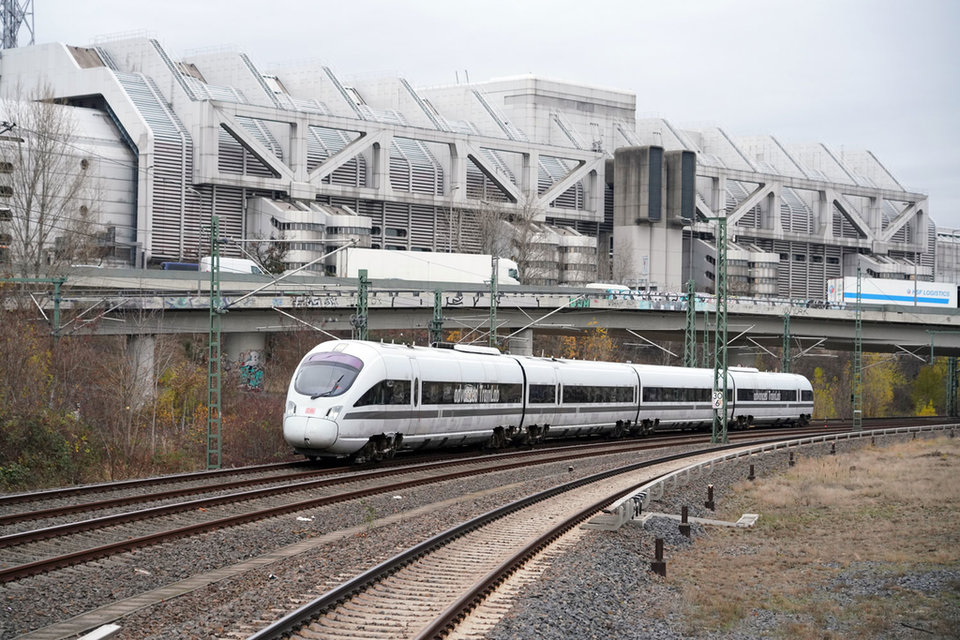 Image courtesy of DB AG/ Volker Emersleben
Green machine: measuring digital and environmental functionality
"Deutsche Bahn's technical strategy encompasses sustainability, digitalisation and interoperability," says Fischer.
The first involves the implementation of technologies aimed at low-emission mobility; the second employs digital and networked operations to optimise quality and cost efficiency; and the final one emphasises technical excellence within the system network to maximise capacity and flexibility.
In terms of sustainability, the Advanced TrainLab can be equipped to measure aerodynamic and acoustic levels, while the field of applications for testing digital technologies can be widespread, encompassing the European Train Control System (ETCS) components and those from the automotive sector, as well as basic technologies required for automatic train operation (ATO).
Sensor and geolocation capabilities can stretch to track-specific geolocation and recording the condition of vehicles and infrastructure. Clients can also use the TrainLab to test driver assistance systems encompassing smart traffic management, as well as simulation and train control systems.
In terms of homologation – certifying or approving a product according to regulatory standards – the test vehicle can execute type tests and provide rail clients with proof of compliance. Crucially, it also assesses data communication including vehicle IT and software and mobile broadband radio data communication (5G).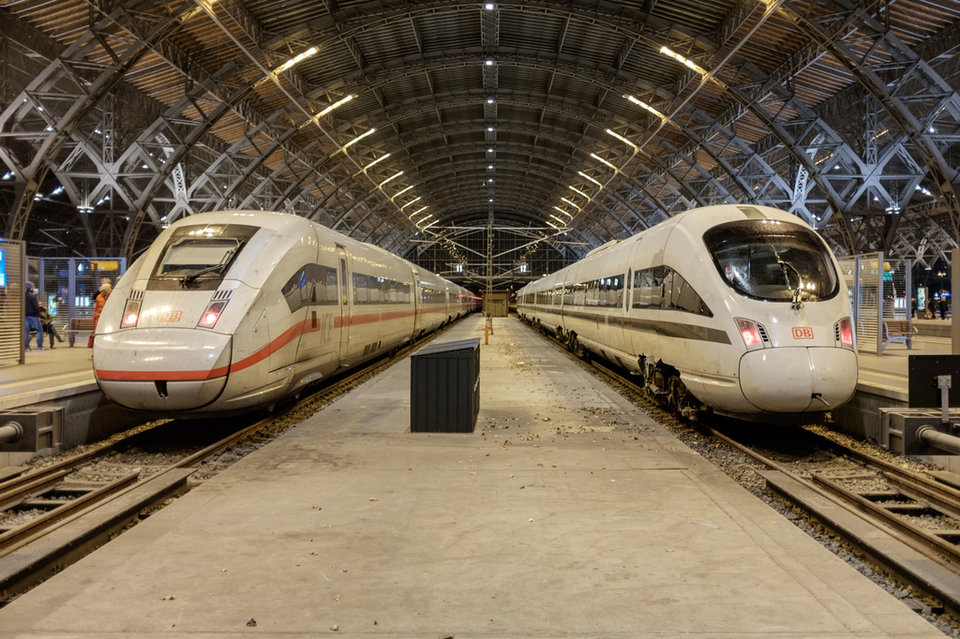 Image courtesy of DB AG/ Kai Michael Neuhold
Be it antennas, sensors or camera technology, we can test all conceivable vehicle and IT components in live operations
TheAdvanced TrainLab has already begun testing mobile radio antennas for the 5G network in collaboration with Ericsson
Access all areas: testing 5G capability and obstacle detection
Fitted with three mobile phone antennas, the Advanced TrainLab has already begun testing mobile radio antennas for the 5G network in collaboration with Ericsson on the Nuremberg – Ingolstadt high speed line as part of the European Commission's Initiative 5G-Connected Mobility programme.
The 5G network should allow data to flow around 100 times faster compared to the current standard, meaning passengers will enjoy uninterrupted internet access, as well as indirect benefits such as improvements in services resulting from network digitalisation and increases in capacity.
In the coming months, the Advanced TrainLab will be deployed to test sensor and obstacle detection technology. Deutsche Bahn also has more tests in the pipeline covering data exchange between trains, cars and infrastructure – for example where level crossings are located – as well as the use of environmentally-neutral fuel for diesel engines.
Image courtesy of DB AG/ Volker Emersleben