- ECONOMIC IMPACT -
The World Trade Organization revised the world real GDP growth forecast for 2022 downward to 2.8% from its earlier projection of 4.1%.
The World Bank projects that the Indian economy will grow by 8% in 2022–23, which is a downward revision from its earlier projection of 8.7%.
Unemployment in OECD nations stood at 5.2% in February, a marginal decline from 5.3% in the previous month.
The unemployment rate in the Euro area stood at 6.8% in February 2022, a decline from 6.9% in January 2022
IMPACT OF COVID-19 ON EMPLOYMENT OUTLOOK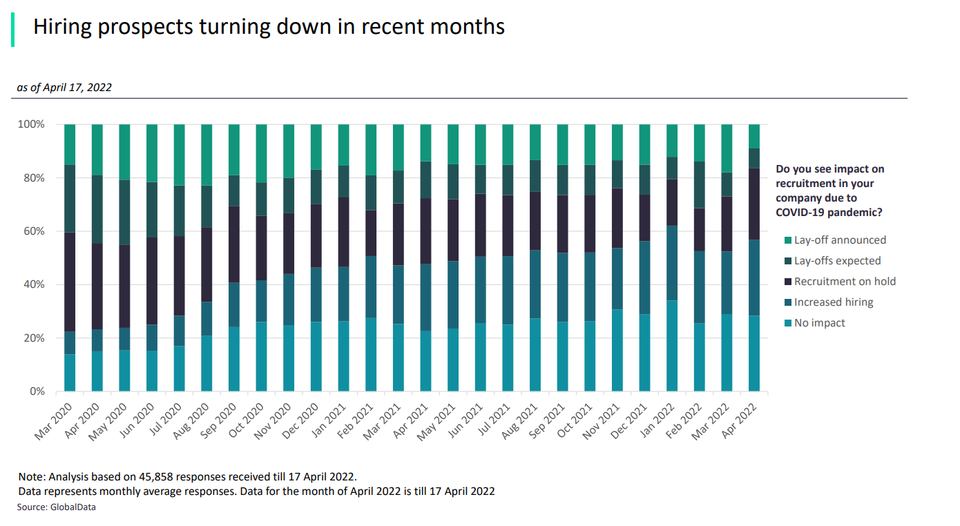 - SECTOR IMPACT: TRAVEL AND TOURISM -
Masses of UK travellers have flocked to British airports in recent weeks, as governments across Europe continue to relax Covid-19 restrictions. However, thousands of flights have been cancelled in April, ruining holiday plans for tens of thousands of passengers.
In one day alone, British Airways and easyJet cancelled more than 100 flights. In the US, low-cost carriers like Southwest and Spirit were also forced to cancel flights, and JetBlue and Alaska Airlines announced reductions to upcoming flight schedules.
Many players in the aviation industry planned inefficiently for
travel's comeback, which means they have not been able to cope with a sustained surge in demand.
Airports have also caused passengers to miss their flights and experiences to turn sour. A lack of staff in security roles has contributed to the disruptions experienced at British airports.

Domestic tourism remains an area of intense focus and has led to significant price surges in some markets.

However, travel intermediaries are engaging in aggressive marketing towards international travel with some advertising for as late as 2023 to increase revenue.

Even though many borders are re-opening, the pandemic's uncertainty means that many will opt for a staycation in 2022.
Low tourist demand means many cars rental companies have been forced to sell their fleets in order to stay afloat during the Covid-19 pandemic.
Markets in which airport pickup is the largest channel, such as the US, have particularly suffered, but the effect has been felt all over the world.
But as demand picks up, with more people traveling and supply still down, major price hikes are likely to be in store for anyone who wants to rent a car.
Key Travel And Tourism developments