Even during the economic crisis, construction on the AVE network continued apace
An influx of high-speed rail infrastructure
The AVE network has been praised for its efficiency and punctuality (which Spanish railway infrastructure manager ADIF places at 98.5%) as well as its technical ingenuity. The operator says that major investment has enabled the European Rail Traffic Management System (ERTMS) to be deployed across all its new high-speed lines, making it a "world leader" in this technology.
Spanish political leaders first opted to build a high-speed rail system in the late 1980s, when the economy was relatively strong. It was a period when the eyes of the world were largely on the country, with the launch of the first line between Madrid and Seville timed to coincide with the World's Fair exhibition, as well as the 1992 Summer Olympics in Barcelona.
In the years since, plans to build upon the network have continually expanded under the backing of Spanish political parties, with six corridors currently in existence and eight lines under construction until 2023. By 2015, FEDEA estimated successive governments had spent more than €40bn on the high-speed service overall.
However, while the quest for expansion has not abated, Spain's economic climate has shifted. The financial crisis, which lasted from 2008 to 2014, led to mass unemployment and eventually forced the country to apply for a €100bn rescue package from the European Stability Mechanism. However during the crisis, construction on the AVE network continued apace, giving rise to scepticism about the railway's usefulness and whether further additions should be scrapped.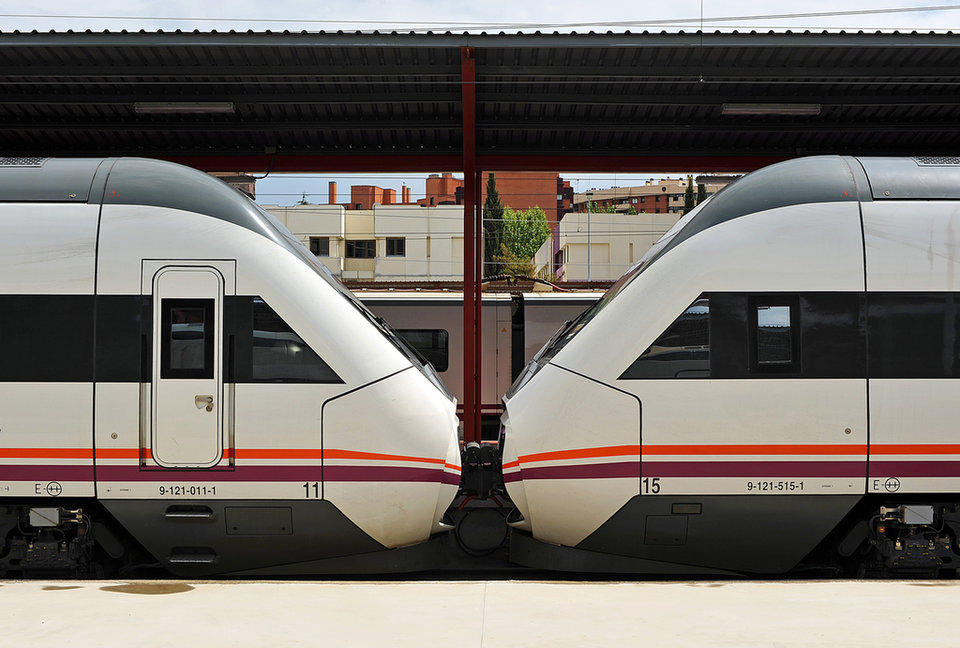 Image: joserpizarro / Shutterstock
University of Barcelona professors Daniel Albalate and Germà Bel published an article evaluating high-speed rail networks in Spain and Italy. They highlighted the causes of low demand as being "geography and the presence of intermodal competition, which in Spain is characterised by medium-sized cities separated by hundreds of kilometres from Madrid."
In 2015, FEDEA revealed it had conducted an analysis of four major AVE routes, including Madrid-Barcelona, Madrid-Levante, Madrid-Andalusia and Madrid-North. Together, these lines carried 70% of all high-speed rail passengers at the time. The research concluded that multi-billion euro investments made on the AVE network were "neither beneficial to business nor society" and did not do enough to attract passengers who would otherwise travel by air or by road.
Indeed the number of passengers actually using Spain's high-speed rail service is far lower than other countries. According to FEDEA, in 2015 there were just under 12,000 passengers per kilometre of high-speed rail in Spain, compared with 61,400 passengers in France and 158,121 passengers per kilometre in Japan.
The future of the AVE network
Representatives from state-owned operator Renfe have repeatedly said that AVE trains do sell enough tickets to cover operating costs without requiring a government subsidy. In March this year, the company announced that it had achieved a net profit of €70m across its services in 2017, with a large factor in this being a record number of passengers.
Nevertheless, critics still aren't convinced that Spain's moves to reform its administration, public pension schemes and tax system during the economic crisis have been justified by passenger numbers that flag so far behind other high-speed rail nations. In other words, Spain's priorities have been in the wrong place.
In June, a report published by the Association of Spanish Geographers claimed that the AVE network accounted for inappropriate allocations of public money in the region of approximately €26.2bn in the period between 1995 and 2016. The study concluded that government agencies had invested money on "infrastructure that was unnecessary, abandoned, underutilised, or poorly programmed."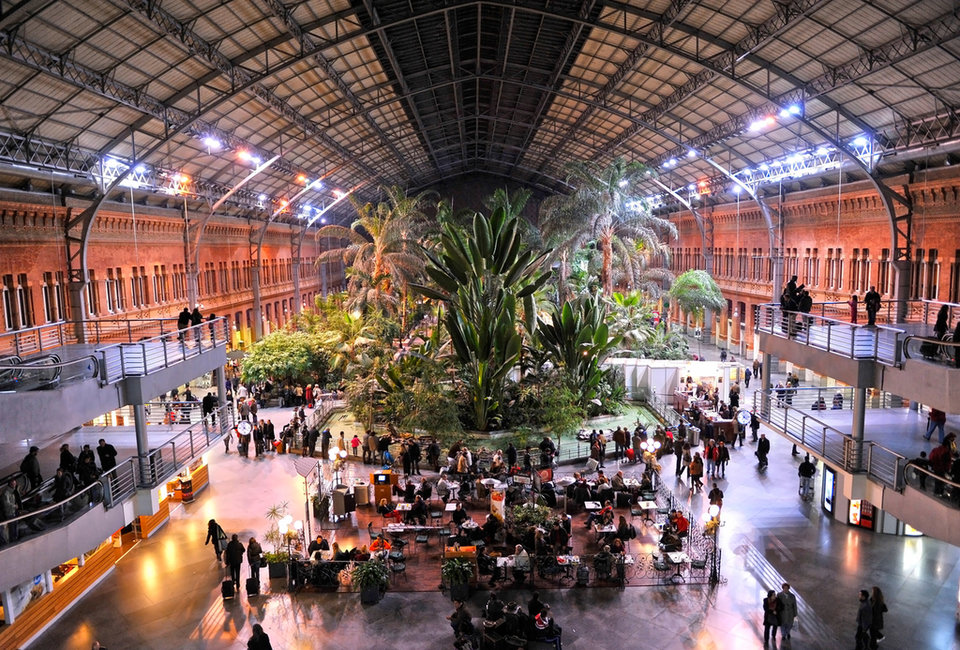 Image: joserpizarro / Shutterstock
In an era when the internet has led to overcharged scrutiny of any rail project, it's now far harder for politicians to get high-speed rail projects off the ground without dissent over their usefulness. The furore over the ballooning costs of new projects such as the HS2 in the UK and the California High-Speed Railway in the US serve to demonstrate this.
Nevertheless, with high-speed rail being such a big part of the national fabric of Spain's society, it's unlikely that it will stop expanding in this space any time soon. Though AVE's expansion has largely been driven by political gains rather than necessity, the people who do use it find it to be a modern and highly efficient service.
In their article, Albalate and Bel said that the main "remedies" to financial overreaching in Spain would include stronger economic evaluation and "transparency in hidden agendas behind public works". In addition, they claimed that high-speed rail projects should be "impermeable to the pet-projects of politicians as much as possible and adherent to real transport needs".
AVE's expansion has largely been driven by political gains rather than necessity