Apps such as Trainline and Citymapper are transforming how real-time journey information is assimilated by users of public transport
The data eco-system: removing barriers to information sharing
In 2017, 1.7 billion passengers travelled by rail in the UK. Demand has doubled since the mid-90s and is projected to increase by another 15% by 2024, yet the government admits that the complex nature of the railway means the industry is often slow to deliver innovation compared with other sectors.
The Joint Rail Data Action Plan, published in August by the RDG and the Department for Transport (DfT), aims to remove barriers to information-sharing between TOCs and innovative tech companies.
"The complex challenges we face stem from the separation of responsibilities and train operations, with one organisation [Network Rail] operating the track and several private companies running the various franchises as well as rolling stock leased from other companies," the report reads. "Each organisation may have different priorities and ways of working."
Central to this is improving clarity over what data is commercially sensitive and what data can be used, and improving standardisation of how data is sourced, stored and released.
These datasets can then be used to inform a new generation of intelligent apps, with information made available on individual carriages on each train, allowing operators to accurately communicate information about on-board facilities and empowering passengers to make more informed decisions about their rail journeys.
The Joint Rail Data Action Plan is the latest stage in a journey that began in 2012 with Network Rail's Open Data system, which unlocked access to operating data feeds, including train positioning and train scheduling, across the network. RDG launched its own Open Data portal three years later, which was followed by the National Rail information database, otherwise known as Darwin.
Darwin provides real-time arrival and departure predictions, platform numbers, delay estimates, schedule changes and cancellations, feeding directly from every TOC customer information system (CIS) and combining it with train location data provided by Network Rail.
Information from Darwin and its contemporaries is used by numerous digital apps to provide richer levels of data to rail customers on everything from delays and cancellations, to fares and timetables.
By making more information available through self-sign up portals, RDG and Network Rail hope to increase opportunities for third-parties such as start-ups and entrepreneurs to enter the market and develop new fares, ticketing services and products for passengers.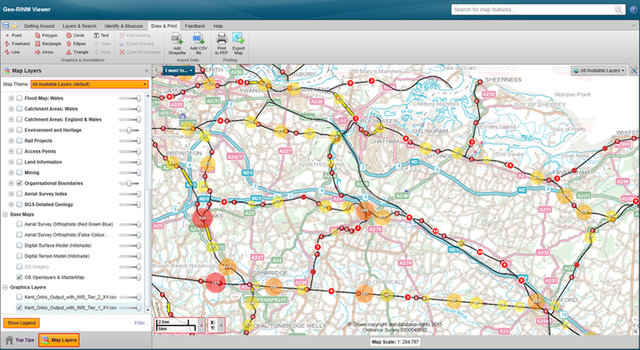 Image courtesy of Network Rail
Trainline and Citymapper: existing and next-generation rail apps
Access to more rail data has led to the emergence of free-to-download digital apps such as Trainline and Citymapper, which are transforming how real-time journey information is made available to and assimilated by users of public transport.
Citymapper has live information for rail, tube and bus and intelligent route planning, and is free on Android, iOS or on the web, as is Trainline, which helps travellers find and book cheap rail fares.
However, the Joint Rail Data Action Plan says that unlocking still more datasets could "enable the industry and innovators to create more personalised and tailored services, such as intuitive information apps and chatbots that give passengers the information they need in real time."
To this end, over the next twelve months, RDG will make available GPS train data to accurately monitor train movement; real-time train-centric data on train compositions, seat availability and the status of on-board services; granular disruption data on train delays, cancellations and service alterations; and better information on station facilities.
Overseen by an industry-led taskforce, the Action Plan aims to not only improve passenger access to information via new mobile devices developed by tech start-ups and SMEs, but also to encourage Network Rail and TOCs to use datasets to inform asset and infrastructure monitoring.
It is also aimed at opening up the market to those who want to collaborate with the industry on future products tailored to train maintenance and service operations.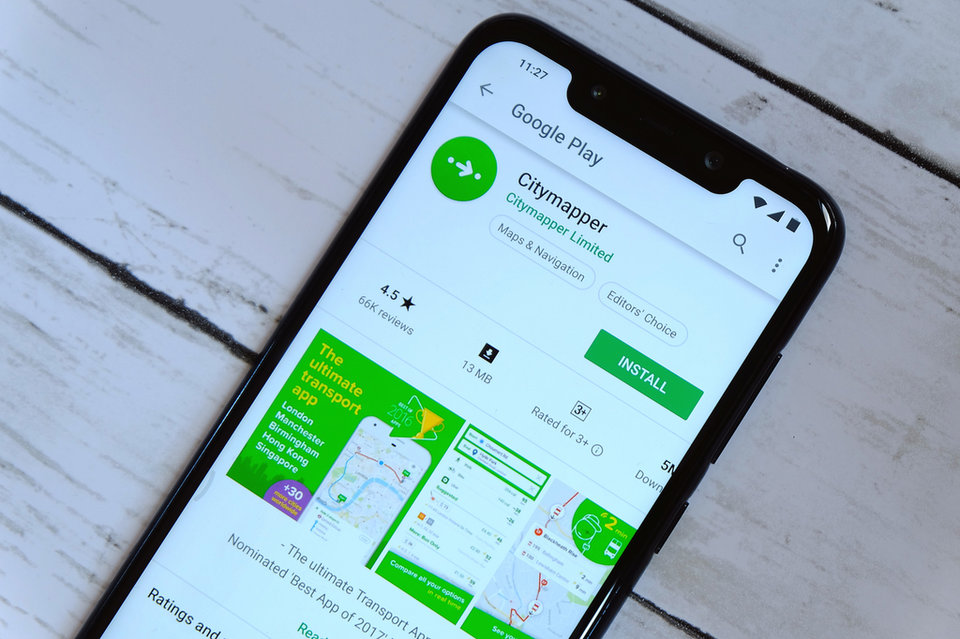 Image: Faizal Ramli / Shutterstock
RDG's twelve-month data roll-out begins in the autumn with the release of its Darwin4Trains service
Unlocking datasets could enable the industry and innovators to create more personalised and tailored services
The Rail Data Challenge: digital innovation and data releases
The plan's emphasis on improving services using digital technology informed by more comprehensive industry data extends to the Rail Data Challenge, an innovation event organised in collaboration with Network Rail and the Rail Safety and Standards Board (RSSB).
The scheme invites innovators, developers and tech experts to develop new technologies that "address three current rail challenges using new and existing datasets". The eventual winners will be able to pitch for funding from industry and private investors to demonstrate their solution.
RDG's twelve-month data roll-out has begun in the autumn with the release of its 'Darwin4Trains' service, a train-centric version of the Darwin feed that provides information to customers on-board a train.
"The RDG and its members are committing to the delivery of a better experience for all customers, and to have a railway which has the customer at the heart of every interaction," said RDG director Jaqueline Starr.
"Successful delivery will require a strong combination of data utilisation, innovation, barrier-eradication and leadership. Importantly, this comprehensive approach cannot be achieved by the industry alone; success will require the sector to come together with new and non-traditional SMEs to deliver change at pace."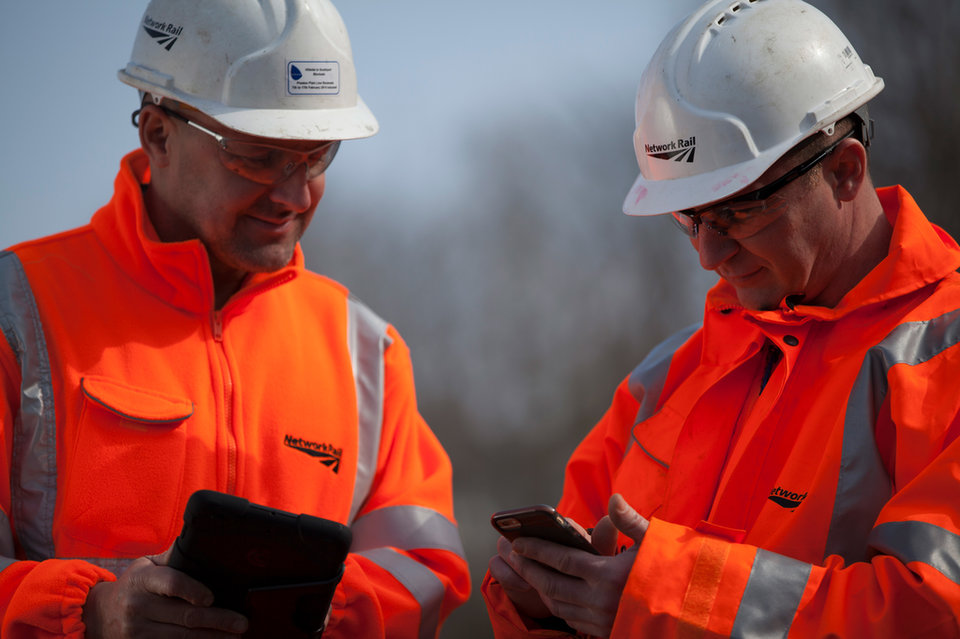 Image courtesy of Network Rail