SMART SWITCH
POINT HEATING
SwitchPoint Heating AB delivers complete custom length heating kits for rapid installation with plug connected elements and control cabinets with integrated dig down ground stand all parts are compatible with other common heating systems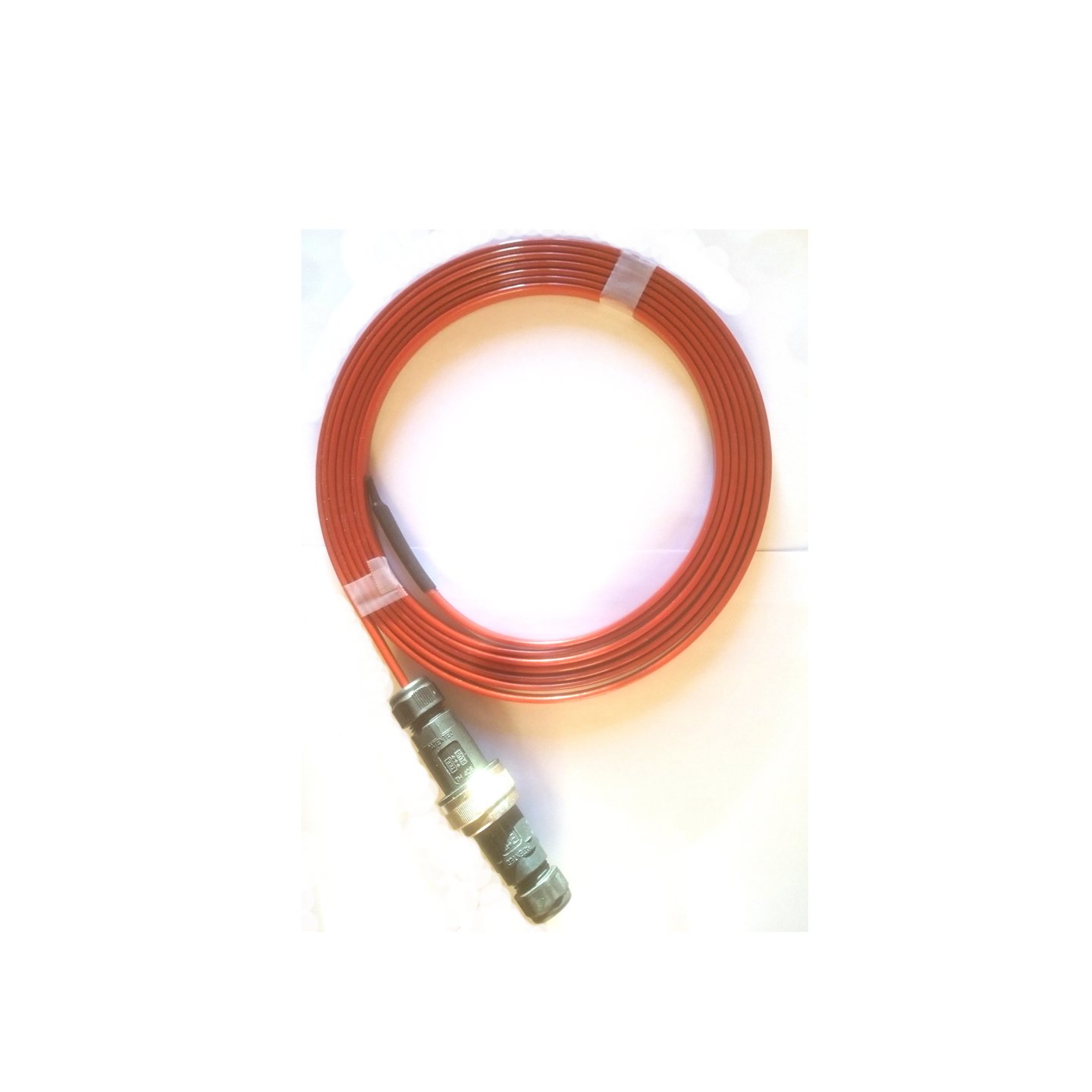 Flexible custom length elements with plugs IP68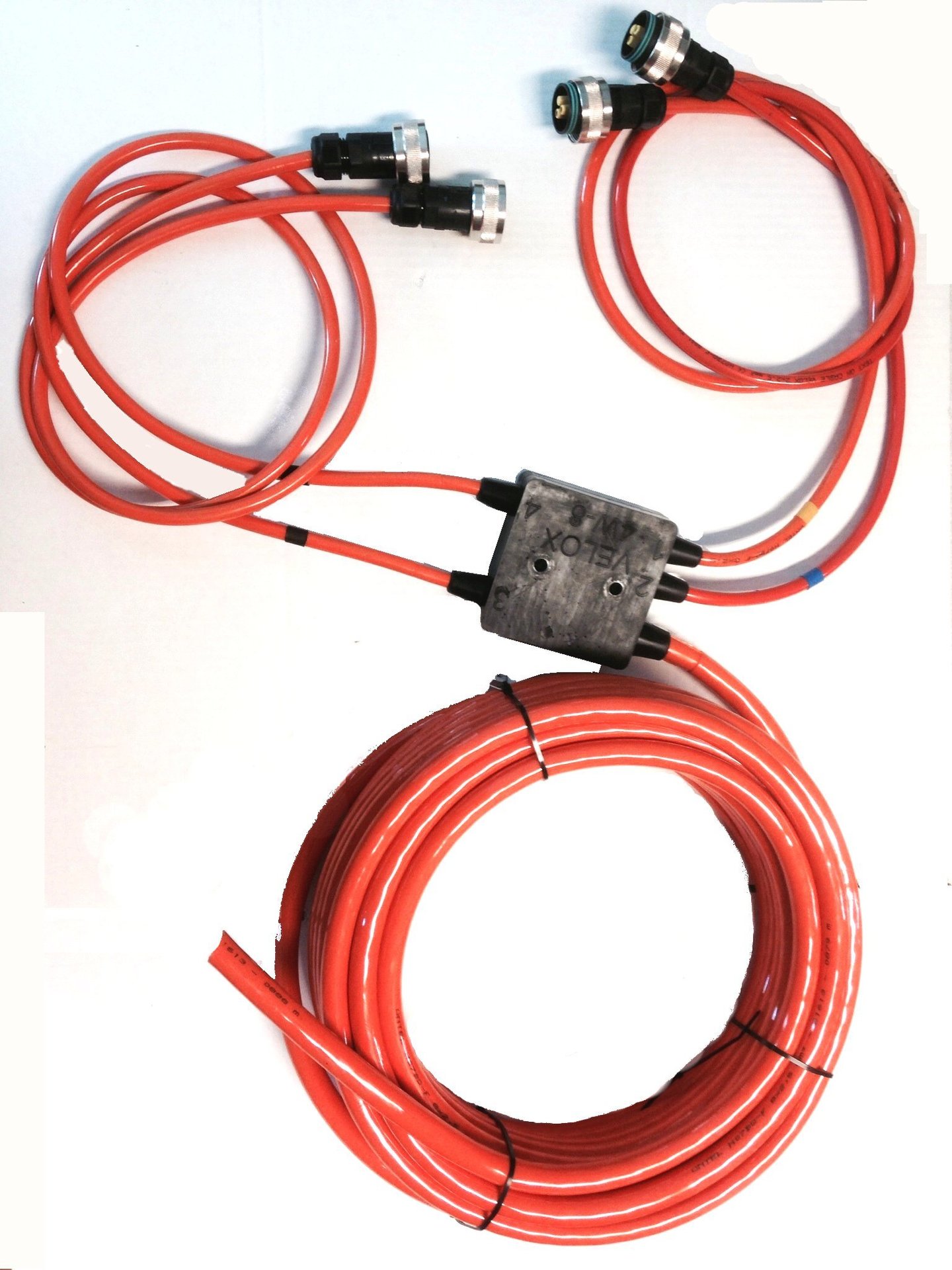 4-Way connector with sockets and molded in cables IP68. Quick connect plugs IP68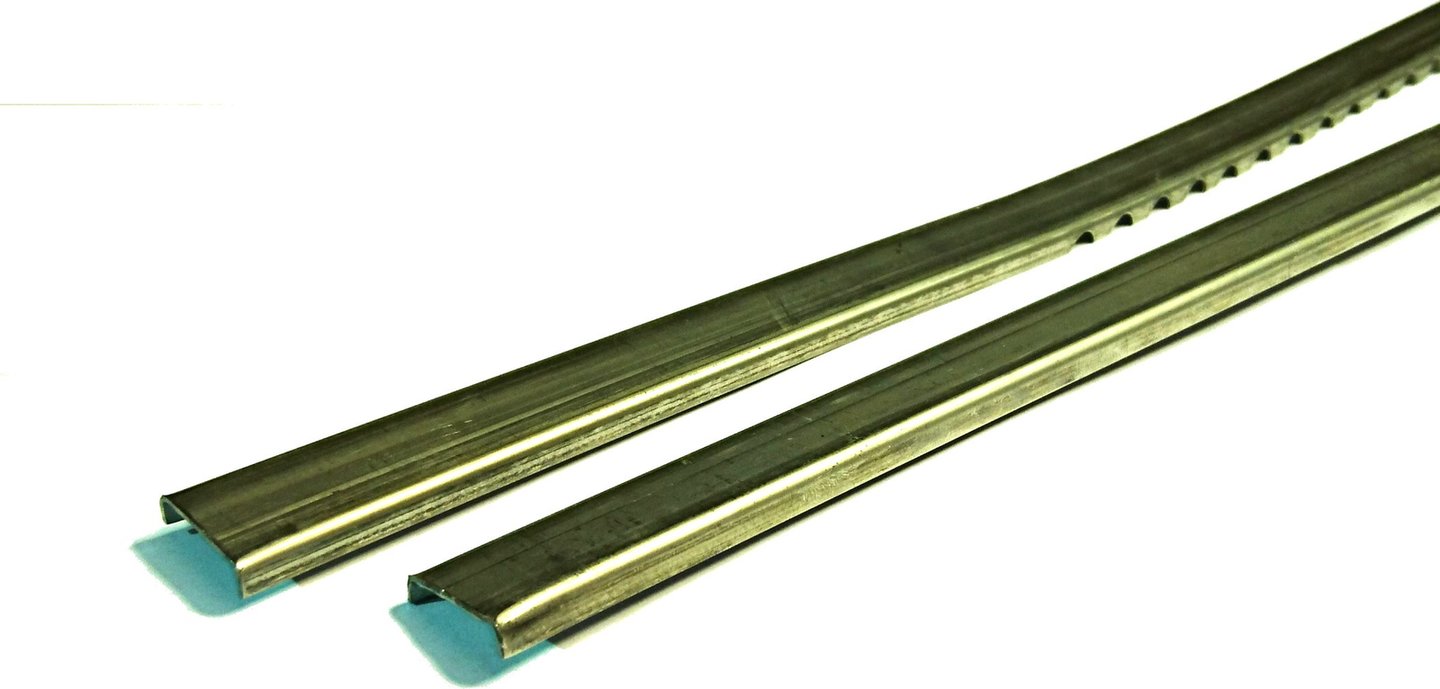 Flexible custom length elements
with plugs IP68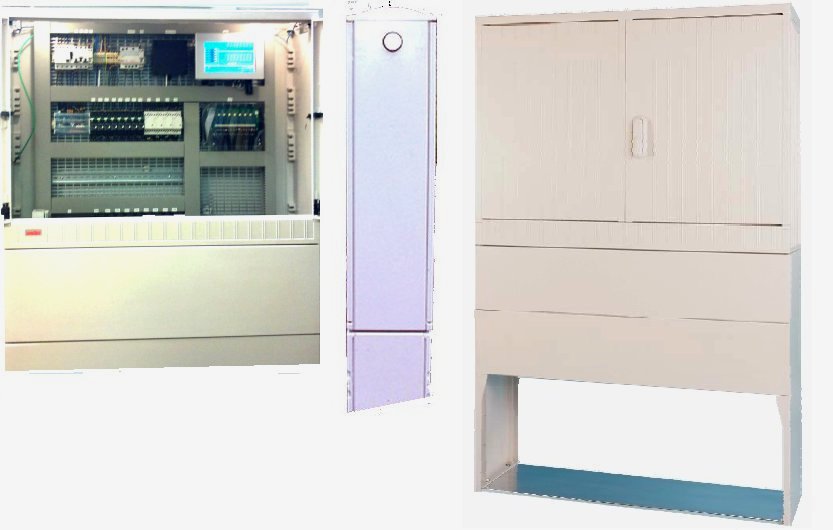 Control 20panels with software controlled triac and remote control by the internet built in polyester enclosure with dig down ground stand
Switchpoint Heating AB is a Swedish company and as most people knows, our country have quit long rough winter seasons.
This is why we have worked with development of energy saving solutions for keeping rail traffic safely running through winter season for more than 30 years.
It all began when the Swedish subway company started to revising their energy consumption cost and found that most present systems was working quite poorly at a high rate of power consumption and this caused maintenance personnel to drive into switchpoint area with rail sweeper machine damaging present elements.
Learning from listening to our customers requirement we have improved the systems flexibility, handling, functions at the same time reducing installed power by heating all rails by separate elements at direct contact, and now our solutions is adaptable to most railway systems in the world.
We have added:
Elements installed at all rail in switchpoint needs less power to clear ice and snow.
Knock-on Clips in spring steel = rapid install
Quick connect elements connected by IP68 Plug = Minimizing access-time in track.
4-way power distributor IP68 with all cables moulded in rubber housing brings down time in track and eliminates difficult connections of wires in rough weather conditions.
Remote control panel system in rugged fibre glass enclosures with integrated ground stand, makes it easy to install and surveil switchpoint heating.
Switch rod heaters, adding heat at the most critical point to keep the switch drive running.


The biggest advantages with our switchpoint heating are:
Low power consumption – We install one element at each rail with low power instead of only heating the stock rail and depending on radiation of heat over to moving rail which demands rather high power to work.
Long elements – Each element can be made up to 25 metres, feed from one point.
Rapid installation – All in-rail system can be installed in about one hour.
Flexibility – While it is delivered as a ready-made unit with all parts included with custom length, elements can be cut and re-sealed on site with simple tools.
Easy to transport – Complete kits or spare parts never bigger than 1m (protective channels) can be carried along all the time in a normal car for easy maintenance.
Control – All elements are monitored and logged by system computer accessible by the internet and have a remote surveillance with 3G communication. Delivered in a turnkey ready control panel built in a polyester fibreglass reinforced enclosure with integrated dig-down ground stand.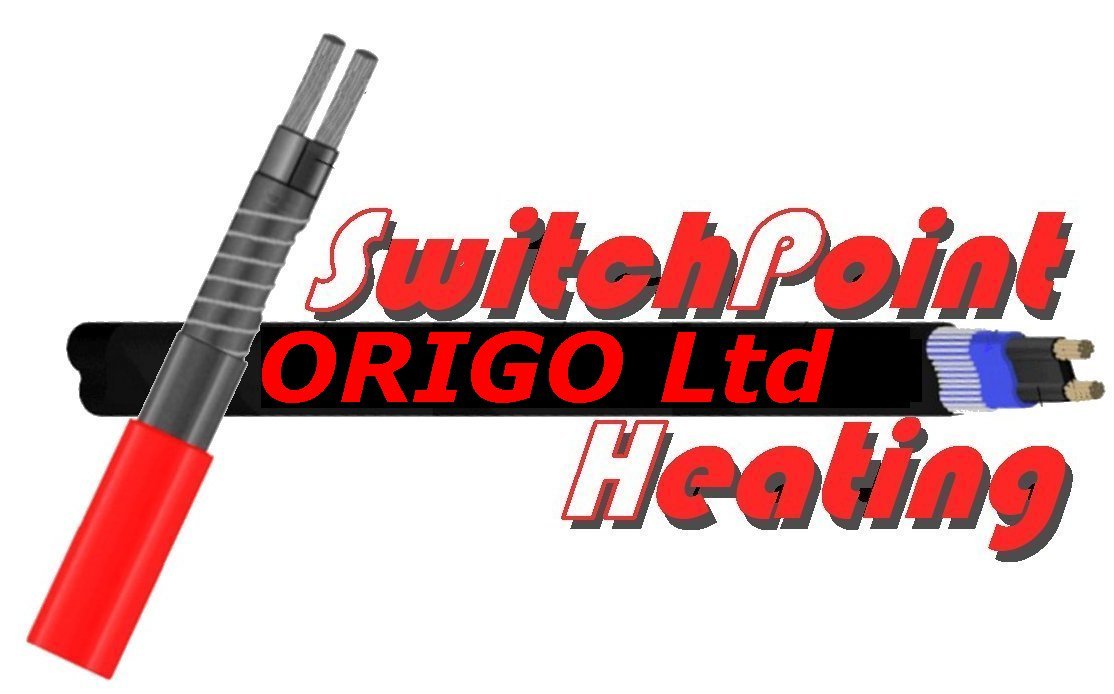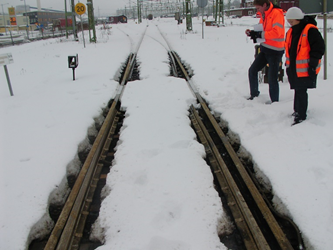 This picture shows a comparison in the bottom our system and further way a conventional system with high power elements only at stock-rail.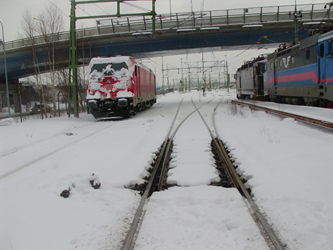 As we learn by discussing customers present systems, it is quite common to turn on heating system with 400-700 W/m at first snow and keeping it running until the spring brings snow to disappear. There has been many attempts to run heating systems by weather stations, snow sensors and thermostats but when function fails at rough weather safety overrules economics and the manual option always on seems to dominate.
We have however found that by maintaining 1+°C rail temperature with a sophisticated regulator during season when snow can appear in combination with a snow sensor that bring on heating 100% during precipitation below +3°C using one element 100 W/m at each rail keeps rail clean and consumes a lower amount of energy the other types of systems.
Many Great Britten rail companies have realized the advantages with using a updated type of switchpoint heating systems and UK is our main export market at the time, exchanging old rigid energy thieves for modern solutions with remote controlled surveillance control systems reducing
power consumption by 50%.
We do as well supply accessories for railway such as light-weight composite ground channels, power feed cables, hydraulic
switch drive for industrial and depot use.

So for the next revision of you switchpoint heating systems, choose the modern rapid system saving energy, time and money!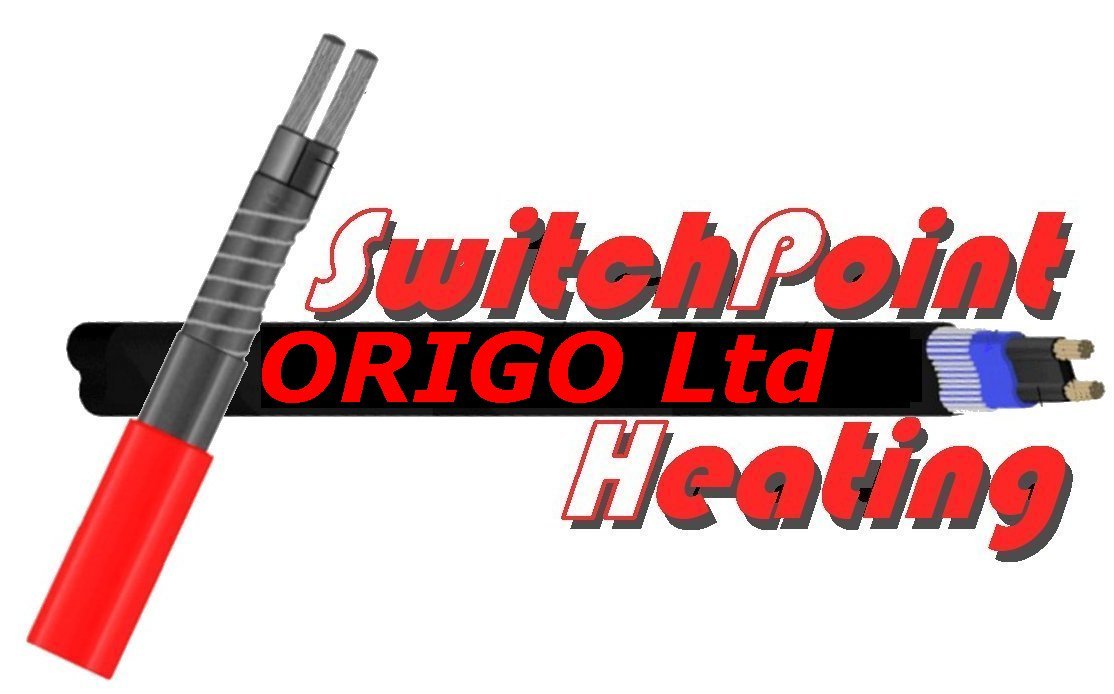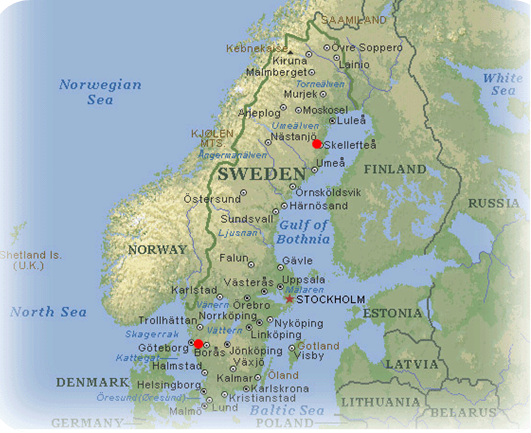 Contact Details
ORIGO SwitchPoint Heating
Industrihuset, Hällingsjövägen 15
S-496 38 Hällingsjö, Sweden
Tel: +46 301 418 50
Fax: +46 301 418 70
Email: info@vkts.se
URL: www.switchpointheating.se
GENERAL INFO – Velox MegaPoint Switchpoint Heating system
Velox controls can be used for any electrical heating system.
Components shall be easy to find in any market and the controls and communicators must be simple to use and easy to replace and upgrade.
The speed that communication and controls are being developed at present makers it necessary to have an easy operating system. Technical development gives you 3-5 year before your system is starting to be obsolete.
Many switchpoint heating systems are today manually operated, i.e. you have to in person switching on and off the system visiting the site.
When upgrading a railway line or switch it is normal today that you install a wireless communication system, based on GSM.
SwitchpointHeating's System has developed a turn-key system including heating element, clips, connection boxes, cabling and cubicles as well as computer system and communication via internet.
Remote control and surveillance by the internet, TeamViewer and a 3G/4G modem, makes maintenance fast and easy.
This communication systems has been
tested and proven well working in
Germany, Sweden, UK.
What is Velox MegaPoint System?
Basically it is a triac system build in modules of 8 channels Eg. One triac module can support 8 heating elements Each channel can take up to 20 Amp. 110 to 240 volt, AC. There are as well driver cards to control triac modules and sensor cards to measure current and temperature. System communicates by RS 485 and connects to system by a converter RS232
Temperature sensor is normally placed on the stock rail and keeps rail around +1°C with low power during cold season and a snow sensor on top of cabinet brings heating to 100% at precipitation in cold weather.
Each elements performance is separately logged by a current trans-former and logged in system computer
Downloaded log files can easily be transferred to excel-files for further examination