Sponsored by GHH-BONATRANS
Wheels: Lower Noise through Research
Since 1808 GHH-BONATRANS has been involved in wheelset making. for more than two centuries we have developed an extremely high level of expertise which makes us capable of reacting to any challenges or requirements for wheelset solutions such as mitigation. This could never be possible without an innovative soul and a focus on systematic research.
R
ailway transport is well known and generally accepted as being more environmentally friendly than other modes of transport, especially in comparison with road transport.
Nevertheless, railway transport also has environmental impacts that have to be solved. These include the problem of noise occurring during operation, be it rolling or squealing sounds, optionally braking noise or aerodynamic noise.
The issue of noise is particularly significant if railway transport is run in densely populated areas or at very high speeds. That is why the problem of noise during the operation of rail vehicles has to be addressed, especially in Europe, where the most developed network of railways and urban public transport systems is located, and hence close attention is being paid to preventive measures as well as troubleshooting.
However, the same problem relates to urban and suburban transport in all major cities worldwide.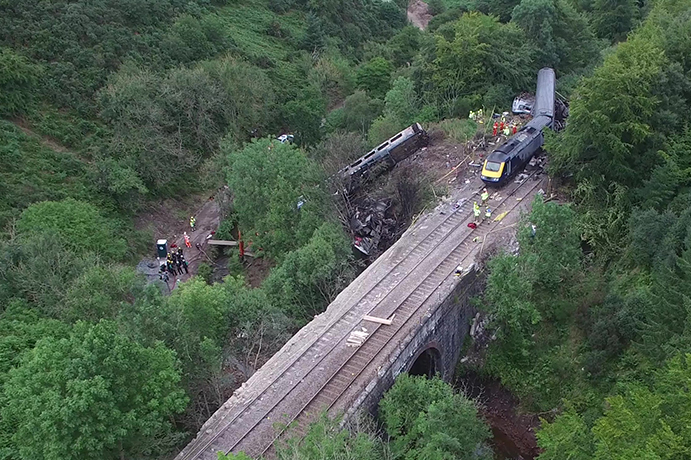 Aerial view of the derailment. Image: UK Government
Why Plan Safe?
With over a decade of experience in the development of complex and high-risk infrastructure, we bring together extensive project, communication and safety methodology to deliver safe rail operations to workers and users.
Our Plan Safe consultants have delivered safety assurance programs for some of Australia's most recent rail projects – including the Waratah ETCS upgrade in Sydney CBD - and offer a profound understanding of the needs and complexities inherent in the design, build and implementation of transport infrastructure.
We will work closely with your team, stakeholders, Independent Safety Assessors, clients, government bodies, unions and regulators to meet the assurance, accreditation, risk and training requirements of all parties.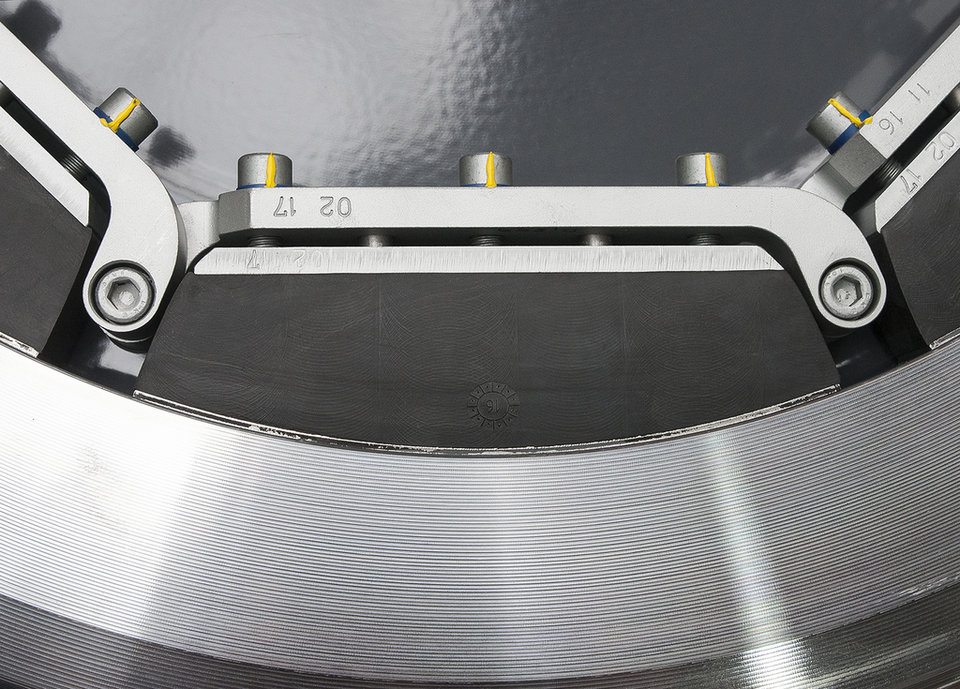 Safety assurance for onboard signalling and safety systems including ETCS and CBTC
Wheels: Lower Noise through Research
GHH-BONATRANS designs, manufactures and supplies complete noise absorbing systems specifically aimed for different market segments of rail passenger transportation (urban, suburban and inter-city).
Furthermore, cargo transportation is not forgotten as noise emissions regulations on mainline networks are becoming increasingly stringent. Therefore, we cover several types of rail vehicles including tramways and light-rail, metro/subway cars, EMUs and DMUs, high-speed trains, and locomotive (freight) wagons. All these solutions for noise mitigation carry the umbrella trademark, BONASILENCE®.
GHH-BONATRANS designs, manufactures and supplies complete noise absorbing systems specifically aimed for different market segments of rail passenger transportation (urban, suburban and inter-city).
BONASILENCE® is able to reduce squealing noise in curves (where the wheel is the dominant noise source) by up to 30 dB(A) in frequency band, where the squealing noise is significant. It can also reduce the rolling noise of wheels by up to 10 dB(A).
Although dampers significantly reduce the rolling noise of wheels, the overall noise is also caused by the track (and the whole vehicle). Without any joint effort (of damping other elements) BONASILENCE® reduces up to 3 dB(A) in the range of vehicle speeds from 80 to 160km/h for the position of the microphone according to the TSI (7.5m from the centre of the track at the height of 1.2m above the top of the rail).
Over the last 20 years we have developed four main types of wheel dampers. BONASILENCE®R is based on stainless steel ring and is suitable for wheels braked by blocks. In terms of initial costs, it is the least expensive measure. BONASILENCE®P, BONASILENCE®D and BONASILENCE®M combine metal and rubber and are chosen and tuned up depending on the noise limits specified by the customer.
The lifetime of the three latter, more sophisticated solutions, is at least 15 years, so exceeds the lifespan of one or several wheels. Furthermore, due to easy replacement, dismantling of whole wheelsets from the vehicle is not required. In either case, once we can integrate noise mitigation design into wheel design, the solution is always more efficient noise-wise and/or less costly.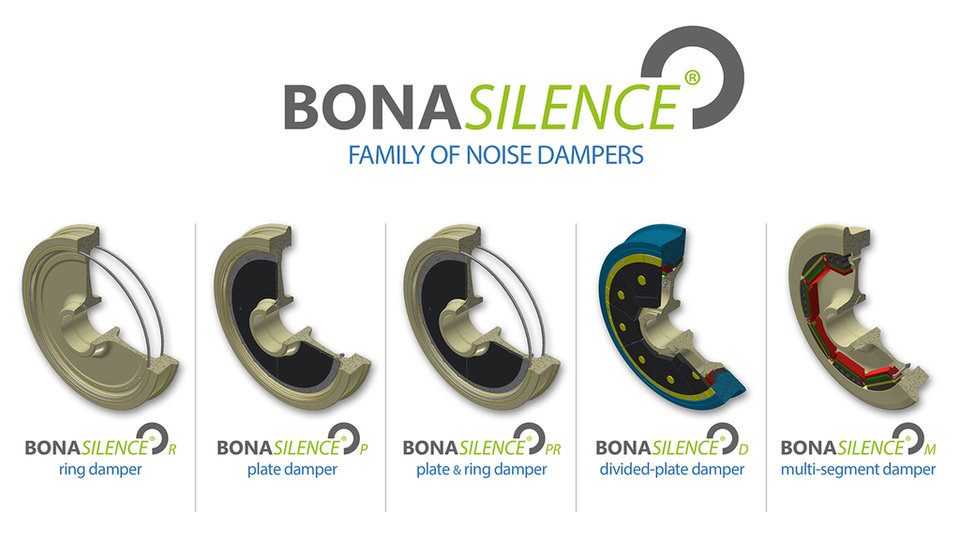 Innovations in Wheelset from GHH-BONATRANS
Since 2005 GHH-BONATRANS supplied approximately 100,000 wheels with BONASILENCE® (in the four types of aforementioned noise dampers, or their combinations, and mounted on steel monoblocks or rubber sprung resilient wheels). They have been successfully in service in city metro cars and tramways around the world including Toronto, Boston, Oslo, Berlin, Prague, Athens, Helsinki, St. Petersburg and Hong Kong, as well as in inter-city Pendolino trains in Finland and the Czech Republic.
Contact us
For more information about all GHH-BONATRANS Innovations for Rail-Bound market check out our website at: