Energy network onboard
Since 1808 GHH-BONATRANS has been involved in wheelset making. for more than two centuries we have developed an extremely high level of expertise which makes us capable of reacting to any challenges or requirements for wheelset solutions such as mitigation. This could never be possible without an innovative soul and a focus on systematic research.
F
or rail to realize its full potential as the sustainable transport mode of the future, rolling stock must achieve improvements in energy efficiency, safety and reliability – while balancing this with demand for additional comfort, information and entertainment functions. We ask the power experts at ABB for their perspectives on these challenges.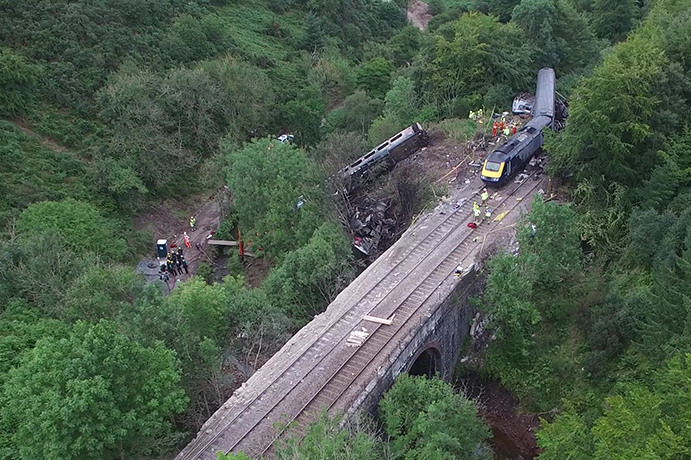 Aerial view of the derailment. Image: UK Government
Rudolf Vidacak, ABB Electrification global Rail Segment Manager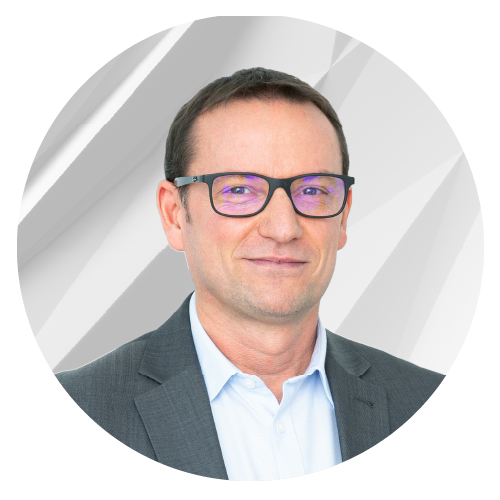 Why Plan Safe?
With over a decade of experience in the development of complex and high-risk infrastructure, we bring together extensive project, communication and safety methodology to deliver safe rail operations to workers and users.
Our Plan Safe consultants have delivered safety assurance programs for some of Australia's most recent rail projects – including the Waratah ETCS upgrade in Sydney CBD - and offer a profound understanding of the needs and complexities inherent in the design, build and implementation of transport infrastructure.
We will work closely with your team, stakeholders, Independent Safety Assessors, clients, government bodies, unions and regulators to meet the assurance, accreditation, risk and training requirements of all parties.
How are the energy demands of rolling stock vehicles evolving?
GHH-BONATRANS designs, manufactures and supplies complete noise absorbing systems specifically aimed for different market segments of rail passenger transportation (urban, suburban and inter-city).
Rudolf Vidacak: Public expectations for rail transportation continue to rise. Rail plays a vital role in urbanization and in strategies to realize sustainable cities with green, efficient mobility.
Passengers want more comfort functions onboard such as more advanced HVAC functions and convenient charging for phones and laptops. Reliability naturally also remains a core focus for operators. As a result, electrical distribution requirements for rolling stock vehicles are evolving to improve energy efficiency and add innovative new comfort, information, and entertainment functions.
GHH-BONATRANS designs, manufactures and supplies complete noise absorbing systems specifically aimed for different market segments of rail passenger transportation (urban, suburban and inter-city).
How can rail operators balance rising energy demands with efficiency, safety, and reliability?
RV: For ABB, safety is fundamental for these changing energy requirements. We have more than 120 years' experience in rail, building our reputation for electrification and safety. We have installed more than 50 million products and systems installed on more than 40,000 vehicles worldwide.
Today, trains and technologies are evolving faster than ever before. We are all committed to helping make rail travel more sustainable, reliable, and more comfortable for passengers, but safety must remain the common starting point for innovation and for progress.
It is important also to remember that rolling stock vehicles have long working lives. We are focused on supporting rail operators on this across the whole lifecycle: from servicing and maintenance, to retrofit and upgrade projects.
Alessandro Iubini, ABB Smart Power division global Rail Segment Manager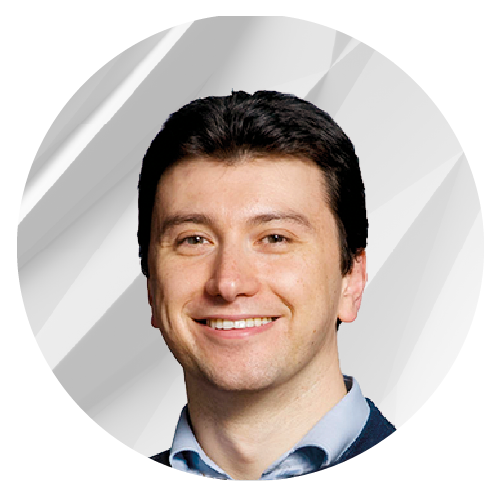 With more equipment onboard rolling stock, how can operators maintain high reliability?
Alessandro Iubini: Rail people understand that reliability is not about individual pieces of equipment: it is the way equipment is networked and controlled. In rolling stock vehicles, the control and distribution panel take the energy from the auxiliary power converter and ensure that all the low voltage systems on board continue to run smoothly. That means security features such as lighting, communications, and brakes, as well as comfort systems like the HVAC.
ABB is famous for rugged systems designed to function in rail's extreme environmental conditions with high vibration and shock protection. Our switching and protection products are designed to be smaller and lighter, helping to maximize capacity and energy efficiency.
Rolling stock is becoming more energy efficient, but new electrical loads are also being introduced. More equipment, passenger information or entertainment features mean more power must be distributed.
What can be done to improve HVAC reliability?
AI: Given the heatwaves and extreme weather events that are becoming more common, keeping HVAC systems running smoothly is as important as ever. Reducing the risk of HVAC failure is a question of power availability. Our solutions provide the robust protection needed as well as enhanced control and monitoring functions. We do it by ensuring that core power devices coordinate properly with other systems.
How is the role of battery systems changing?
AI: Batteries are at the heart of energy transition strategies – they are also brilliant at increasing rolling stock availability and operational flexibility. In rolling stock vehicles, they are used as the main power supply for hybrid systems and as the exclusive power supply for auxiliary systems.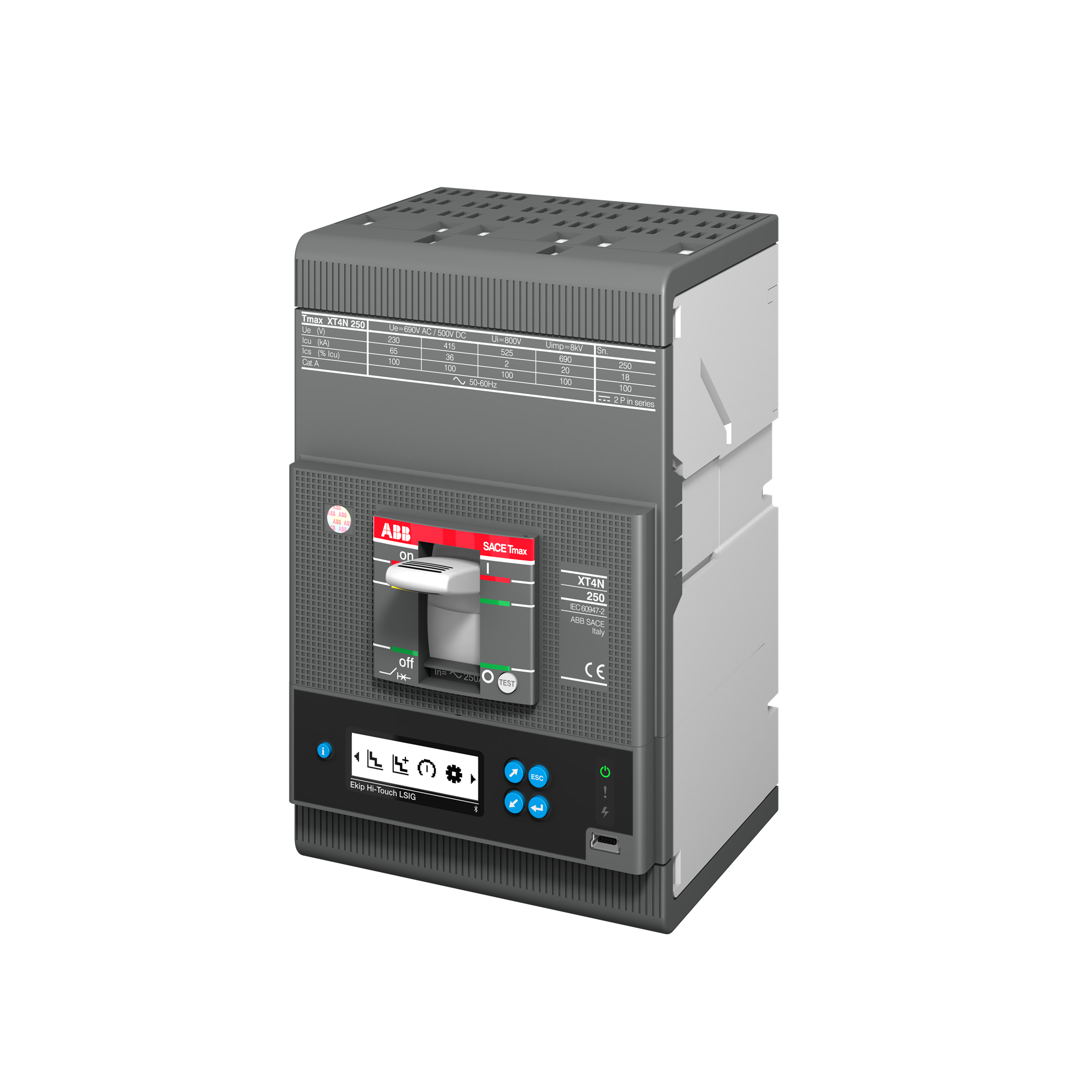 Tmax XT4 molded case circuit breaker for rolling stock applications
Protecting the batteries and switching them intelligently is essential. The HVAC, control system, communication, brake compressors, signaling and lighting systems are all critical and all require battery power when the main converter is disconnected or when power outages occur. ABB Tmax XT molded case circuit breakers are designed for rail applications, running on less power, dissipating less heat, and optimized for space savings.
Luis Andres Arismendi, ABB Smart Buildings division global Rail Segment Manager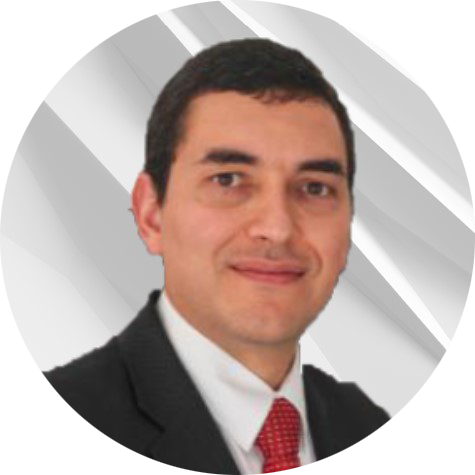 How are power technologies for rolling stock evolving?
Luis Andres Arismendi: ABB is in a strong position to identify emerging rolling stock requirements early on – and lead the industry's response with state-of-the-art solutions. Increasing energy demands are a big motivating factor in our development work.
Constant innovation allows us to offer high quality products to work in extreme temperatures ensuring continuity of service and helping to lower operating costs. The development of our S(T)200 MTR miniature circuit breaker demonstrates this. The S(T)200 MTR is the first miniature circuit breaker in the world to meet the NFPA 130 Standard, is the only MCB for traction with ring tongue terminals and it has been specifically designed to provide all-in-one protection for IEC and UL traction applications.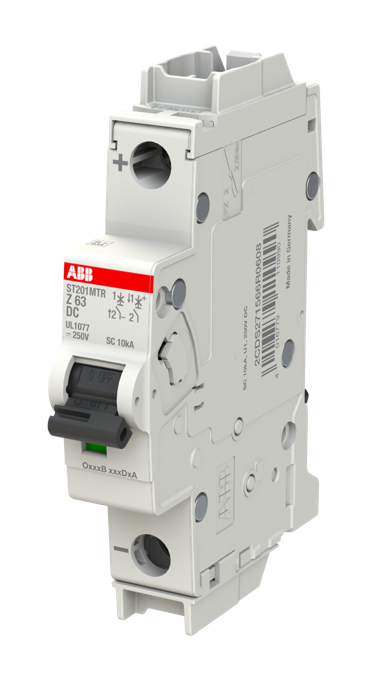 S200 MTR miniature circuit breaker for rolling stock applications
We have also launched a new range of miniature circuit breakers with a higher breaking capacity of 25kA. These compact devices – just 17.5 mm - are designed for more energy-efficient carriages with more advanced electrical functions. We have also expanded our railway solutions with plug sockets and USB chargers to improve passenger journeys. Demand for these is strong – and our range of configurations and design finishes - means ABB has the most comprehensive rail-certified offer available.
Contact us