Smart Edge AI Solutions for Digital Rail
Vecow is a leading embedded systems provider for the railway industry. Featuring industrial-grade reliability, rugged configurations, a wide power input range and a high level of integration, Vecow puts safety on the track with intelligent and innovative design concepts and enables Digital Rail.
Intelligent Connectivity Makes Travel Safer and More Comfortable
Passenger information systems play a crucial role in public transportation, not only for passengers but also the rail operators. A passenger information system (PIS) is an automated system that provides information about the nature and state of public transportation service through visual, voice, or other media. The system enables public transportation access to relevant data that forecasts arrivals, departures, and emergency notices.
Apart from the provision of accurate and appropriate information from PIS, passengers would be pleased to have ubiquitous connectivity for safe and comfortable travel through Wi-Fi hotspot services, enabling their access to the modern entertainment and communication content that we all enjoy.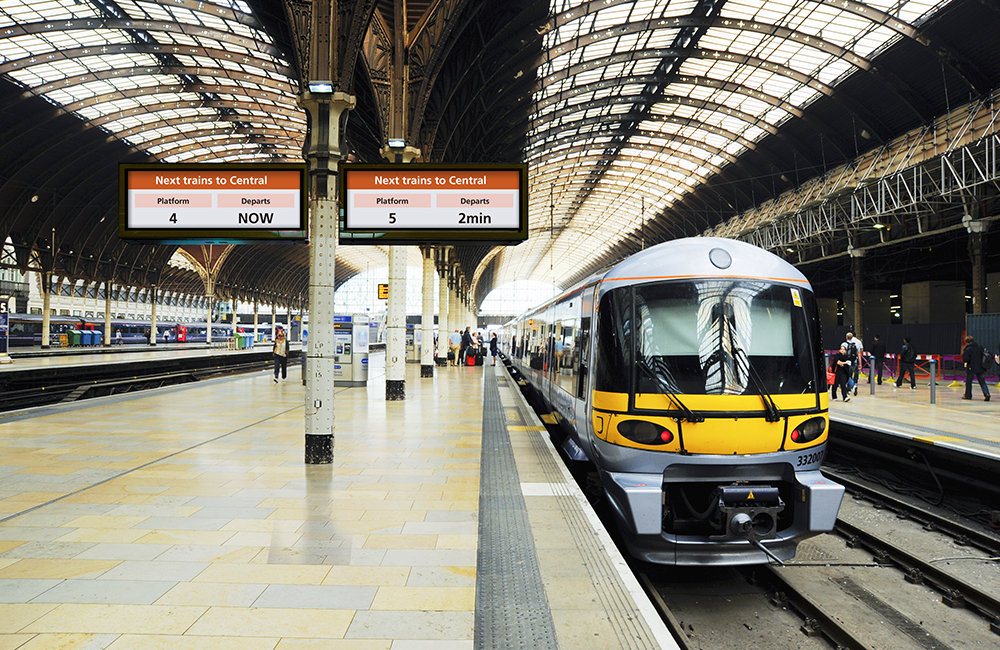 Vecow Embedded Computing Systems for Intelligent Connectivity
Workstation-grade Intel® Core™ i9/i7/i5/i3 Processor

16V to 160V DC-in with 4kV DC Isolation

Optional MXM graphics for advanced AI performance

8 2.5GigE LAN M12 X-coded with 4 PoE+

EN50155 certified, EN45545-2 compliant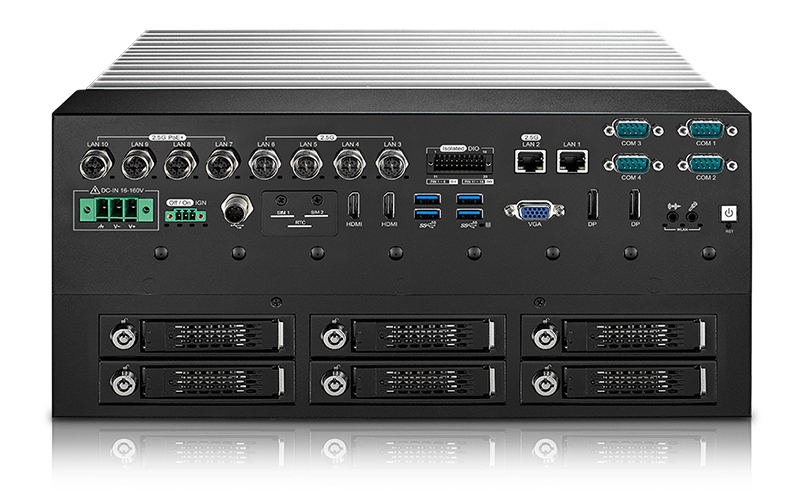 Workstation-grade Intel Xeon®/Core™ processor supports up to 95W TDP CPU

Multiple I/O:6 GigE LAN with 4 X-coded M12 PoE+, 6 USB, 32 Isolated DIO, 4 COM

Flexible storage: 2.5" SSD/HDD, 1 Micro SD Card, M.2 Key M, 2 SATA

9V to 50V DC-in, Software Ignition,

EN50155 certified

Compact NVIDIA® Jetson AGX Xavier™ processor with up to 32 TOPS AI performance

Multiple I/O:8 GMSL2 automotive cameras with Fakra-Z connectors, 5 LAN with 4 PoE+, 4 USB, 2 CAN Bus, 2 COM

Reliable connectivity supports for 5G/4G/LTE/WiFi/BT/GPS

9V to 50V DC-in, EN50155 certified
Smart Edge AI Engines Enable Autonomous Trains
With the advance of self-driving electronic vehicles, rail operators think about how the rail industry can benefit from the rapid growth in driverless car technologies. For the time being, driverless trains are only a reality deployed for specific trains, in some cities, on selected railways, at certain speeds, while following strict regulations. It shows the promise of a future for autonomous trains. Using innovative sensors like LiDAR, cameras, and radar installed in front of the train, trains gather data from surroundings, locations and railway features from the route. The collected data was then post-processed to create a 3D map and provide trains with the capability to do appropriate actions. With the support of these AV technologies, the trains are implemented on the same platforms and then will enable them to make the decision themselves. Likewise, Vecow's embedded computing systems are equipped with digital tools, smart sensor technologies and innovations and assist the operation of the autonomous train.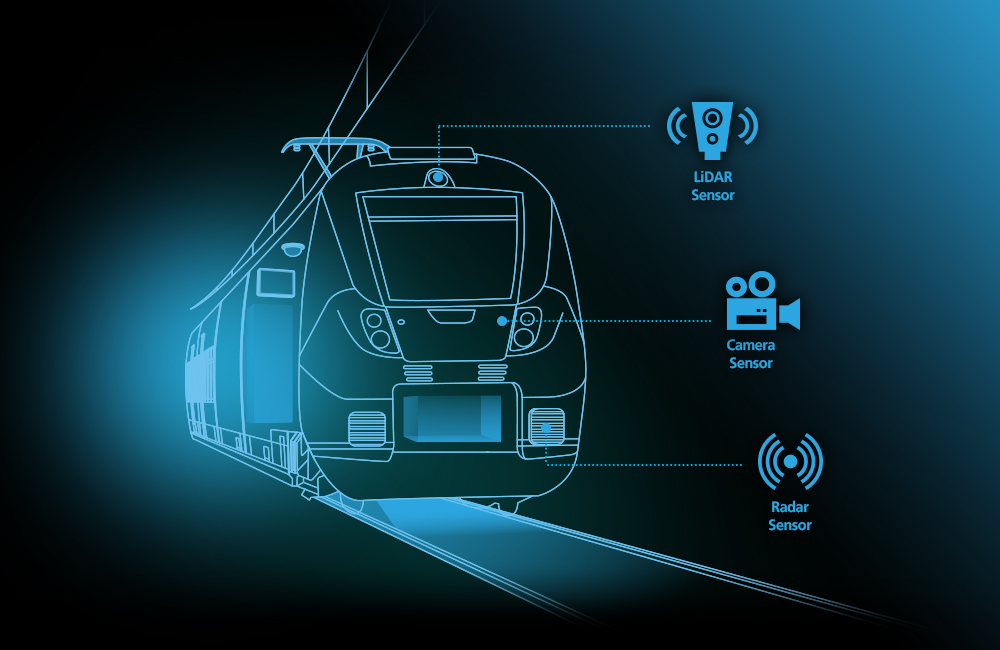 Vecow Powerful Solutions for Autonomous Trains
Workstation-grade Intel® processor supports up to 65W TDP CPU

Multiple I/O:8 2.5G GigE LAN with 4 PoE+

Flexible storage: 2.5" SSD, 4 M.2 Key M SSD tray (optional)

9V to 50V DC-in, Software Ignition,

EN50155 certified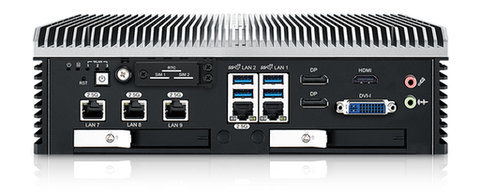 Small form factor, max 275 TOPS AI TOP AI Performance

Supports 8 GMSL2 automotive cameras with Fakra-Z connectors, Isolated CAN Bus

1 PCIe x8 expansion slot for 10GigE LAN/PoE LAN/USB connectors, M.2 Supports 5G/4G/LTE/WiFi/BT/GPS

EN50155 Certified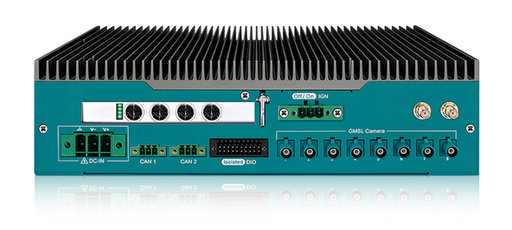 Compact IP67 protection

Multiple X-coded/A-code M12 connectors for GigE LAN, COM RS-232/422/485, USB

Storage: 1 mSATA, 1 2.5" SSD

9V to 48V DC

EN50155 certified