The technology could help bring obsolete spare parts back into the market
Tackling obsolescence
To solve this problem the railway sector is now increasingly turning to additive manufacturing, more commonly known as 3D printing. Rail companies and analysts say the technology - which has been in the making for the past three decades - could help bring obsolete spare parts back into the market and cut their fabrication time by as much as 95%.
According to Brickwede, Deutsche Bahn - a German railway company headquartered in Berlin - has already printed more than 6,000 parts covering 110 different use functions for its range of high-speed trains.
Siemens Mobility – the rail division of Siemens - recently installed a 3D printer at its new maintenance facility in Dortmund, Germany. The depot has already printed spare parts for Düsseldorf Airport's SkyTrain, a fully automatic suspended cabin railway that connects the airport different terminals.
"Over the next few years, we will establish a complete network of digital printers at our various locations worldwide and link them with our headquarters in Erlangen, where we operate a Center of Competence for 3D printing," said Michael Kuczmik, head of additive manufacturing at Siemens Mobility in a press release.
Last year GE Transportation, a division of General Electric, began early trials on using 3D locomotive components, stating it will produce 250 different parts by 2025. Nederlandse Spoorwegen, the Dutch state-owned railway operator, is also experimenting with the technology.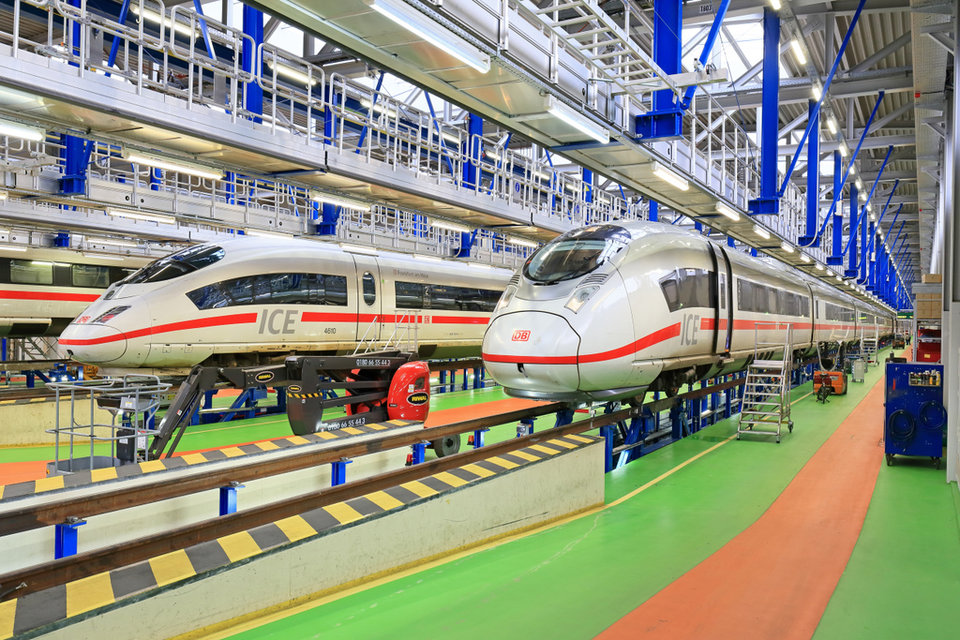 Image courtesy of Deutsche Bahn AG / Uwe Miethe
Coat hooks to coffee machines: Deutsche Bahn leads the way
Brickwede believes Deutsche Bahn, which is one of the world's largest transport companies, has been consistently ahead of the curve in embracing additive manufacturing.
In September 2016, for example, the company founded the Mobility goes Additive network to help facilitate collaboration between companies, institutions, and researchers involved in the 3D printing and mobility space.
"We just celebrated the second birthday of our network which has grown from nine members to 19," says Brickwede. "From those figures you can get a sense of how important our subject is and the number of companies who want to focus on industrial use cases for printing spare parts."
The level of interest and awareness of 3D printing in the rail sector has changed dramatically over the past two years, Brickwede says. In the past, people at trade shows and conferences tended to ask what 3D printing is and how the technology works.
"Nowadays they ask what kind of parts we can produce, what the use cases are and the economic effect," Brickwede says. "The knowledge and expertise concerning additive manufacturing has grown rapidly."
At the moment, Deutsche Bahn is primarily using additive manufacturing for maintenance purposes. In one recent example, it printed replacement tube fixtures for display lights used inside its train's electronic onboard information system.
The project took just one month, from start to first delivery, with total manufacturing costs 80% lower than injection molding. Other use cases the company is using 3D printing for include coffee machines, coat hooks, steering wheel covers, headrest frames and braille signposts for the blind.
"We have a very broad range of use cases and very nice examples of parts increasing comfort too," says Brickwede. "We also use a lot of different materials. Two thirds of the parts we produce are made from plastic, the rest from metal. We have different polymers, and metals including aluminum steel and more recently titanium."
The knowledge and expertise concerning additive manufacturing has grown rapidly
Studies suggest the future potential of 3D printing is vast
Challenges remain
Despite its work on additive manufacturing, Deutsche Bahn is not aiming to become a producer of spare parts itself. Instead, says Brickwede, it wants to encourage its suppliers to embrace the technology so that "we can have reliable parts whenever we need them."
Of course, challenges remain in achieving this. Rail companies still need to get better at identifying the right kinds of use cases. And while some suppliers have understood the importance of 3D printing, second and third-tier suppliers "still have to make up their minds," she adds.
Compared to old technologies, the production costs associated with 3D printing also remain high, while spare parts - 3D printed or otherwise - need to meet the requisite safety and security regulations of the rail industry.
None of these challenges are insurmountable however, and studies suggest the future potential of 3D printing is vast. According to ING, a Dutch multinational banking and financial services corporation, a staggering 50% of all manufactured goods will be 3D printed by 2060.
"The potential of additive manufacturing is huge," says Brickwede. "It will affect every area, and within the rail industry we want to be one of the leaders."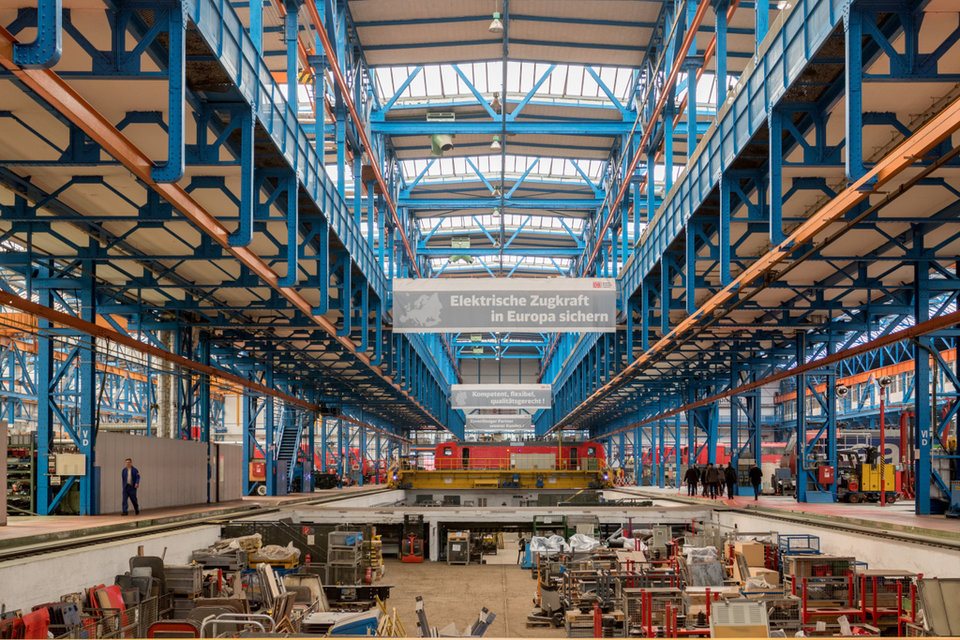 Image courtesy of Deutsche Bahn AG / Kai Michael Neuhold