One year late, the Society of Plastics Engineers (SPE) Thermoforming Division will honour plastics industry veteran Robert Porsche as the 2018 Thermoformer of the Year. The award presentation was postponed from 2017 because of Hurricane Irma.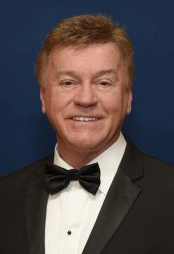 The presentation will take place during SPE's Thermoforming Awards Dinner, held in conjunction with the 26th SPE Thermoforming Conference, September 24-26, 2018 at the Omni Fort Worth Hotel and the Fort Worth Convention Center. The dinner will take place on Tuesday, September 25, at AT&T Stadium.
The 2017 conference, scheduled for Orlando, Florida, was cancelled because of the hurricane.
Porsche began his thermoforming industry career working in sales for Profile Plastics in 1975. In 1987, he purchased Milwaukee, Wis.-based General Plastics Inc., where he remains president and owner. "When Mr. Porsche first purchased the company, General Plastics had eight-full-time employees housed in an 11,000 square-foot facility," SPE said. "Under his leadership, General Plastics now has over 70 full-time employees, and expanded its facilities to a 93,000 square-foot building. Their modern facility contains a complete collection of the newest single station, rotary, and twin sheeting formers, as well as two three-axis and six five-axis CNC routers and the most advanced fully robotic trimming equipment."
Along the way, Porsche has served in a variety of leadership roles as an SPE Thermoforming Division Board Member where he chaired the Finance, Machinery and Processing Committees in addition to two SPE Thermoforming Conferences.
General Plastics is an ISO 9001 and ISO 14001 certified, full service custom plastic thermoformer. The company manufactures products for the bus, rail, truck, marine, office, lavatory, medical, health and wellness, gaming, arcade, food and beverage, construction, and machine guarding industries.
In 2014, General Plastics was presented with the Wisconsin Manufacturer of the Year Award in the small business category and was nominated for the award again last year.