Alstom UK recently announced the delivery of a hydrogen-powered fleet
Pulling power: is hydrogen the way forward for the UK?
Image courtesy of Alstom/TOMA - V.Baillais
Whatever the technology the UK settles on, it will need to start putting plans in place imminently, as the lifespan of most diesel engines will expire well before 2040. Is hydrogen the way to go?
Perhaps. Following recent trials of its Coradia iLint trains in Germany, Alstom UK recently announced it had partnered up with rolling stock operating company Eversholt Rail with the aim of delivering a fleet of Class 321 train units, to run on hydrogen. If all goes to plan, the trains will come into service within the next two to three years.
There are snags to hydrogen's potential, however. While such technology may be powerful enough to shuttle passenger services, it is not yet clear whether the same can be said for freight, which remains a key cog of the UK economy. Question marks also linger as to the production of hydrogen and the refuelling infrastructure it will necessitate.
Hybrid-electric trains: Rolls-Royce and Porterbrook to trial new tech
Hybrid-electric trains are also another interesting alternative to diesel. As revealed in September, Rolls-Royce has signed a deal with ROSCO Porterbrook to trial hybrid technology on UK railways.
The idea is that hybrid powerpacks developed by Rolls-Royce's Power Systems – a growing division within the famed engineering company, which also services the shipping, mining and nuclear sectors – be fitted to diesel trains, while also allowing the option of running on battery power.
Aside from being cheaper to run for operators, not to mention more carbon-friendly and quieter, the powerpacks require only the partial electrification of rail networks, as opposed to entire electrification. Given that the UK has managed to electrify only 40% of its current network, according to the Institution of Mechanical Engineers, hybrid technology could be an attractive alternative indeed. Initial trials are set to begin in 2020.
Image courtesy of Rolls-Royce
Hybrid technology could be an attractive alternative
Bombardier has produced the first battery-operated trains to enter European passenger operations in over half a century
Recharging the batteries: Europe welcomes first battery-operated trains in half a century
Image courtesy of Bombardier
Supporters of battery technology have had their eye on recent developments in Germany, where Bombardier Transportation has produced the first battery-operated trains to enter European passenger operations in over half a century.
Known as the Bombardier Talent 3 train, the rolling stock does not generate any exhaust, and is proven to be roughly 50% quieter than its diesel equivalent. According to studies carried out by the Technical University of Dresden, battery also well and truly trumps diesel in the cost-effectiveness stakes.
The next step for Bombardier will be to increase distance coverage, which currently stands at 40km. By the end of next year, the hope is that the trains will be able to cover up to 100km on non-electrified railways. This year will also see Deutsche Bahn commence a twelve-month trial run of the current prototype with passengers in the Lake Constance region.
While the UK's Department for Transport remains the object of ire as to its perceived lack of investment in new technologies, the latest developments to come out of Germany are indicative of new rail technology being a greater national priority for Europe's most powerful nation. Indeed, the new battery-operated train came to light on the back of subsidisation scheme in the region of €4m.
It's electrifying: India's plans to wean itself off diesel
The Indian Government is also putting steps in place as it looks to phase out the use of diesel locomotives. This was recently highlighted by the news that trains with electric engines have been introduced to the 287km route from capital New Delhi to Bathinda in Punjab.
The technology has been applied to passenger, superfast, goods and express trains which all travel up the busy section, which includes a number of important industrial towns and hubs on its route. The trains are reported to be able to reach speeds of up to 160km/h.
As explained by Rajendra B. Aklekar, an Indian railway expert, further electrification looks set to follow as India turns its back on diesel, while other technologies will also be explored.
"The Ministry of Railways [an arm of the Indian Government] is keen on 100% electrification, so as to help phase out diesel traction," he says. "As for other alternative fuel, there is also some focus on bio-diesel, as well as liquified gas. There was also a small experiment using hydrogen fuel cells, but it hasn't really taken off."
There appears to be sound cases for all the technologies mentioned above, although none will be cheap – only less expensive than the other. What is for certain is that diesel's days appear to be numbered.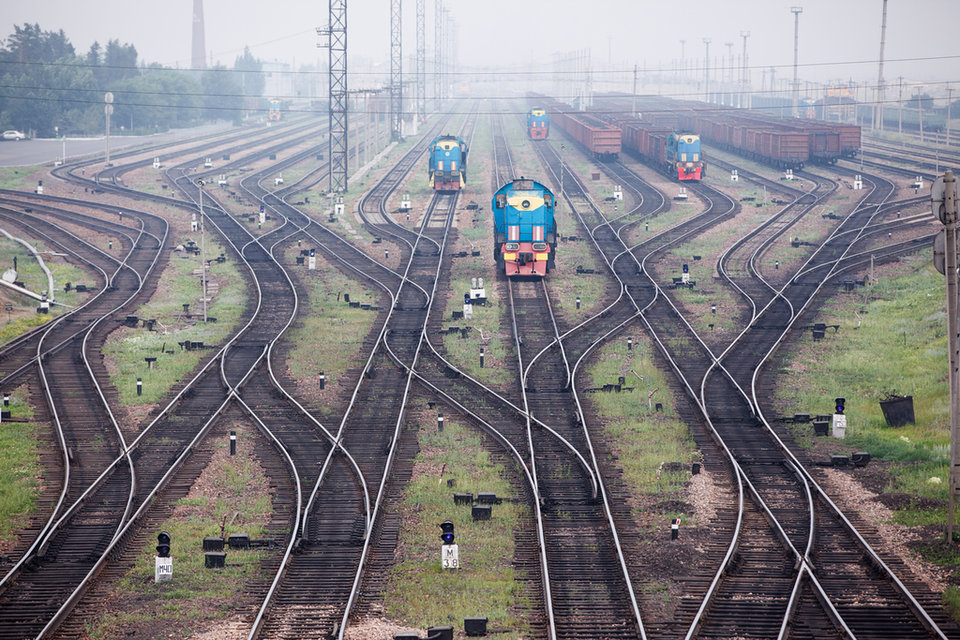 Further electrification looks set to follow in India