The Elizabeth line, London's 12th tube line, will become operational in December this year, following the completion of a £14.8bn project that started back in 2009.

The line, whose name is a tribute to Queen Elizabeth II, is part of Transport for London's (TfL) 73-mile Crossrail railway line – Europe's biggest infrastructure project – currently being developed to link Berkshire and Essex and passing through London.
The route will serve 41 stations from Reading and Heathrow in the west, through twin-bore 21km tunnels to Shenfield and Abbey Wood in the east, with an estimated 200 million people using the line each year. With 24 trains an hour scheduled to go in each direction through central London, the line is expected to serve half a million passengers a day.
Royal purple and white are the colours representing the line, whose style will be similar to that of London's DLR services, rather than the more traditional, solid colouring of the Central or Piccadilly lines.
The trains will be 200m long, almost twice as long as the existing London Underground trains and will not have toilets on board.
According to TfL, the Elizabeth line stations and travel links will help boost the UK's economy by £42bn and support thousands of new jobs and homes in the city and south east, while bringing £3bn in passenger revenues within five years.
We take a look at how the Elizabeth line is coming to life.
The trains
The Elizabeth line will have a brand new fleet of trains that are currently being built at Bombardier Transportation's UK site. Some trains have already been introduced between Paddington and Hayes & Harlington, while a fleet of a further 70 trains is scheduled to become operational by December 2019.
The new high-capacity trains will feature seven fully interconnected walk-through carriages, air-conditioning, CCTV cameras and four dedicated wheelchair spaces and multi-use areas for buggies, luggage and bicycles.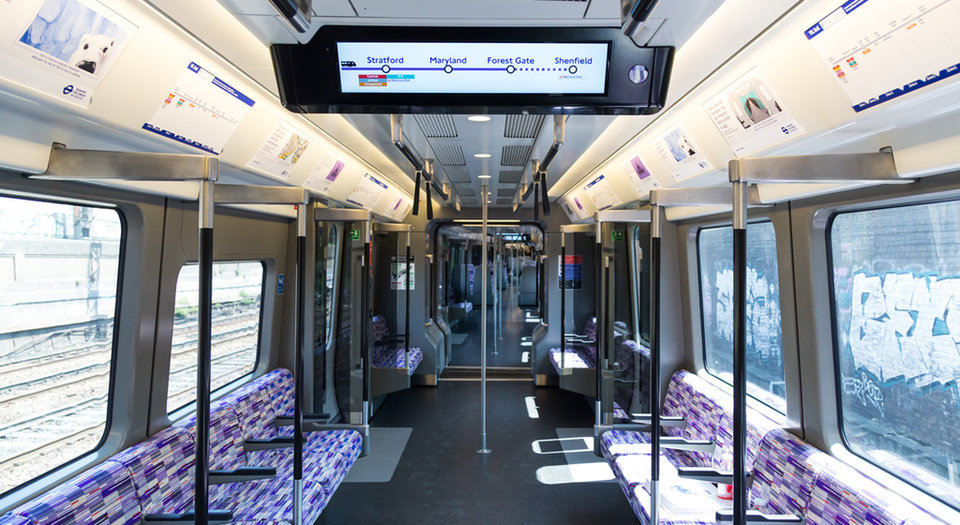 According to TfL, three sets of double doors will be placed along each carriage to help customers get on and off the train. An intelligent lighting and temperature control system on the driver-operated carriage will also allow regenerating electricity into the supply when braking and use up to 30% less energy.
Earlier in June, the London operator revealed plans to bring 4G to tube tunnels and stations and will issue a tender invitation at the beginning of August. TfL said it hopes to appoint a partner by early 2019 in order to connect the first station next year.

Rail milling train
Despite opting for a purple symbol for the Elizabeth Line, , Crossrail has chosen a bright yellow rail milling train and multi-purpose engineering trains to keep the line on track when it opens.

The 48m-long milling train will be used to scan the rails using electrodynamic crack detection. It can mill the surface of the rail to remove any cracks.

THE STATIONS
Bond Street station, westbound platform
Bond Street station is one of central London's busiest hubs and currently provides services through the Jubilee and Central lines. The arrival of the Elizabeth line will help offload passenger traffic from these two lines and is expected to be able to accommodate over 225,000 people per day.
Services will start in December, with trains terminating at Paddington in the west and Abbey Wood in the east. Once fully operational, a train every two and half minutes will allow travel to Paddington, Heathrow or Reading in the west and Shenfield or Abbey Wood in the east.
The 240m platforms at Bond Street will feature full height screen doors with lighting and passenger information screens.
Tottenham Court Road station

Hosting the Northern and Central lines, Tottenham Court Road station has been undergoing major transformations over the past few years. As part of the Crossrail project, the station will have a new ticket hall at Dean Street in Soho and a second integrated ticket hall below St Giles Circus on Oxford Street.

The addition of a third line will allow the station to serve over 200,000 passengers every day. Crossrail said Turner Prize-winning artists will feature inside the station, including Richard Wright and Douglas Gordon.

Farringdon station

Crossrail expects Farringdon station to become one of the busiest in the UK once the Elizabeth line opens in December. The hub will connect Thameslink and the London Underground with services to outer London, the Home Counties, the City, Canary Wharf and three of London's five airports.
A group of designers has been working to introduce references to the nearby Barbican Centre in the eastern ticket hall. A pedestrian priority plaza will also be created between the Elizabeth line and the underground ticket halls on the eastern side of the station.
Liverpool Street station
Situated in the heart of the City of London, Liverpool Street station is one of the capital's most important hubs, hosting five underground lines and train services to two airports.
According to Crossrail, building a space for the Elizabeth line at this station was one of the toughest yet rewarding projects undertaken, as works brought to light 4,000 skeletons from the Bedlam burial site, as well as thousands of artefacts dating back to Roman times.
Once fully operational, the station will have a new entrance and ticket hall alongside a new passageway providing a direct connection to the Northern line at Moorgate.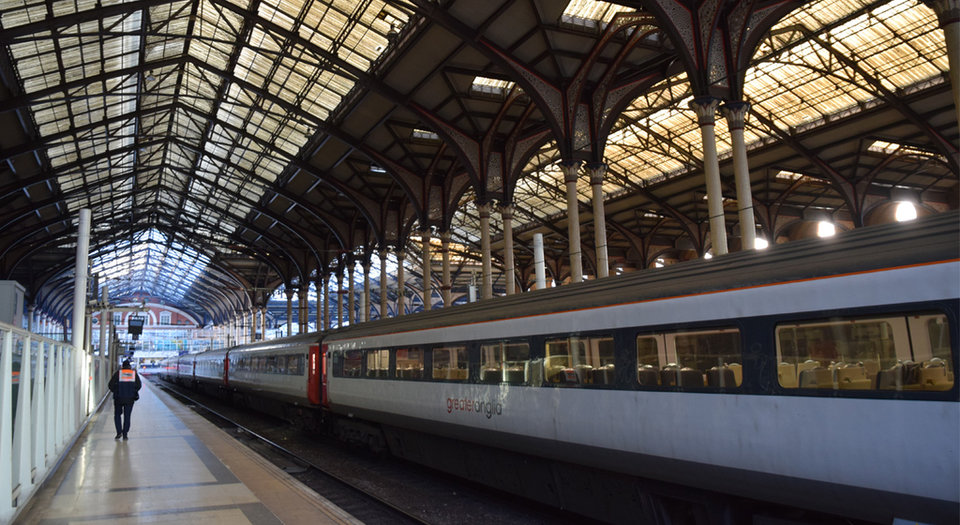 Credit: Hugh Llewelyn via Flickr
Paddington station

Paddington station is currently undergoing its most significant transformation since it was built in 1853.
Elizabeth line services from the west London station will initially run through central London and will end at Abbey Wood. When the route fully opens in December 2019, passengers will be able to reach Heathrow, Reading and Shenfield.
The renovated station will feature several urban underground station designs that focus on letting natural light and air flood the platforms.
North Woolwich headhouse

A series of shafts and head houses have been built in the eastern area of North Woolwich and at various points along the Elizabeth Line, to provide access to the tunnels for firefighting, as well as general maintenance, tunnel ventilation and drainage.