- ECONOMIC IMPACT -
Latest update: 15 September
The UK economy shrank by 0.6% in Q2 2022, following the 0.8% growth in Q1 2022, according to the Office for National Statistics
The IMF has revised its economic growth forecast for China down to 3.3% in 2022, and to 4.6% in 2023
Unemployment in OECD nations stood at 4.9% in July, declining from 6% in the same month of 2021
The unemployment rate in the Euro area stood at 6% in July 2022, compared to 6.1% in the previous month, according to Eurostat.
IMPACT OF COVID-19 ON EMPLOYMENT OUTLOOK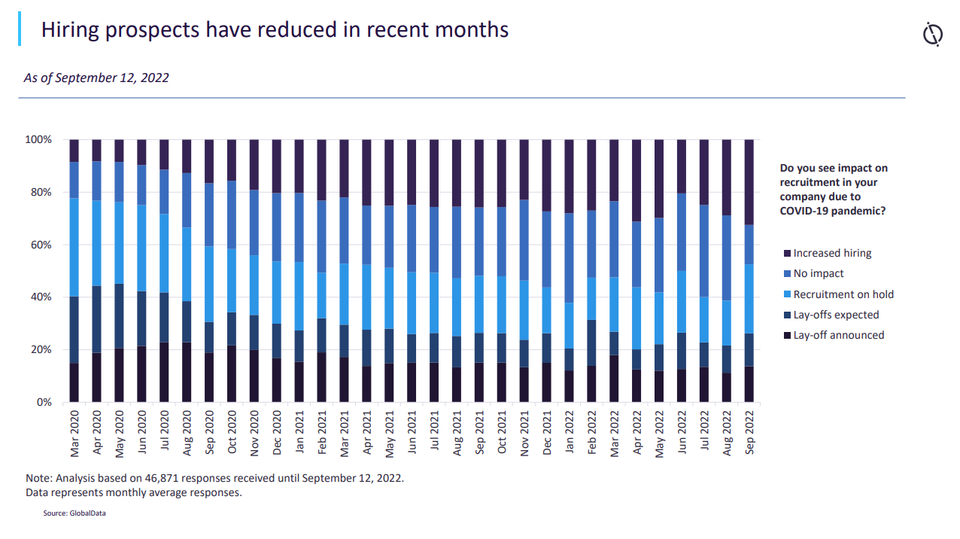 - SECTOR IMPACT: TRAVEL AND TOURISM -
Latest update: 15 September
Travel and tourism summary
2022 is proving to be a pivotal year in the travel and tourism industry. Most major travel restrictions have been withdrawn, allowing international passengers to move freely. However, there is still some negative sentiment within the industry, with some travellers concerned about the spread of the virus.
While Covid-19 continues to threaten the travel industry, the concern is now switching to the economic issues brought on by the pandemic.
The increased cost of living is a very real issue impacting prices and disposable income on a global scale. As tourism is not an essential good or service, many potential travellers could decide against travelling altogether this year, impacting the speed of recovery.
In May 2022, non-essential outbound travel was once again restricted in China. Even though Covid-19-related restrictions on inbound travel have recently been relaxed to some extent, this major source market is holding back international tourism recovery as travel demand begins to creep back up to pre-pandemic levels across much of the globe.
Key Travel And Tourism developments