Accelerating Edge AI for Smart Rail
Since 1808 GHH-BONATRANS has been involved in wheelset making. for more than two centuries we have developed an extremely high level of expertise which makes us capable of reacting to any challenges or requirements for wheelset solutions such as mitigation. This could never be possible without an innovative soul and a focus on systematic research.
F
ounded in 2010 and located in Taiwan, Vecow is a team of embedded computing professionals devoted to designing, developing, producing, and selling industrial-grade computer products. We offer AI-ready inference systems, AI computing systems, fanless embedded systems, vehicle computing systems, robust computing systems, Panel PCs and one-stop solution services for AI computing applications.
With leading performance, trusted reliability, advanced technology, and innovative concept, Vecow creates a solid partnerships with customers globally and provides one-stop integrated solutions through tailor-made services to enable Rolling Stock, Intelligent Transportation System (ITS), Machine Vision, Machine Automation, Smart Logistic, Deep Learning or a wide range of Artificial Intelligence solutions.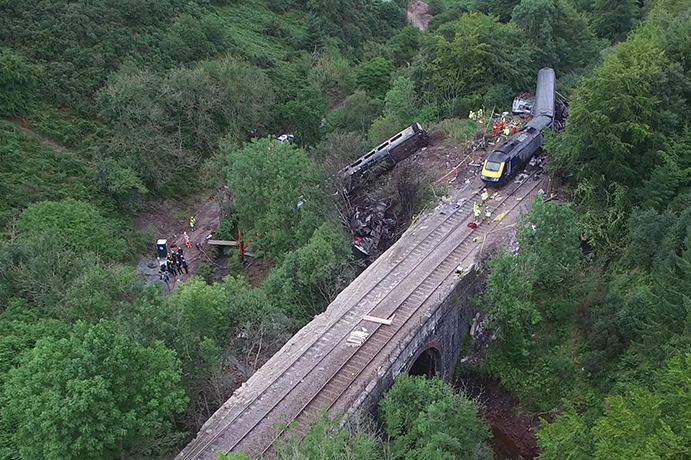 Aerial view of the derailment. Image: UK Government
Why Plan Safe?
With over a decade of experience in the development of complex and high-risk infrastructure, we bring together extensive project, communication and safety methodology to deliver safe rail operations to workers and users.
Our Plan Safe consultants have delivered safety assurance programs for some of Australia's most recent rail projects – including the Waratah ETCS upgrade in Sydney CBD - and offer a profound understanding of the needs and complexities inherent in the design, build and implementation of transport infrastructure.
We will work closely with your team, stakeholders, Independent Safety Assessors, clients, government bodies, unions and regulators to meet the assurance, accreditation, risk and training requirements of all parties.
Why Vecow Smart Railway Solution Service?
GHH-BONATRANS designs, manufactures and supplies complete noise absorbing systems specifically aimed for different market segments of rail passenger transportation (urban, suburban and inter-city).
With years of experiences in developing robust and reliable industrial-grade embedded computing products, Vecow has built leading expertise, compact design, easy customization, flexible teamwork to make AI railway applications at the edge possible.
GHH-BONATRANS designs, manufactures and supplies complete noise absorbing systems specifically aimed for different market segments of rail passenger transportation (urban, suburban and inter-city).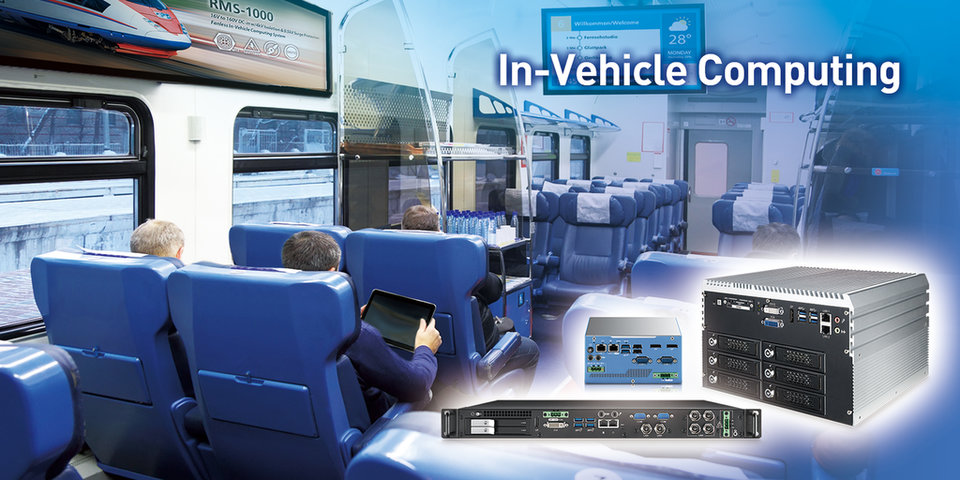 Safety assurance for onboard signalling and safety systems including ETCS and CBTC
Leading Expertise

Vecow gathers seasoned embedded computing experts within product planning, design & developing, manufacturing, sales & marketing and after service fields. With years of embedded domain knowhow, we study, plan, design and fine-tune our deliveries armed with top-tier performance and optimized users' experience for Rolling Stock, In-Vehicle Computing, Intelligent Surveillance, Video Analytics, Machine Vision, Traffic Vision and any AIoT applications.
Compact Design

Available across a range of system-oriented features such as fanless design, wide-range operating temperature, wide-range power input, smart circuit protection, cable-less & all-in-one single-board design, Vecow embedded computers are highly reliable engines that meet the various requirements of performance-driven vertical applications even in harsh environments.
Easy Customization

Based on Vecow original design concepts, standard product deliveries and our technical achievements, we are willing to carry out innovative ideas with new extension delivery for you. Our seasoned Vecow Design & Manufacturing Service team offers quality guarantees and comprehensive tailor-made services with well-organized project status, less project research efforts, design and development for faster time-to-market.
Flexible Teamwork

Vecow manages a close relationship with our business partners to maintain our technical footprint, supplier management and new business opportunities. Our in-house embedded expertise covers product planning & management, hardware design & engineering, software design & engineering, mechanical design, design quality assurance, product manufacturing, procurement management, quality assurance and customer services. Supported by world-leading ecosystem and skillful embedded expertise, Vecow delivers one-stop integrated, speedy, quality and flexible solutions to meet your project requirements.
Contact us