All Images: Virgin Hyperloop
Making rail a critical part of travel distributors' business models
In some quarters, rail has an unwanted perception of being more time consuming and costly to sell. Liz Emmott, director of global distribution and business solutions at Trainline explains how distributors can tackle the opportunity without jeopardising existing revenue streams.
Liz Emmott, director of global distribution and business solutions at Trainline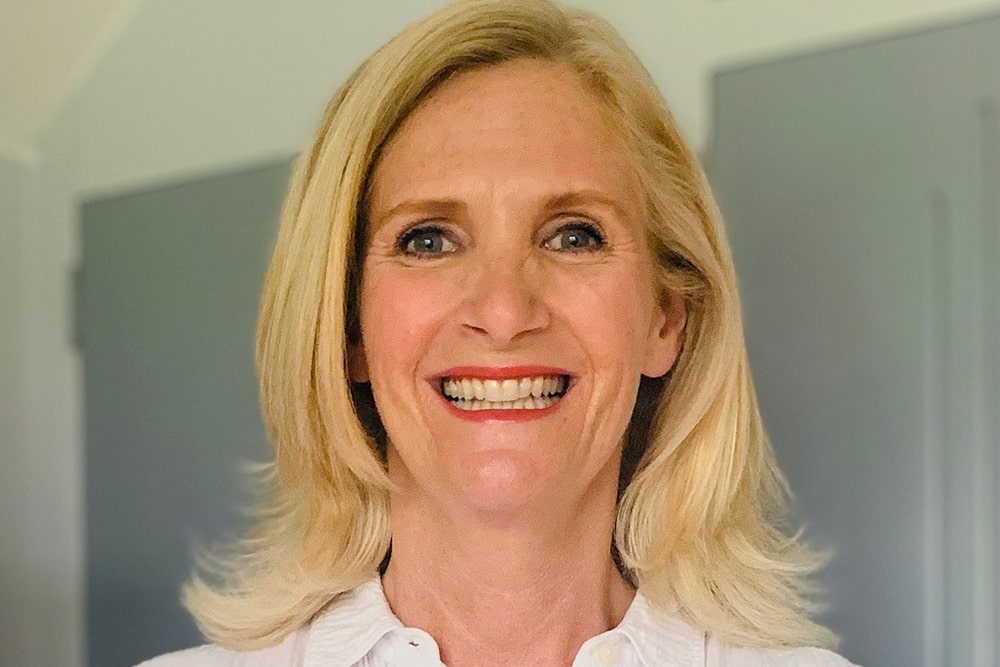 As the rail industry seeks to redefine its market and its customer base in the post-pandemic era, it is standing on the brink of a golden opportunity when it comes to attracting business travellers. Demand for rail is rising, with sustainability concerns in particular meaning the impact their travel choices have on the environment is a growing concern.

Research commissioned by Trainline Partner Solutions has shown that almost six in ten business travellers are more likely to consider rail compared to before the pandemic, with three-quarters saying they plan to reduce their reliance on air travel for environmental reasons.
However, unlocking this opportunity and the potential market for rail companies is not straightforward.
Unlocking potential of rail
A core challenge is that travel distributors – a critical part of the value chain for serving the growing demand for business rail – are arguably facing a catch-22 situation.
One side of the conundrum is overwhelmingly positive: as rail travel for business spikes in popularity, there is an opportunity for progressive distributors to capitalise on the shifting landscape and create a major revenue stream from train journeys for business travel. But the counterbalance to this is that traditionally it has been easier for travel sellers to make money from air travel. In some quarters rail has an unwanted perception of being more time-consuming and costly to sell.
The source of this tension is the undoubted complexity of distributing and selling corporate rail journeys. Over time the growth of new carriers, both in the UK and especially in Europe, has created a fragmented landscape. Pulling together the data that travel distributors need to turn rail travel into a compelling – and easy – offer for travellers is complex.
The result is that travel distributors and retailers are not always sufficiently incentivised or motivated to sell rail. For retail, which hinges on already thin margins, the speed with which agents can turn around bookings is a major factor behind success. If they can make more profit from selling other modes of transport, it is inevitably significantly harder for business rail to reach its potential.
Virgin Hyperloop chief technology officer and co-founder Josh Giegel and director of passenger experience Sara Luchian
More work needed to break the cycle
As an industry, it's vital that we work together to overturn this situation, or we risk jeopardising the golden opportunity for business rail.
Breaking this cycle hinges on the rail industry doing all it can to work with the entire value chain to enhance the distribution of train journeys.

Technology is pivotal in aggregating fragmented and proprietary data into one single source that allows travel distributors and sellers to deliver attractive rail content. Open APIs play a crucial part in pulling together disparate datasets and turning them into easy-to-access information. But more needs to be done.
For rail carriers, all efforts to innovate in IT, data and modern payments will ultimately enable more effective distribution of train travel. Surrounding themselves with the right partners to modernise systems is an important step in providing a standard and consistent level of rail content. Addressing any legacy systems that hold back effective transfer of data can and will hold the growth of business rail back.
Ultimately, a progressive approach to updating systems and selecting the right partners to streamline processes will help agents to book rail travel faster and more efficiently, and allow travel management companies to capitalise on the opportunity business rail undoubtedly presents.
And this outcome is good news for travel sellers, good news for the rail industry – and good news for the sustainability of our planet. It is an outcome that's worth fighting for.
Main Image: Liz Emmott, director of global distribution and business solutions at Trainline