Edge AI Solution Services for Digital Rail
Vecow is a leading embedded systems provider for the railway industry. Featuring industrial-grade reliability, rugged configurations, along with wide power input range and high level of integration, Vecow puts safety on the track with smart and innovative design concepts.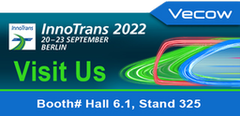 Challenges in Rail Applications
The rail companies and infrastructure owner encounter a series of challenges when deploying a system for railway applications. The first challenge is understanding what hardware and software are needed to ensure that the proper actions are taken at the appropriate times. The systems perform tasks such as object recognition, environment perception, intelligent video analytics, or as a controller. As a result, the system integrated with an AI accelerator with best-in-class power efficiency is capable of delivering unprecedented to today's complex railway operations.
Another consideration is the environment where the system must operate reliable and safe. In some cases, the system may be permanently outdoors with variant temperatures, space-restricted, and may be subject to lots of shock and vibration. Therefore, a railway system featuring PoE interfaces allows for sensors connected without requiring themselves power supply and supports M12 connectors is a good fit for wayside railway applications. Lastly, the system needs to be in use for many years. It's necessary to ensure the system itself and related component longevity.
Vecow's rail solution delivers unprecedented performance to edge devices and Vecow team is specialized in providing embedded systems for In-vehicle computing, Wayside computing and In-station applications where systems needed for complying with restrict railway standards and certificates.
Vecow embedded systems are designed for railway applications. Some must-have features include:

European Union railway standards for in-vehicle computers

Max 16V to 160V wide range power input with 4kV isolation
Multiple X-coded/A-coded M12 connections support PoE+, USB, or Power for in-vehicle operation

Max 10G high-speed data transfer supporting real-time computing in the edge

Versatile AI accelerate solution-ready platform for your project requirements

European Union fire safety standards for railway components

16-mode ignition power control optimized for in-vehicle operation

Max 500V surge protection to secure system operation

Always-on wireless communication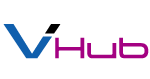 Vecow provides one-stop solution service to meet your project requirements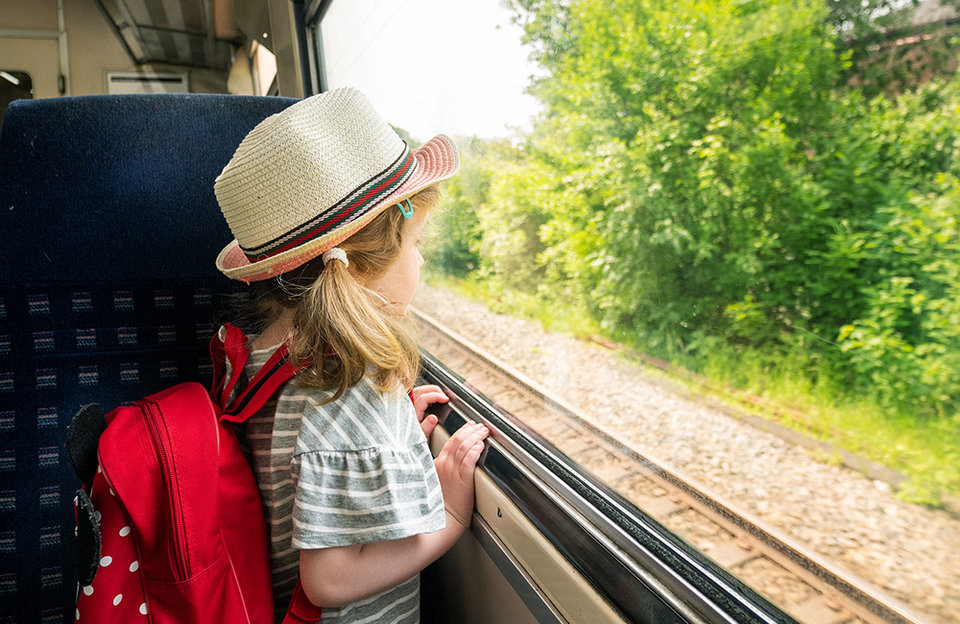 In-Vehicle Computing Solution
Vecow in-vehicle computing systems are trusted and reliable designs for rolling stock operation. The EN50155:2017, EN45545-2, EN50121, E13, CE and FCC regulations are certification standards that Vecow values. Our state-of-the-art technology integrates all of the following features into one compact system: multiple rugged I/O, fanless designs, optimized power input featuring a wide range of 16V to 160V with 4kV DC and up to 500V surge protection, multiple 5G/4G/LTE/3G/GPRS/UMTS/WiFi connections that allow for always-on wireless communication. With support for powerful GPUs/AI accelerator, and high-speed PCIe, the systems are ideal for real-time video and graphics analysis applications that are increasingly important for today's complex railway operation. Vecow in-vehicle computing solutions leverage AI capabilities integrating into VHub AI Developer Premium solutions that are ready for inference applications and facilitate your frontend device deployments. Vecow in-vehicle computing systems are your smart and powerful solution for any rolling stock application in harsh environments.
Workstation-grade Intel® Core™ i9/i7/i5/i3 Processor
16V to 160V DC-in with 4kV DC Isolation
Optional MXM graphics for advanced AI performance
8 2.5GigE LAN M12 X-coded
EN50155 certified, EN46646 compliant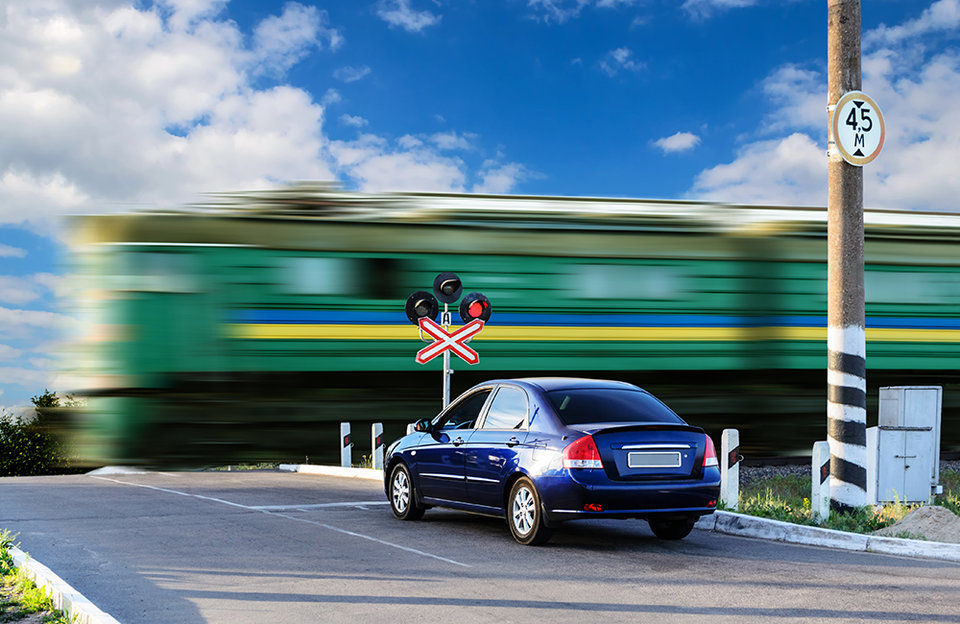 Wayside Computing Solution
Vecow wayside computing systems are rugged and flexible platforms for railway operation. They are often deployed in environments that are subject to extreme temperatures and humid conditions. The fanless operation supports an extended temperature range of 40°C to 85°C with outstanding system reliability. The solution provides rugged yet high-speed I/O interfaces like an X-coded M12 connector with support of up to 10Gbps. The systems utilized M12 connectors to further prevent the accumulation of water and dust with M12 COM, USB and PoE+ configurations and even are IP67-rated which provides fully dust-tight and water-resistant, making wayside computing systems work perfectly under harsh environments and outdoor scenario. The small form factor design makes advanced computer vision solutions possible even when space is limited. Vecow wayside computing system is your trusted and flexible solution for any railway traffic and digital rail application deployment.
Compact IP67 protection
Multiple X-coded/A-code M12 connectors for GigE LAN, COM RS-232/422/485, USB
9V to 48V DC
EN50155 certified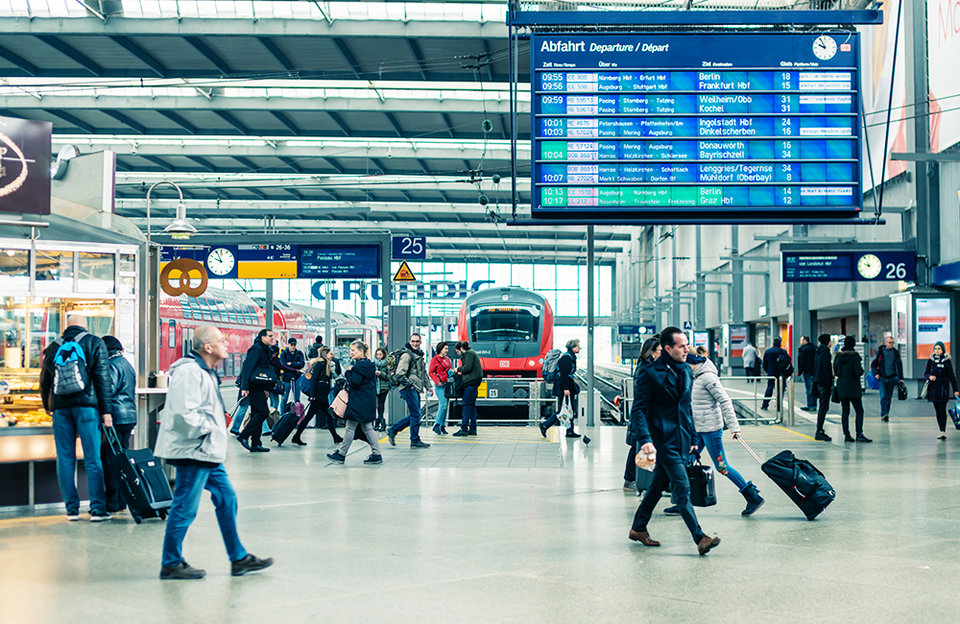 In-Station Computing Solutions
Vecow in-station computing systems are high-performance and reliable engines for busy in-station daily operations. The effective operation of railway stations and improved flow of passengers matter for the rail network. Vecow in-station computing systems support seamless availability to deliver video data seamless to the rail control center by offering Max. 10Gbps throughput, making low data latency possible. Support for multiple PoE+ connections makes less system setup effort with simplified system infrastructure. The systems can integrate with Vecow's one-stop VHub AI developer premium to optimize your in-station solutions.
Workstation-grade Intel Core i9/i7/i5/i3 Processor supports up to 65W TDP CPU
Multiple I/O : 2 10G, 5 2.5GigE LAN with 4 PoE+, 1 GigE LAN, 6 USB, 2 COM, SUMIT A, B
2 2.5" SSD, 16 Isolated DIO
9V to 50V DC-in, Software Ignition,
EN50155 certified